We struck lucky with our last few stops in Cantabria, visiting the historic towns of Lierganes and then Castro Urdiales.  Two totally contrasting places (one riverside, one seaside) but equally enjoyable each with its own character and feel.  When we arrived at Lierganes it wasn't immediately obvious where the highlights were and as we parked Buzz up in the free aire by the train track we weren't completely convinced.
After a short exploration it didn't take us long to discover the heart of the town, its character and calm, sleepy atmosphere.  It soon became clear that with its old medieval bridge spanning the Miera river, it rightly deserves its reputation as a beautiful village.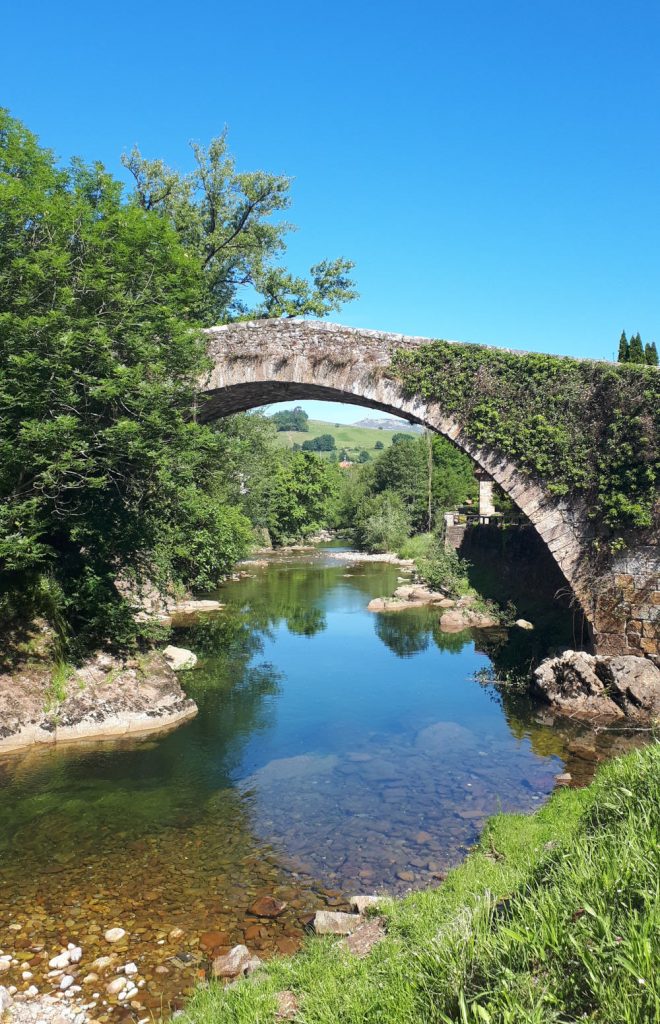 The houses here are very smart, large, many of them detached. There's a calm serenity in the cobbled streets with an air of exclusivity. Leafy lanes weave their way past spacious gardens with well kept lawns, pretty pots and balconies draped with flowers in bloom.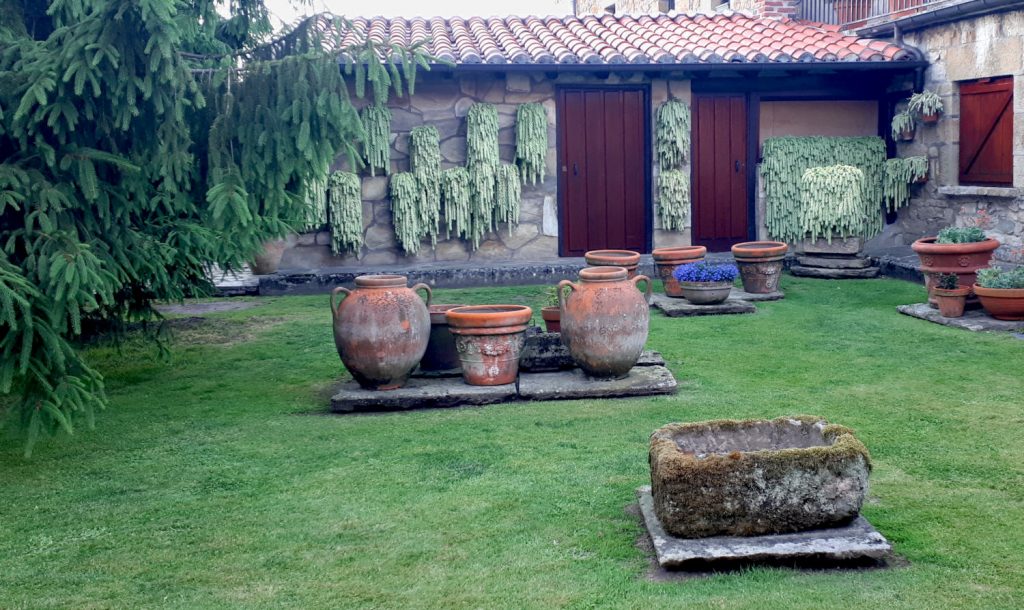 There isn't a huge amount here in the way of commerce, just a few shops, a particularly good patisserie and some restaurants but it most definitely isn't swamped with tourist orientated offerings.  We found a nice looking restaurant in the evening with tables outside and sat with a glass of wine and free nibbles amongst the locals .  There wasn't a drinks menu and we were convinced the wine would cost a fortune but it was just 1.40 euros a glass!
Despite being by the train track we had a good, quiet night as it's just an electric train which stops at 11pm.  Refreshed and ready to go the next day, we set off to Castro Urdiales which was to be our last stop in Cantabria.  This time it was a harbour town and we as we weren't planning to stay on for the night, we just found a place on the road to park which was just a 1 minute walk to the promenade.
The sun was still out and shining so it was just right for a stroll along the sea side, walking up towards the harbour with its colourful, small fishing boats bobbing about in the water.  Castro Urdiales was originally a small fishing town and is now a busy place with a picturesque waterfront.  Its enhanced by its backdrop of a huge Gothic church  which is as big as a cathedral and the restored castle which is now a lighthouse.  There are some very grand looking, elegant buildings with almost a Victorian feel along the front too, many of them with galeries (glass fronted balconies) which is traditional in the region.
There were plenty of people around, most of them appearing to be eating or drinking in one of the many bars and restaurants.  As we walked around searching for a table in the sun and finding all of them taken, we took a turn into the backstreets and found ourselves in a narrow road lined with bars and cafes.  Spotting a free table in the sun, we took a seat, ordered some tapas and a drink and relaxed in the warmth of the sun.
We're very aware that our time left on this trip is short and are trying to take time to enjoy every moment. Each time we stop, relax and chat we start to reminisce about our travels, and even now it still feels slightly surreal.  If we'd never looked around and found this opportunity, if we'd never taken this chance and never discovered the freedoms and enjoyment of motorhoming we would probably still be sat at our desks in our home office today, trapped in a rut, bored and frustrated feeling like we had no way out.  What a waste that would have been.