After our substantial breakfast we headed off to our first stop, the magnificent Chateau Chambord.
By the time we arrived in the Loire Valley it had brightened up and the sun had come out so we decided to park up at the end of a long road leading to the chateau and ride to it on our bikes. We cycled through the gates to this enormous chateau and decided have a leisurely pedal around the grounds first, taking in the scene and the gardens. The weather had other ideas though and unfortunately by the time we got halfway round it decided to pour with rain and we were cycling headlong into the wind and rain trying to find cover.
There was a massive outdoor flea market being held in the grounds which looked really interesting and if it had been a sunny day it would have been really good to wander around.  However, we didn't end up looking around it at all because everyone was just sheltering under the trees trying not to get soaked and bedraggled.
The chateau was huge and really beautiful but it was so cold and wet we didn't end up staying as long as we would have. Just as we were about to leave it started to brighten up again so we decided to have a glass of wine to toast the beginning of our holiday (albeit a bit wet and cold)  from a bottle of wine and two plastic glasses we just happened to have in our backpack.  It's always a good idea to travel with emergency rations!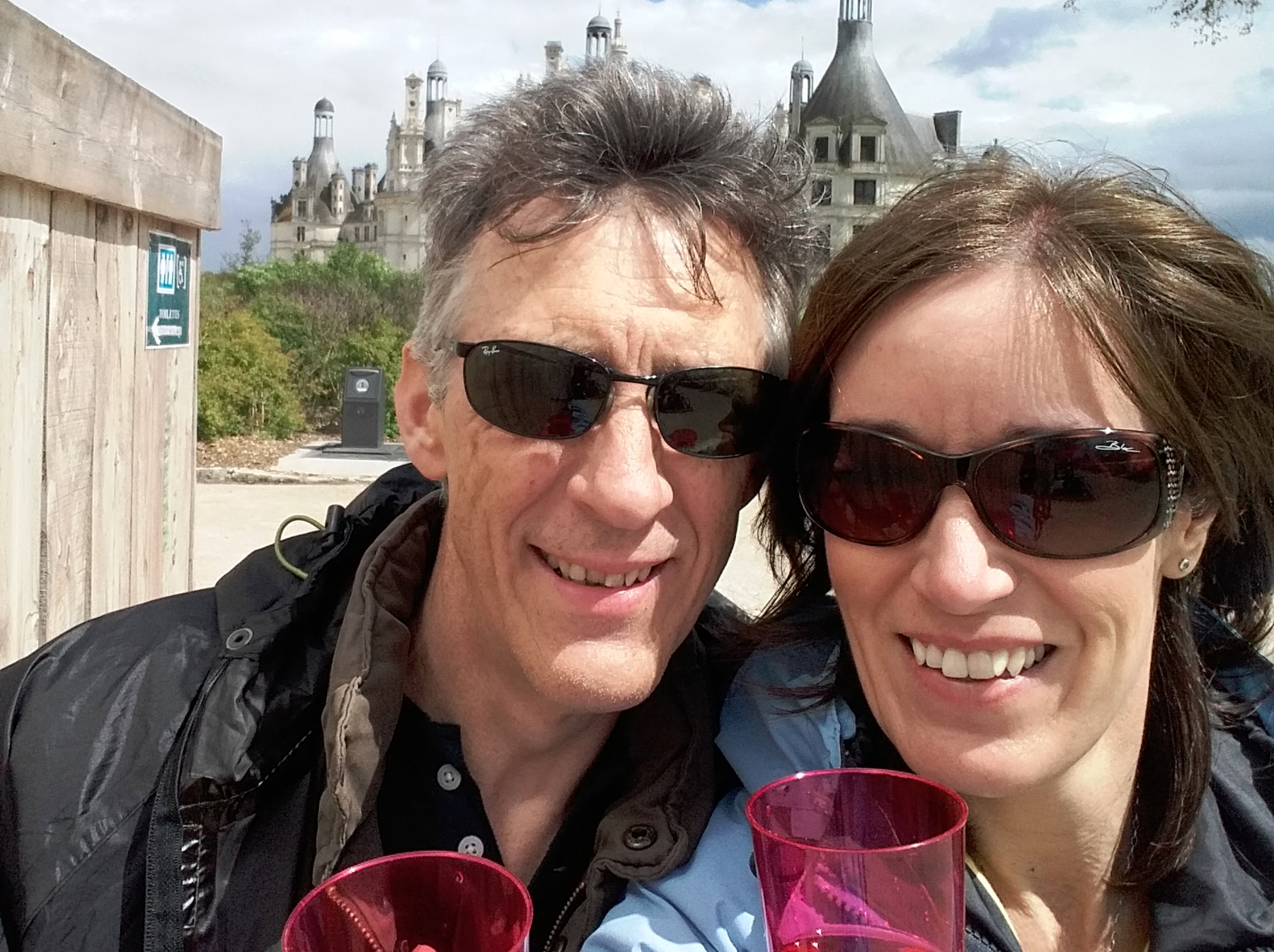 After a soggy cycle ride back to the car(which suddenly seemed to be a much steeper hill than it did on the way down) we drove to a scenic spot by the riverside, found somewhere to park and went for a lovely bike ride along the Loire. It was really peaceful and pretty,  lined with old houses, stone buildings and walls draped with lilac wisteria. We stopped for a while to sit and soak up some sun outside a cute little cottage with a Frenchman playing an accordian in the back garden.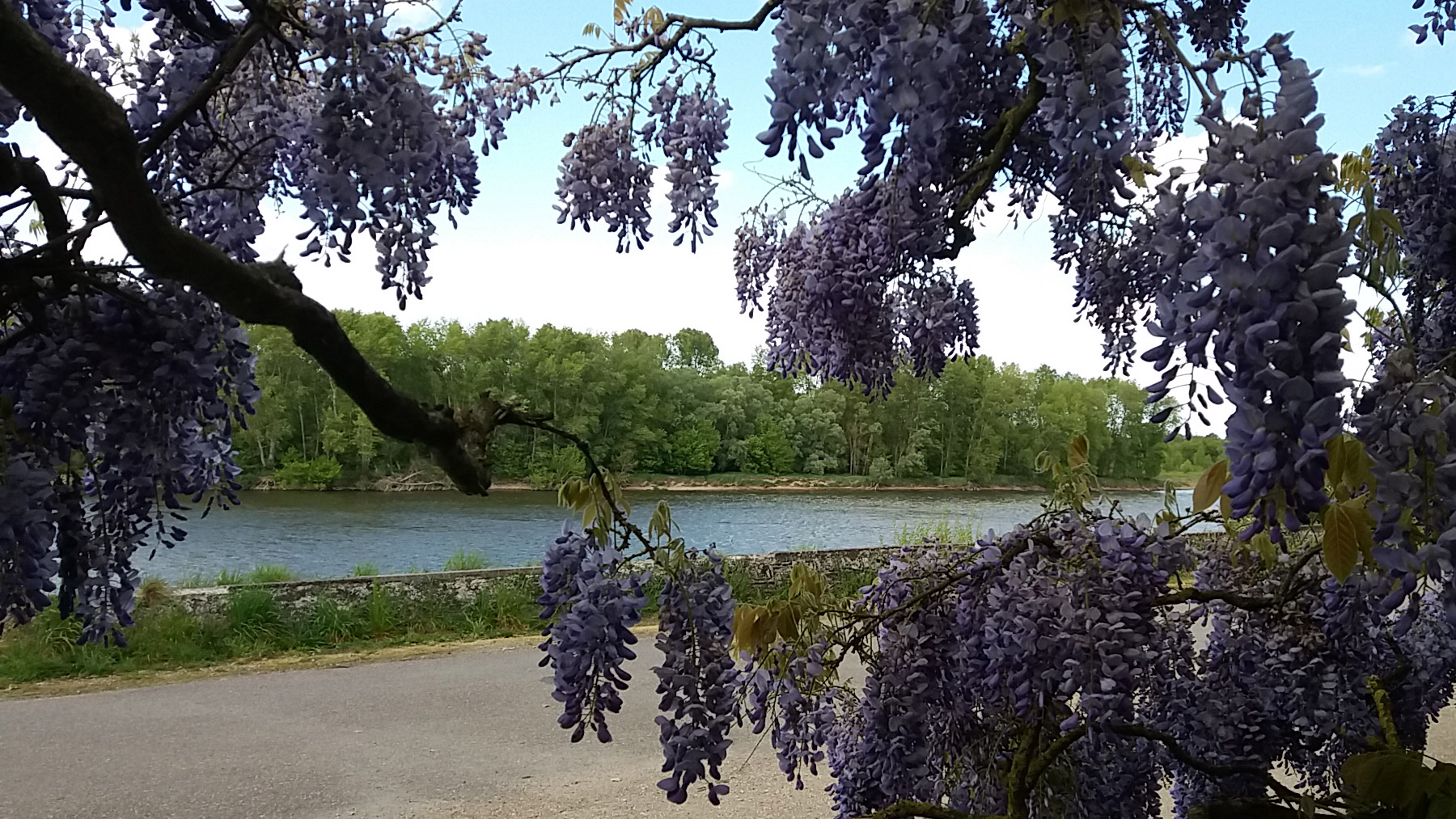 We decided to head to our hotel in the hillside city of Blois which is classified as a protected historic town in France and the capital of the Loire department. After checking in we walked around the town which was charming and old with a pretty central green filled with huge trees and a paved square with huge dragon heads coming out of the windows! We walked along old cobbled streets and found a nice bar where we sat and had our first beer of the holiday, out on the terrace looking out at the street. Blois is a fantastic place with just the right amount of shops, restaurants, old buildings, pretty streets and facilities and we both thought it would be a lovely place to live.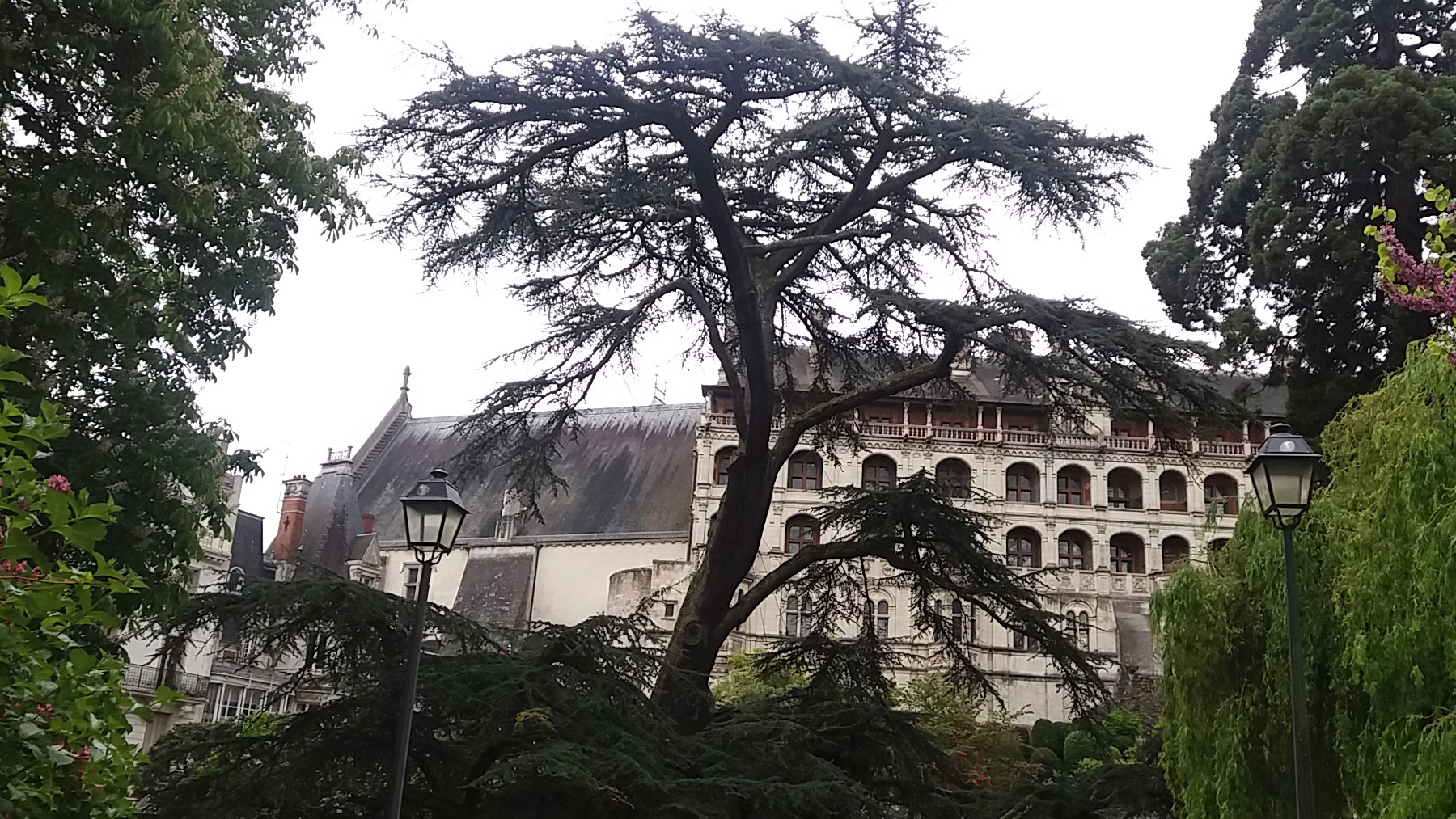 In the evening we went to an appealing little French restaurant with a fairy lit courtyard and very traditional feel.  As non-French speakers with a non-English speaking waiter we successfully managed to order some food and wine and had a very enjoyable evening.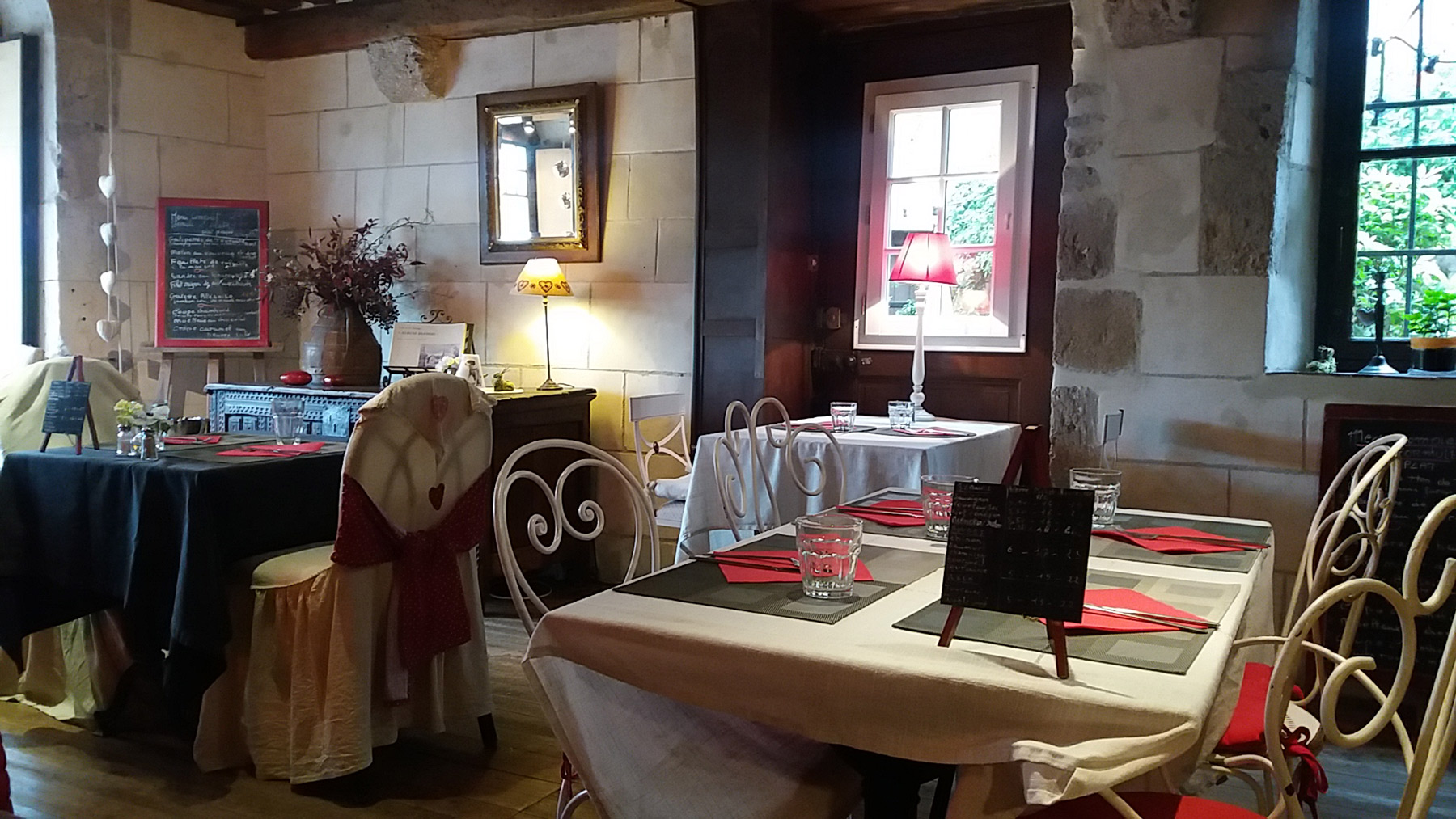 We stuffed ourselves on stuffed mushrooms followed by pork loin with apricots which was absolutely delicious.  We strolled back to the hotel full and happy and finally felt our holiday had well and truly begun.