In the morning we had a quick breakfast in the hotel and then set off in the car to our next stop – Chenonceau.
On the way we stopped for an hour in the quaint medieval town of Amboise.  Julian was fiddling and fumbling with the parking ticket machine when a man with big bulging eyes came up to him and tried to help him. He started babbling away in French with Julian babbling back in English trying to explain that he didn't understand a word.  Eventually after what felt like a long game of charades, we realised that he was trying to tell us there was free parking a bit further down the road so we didn't need to pay.  We managed to conjure up a thankful ' Merci Beaucoup' moved the car and parked for free.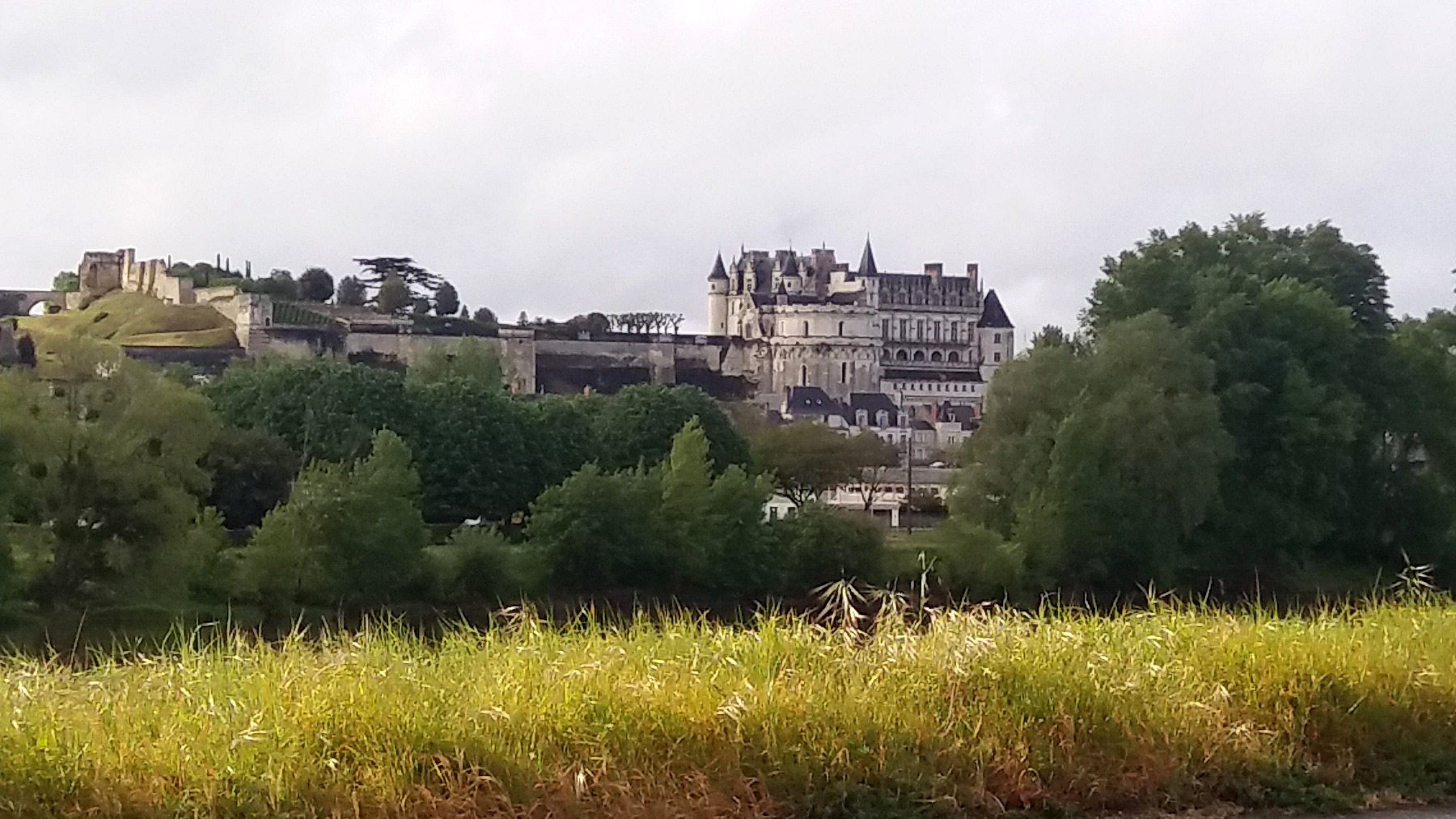 Unfortunately this was in the opposite direction so it then took a while to walk up to the Chateau which is in a gorgeous setting perched on a hill with panoramic views over the Loire and surrounding French countryside. We didn't go inside for a proper look as this was just a quick pit stop but somehow did find the time to visit the wine shop and pick up a red, white and rose ration pack!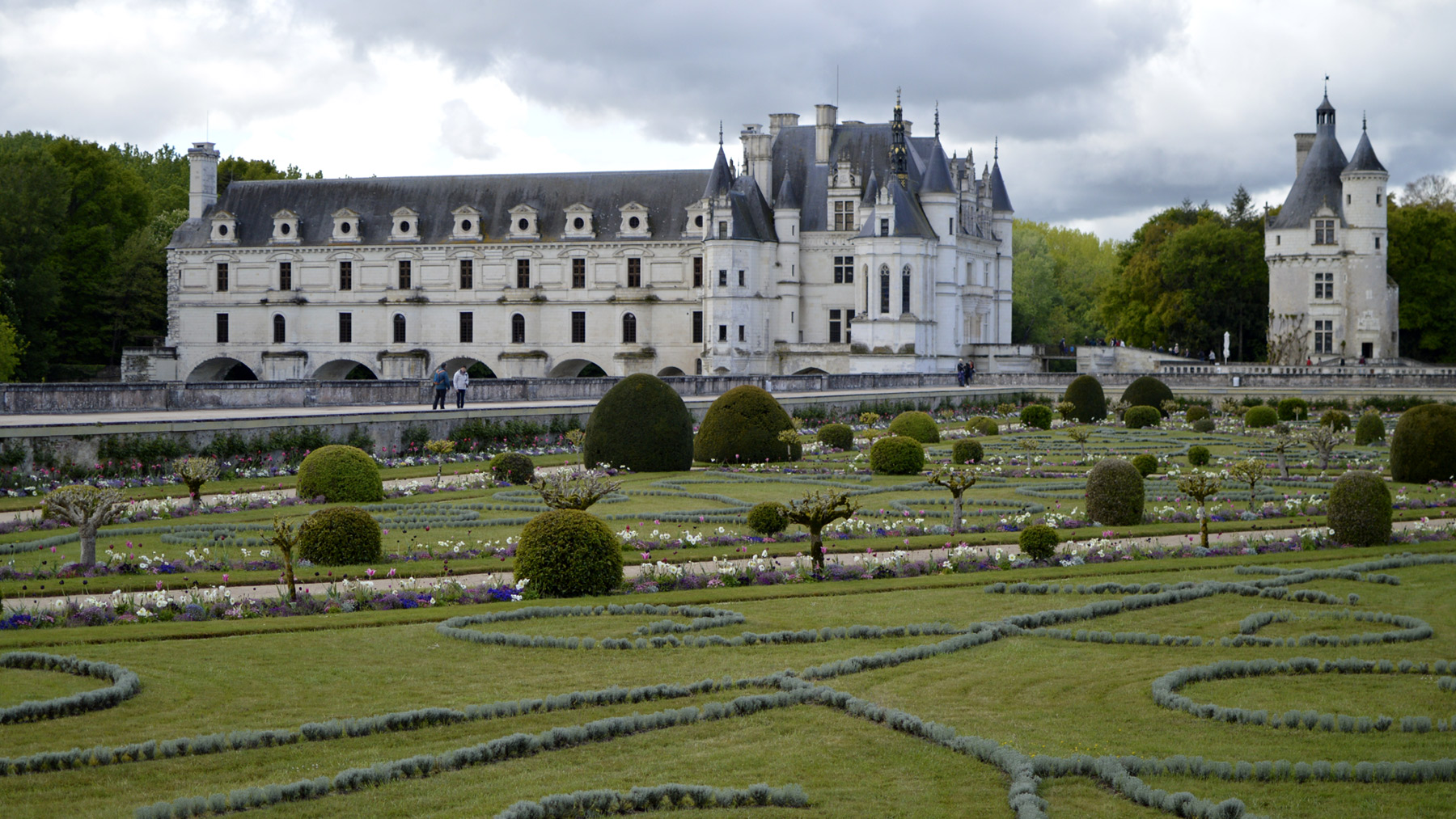 Back in the car we set off for Chenonceau and luckily by then the sun had come out and it was much warmer. Chateau Chenonceau spans the river Cher in a spectacular setting with beautiful formal gardens laid out at the front and sides. The borders were planted with fragrant lavender and and rose bushes with boxwood edges adding to the neat, formal feel.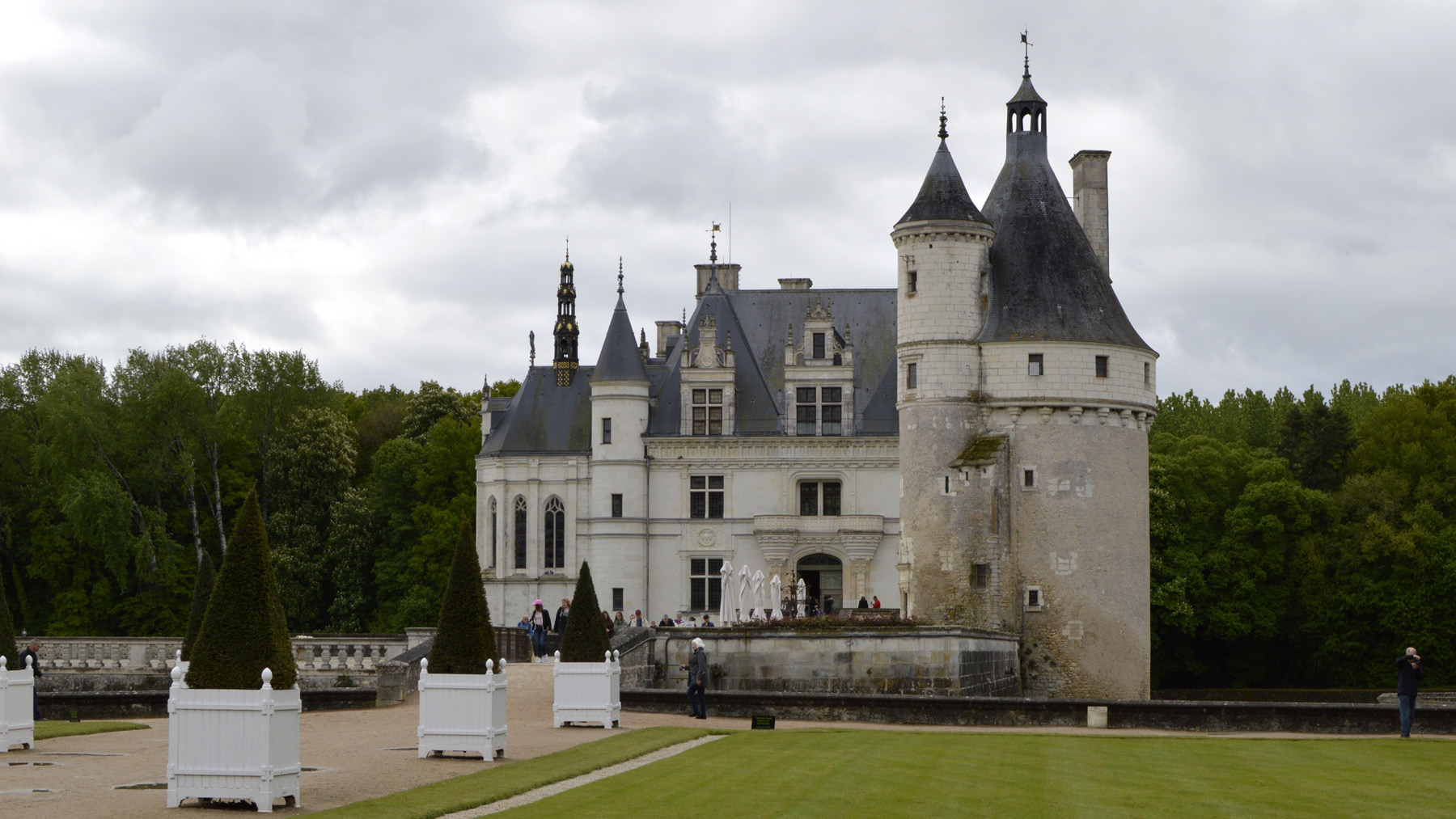 When you approach, after walking down a long tree lined avenue, the Chateau looks quite small from the front but once you are inside it seems to go on forever.  This is a wonderful place and definitely worth exploring inside and out.
I was particularly interested in the huge basement kitchen with gleaming copper pans, a 16th century chimney and vaulted ceilings. The kitchens sit in the 1st and 2nd piers of the bridge part of the building with a small platform opening out on to the river where supplies would be delivered. You can just imagine the hustle and bustle that used to go on here with bread baking in the oven and huge pots bubbling on the stove.
Definitely one not to miss.
Gallery – Some of our photos of Chenonceau.