Cabra appeared on our radar because it had what seemed to be a reasonable aire but more importantly the opportunity to cycle some of the Subbetica Green Pathway through some of the olive groves in the Parque Natural Sierra Subbeticas de Cordoba one of Andalusia's natural parks. So from Montilla we set off on the relatively short drive to Cabra – Goat – being the modern word for? Yes you got it goat, although the name Cabra probably has Arabian origins. Passing yet more olive trees on route, making straight for the aire where we discovered it no longer had 4 spaces as noted in the aires book, there are now just 2 and luckily for us only one was occupied breathing a sigh of relief we got Buzz set up and after a quick brew went for a short explore.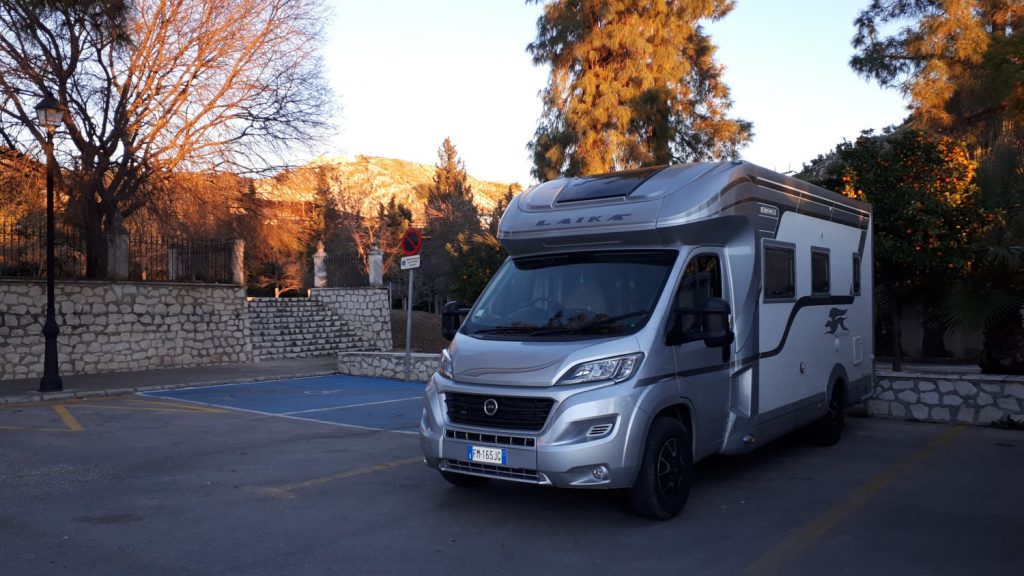 The aire is situated in a small but busy car park a minute away from the Subbetica Green Pathway next to an amphitheatre and park just where a small spring rises from the rocks babbling off into the distance there was also a long Roman Aqueduct here in the past sadly long gone. The Amphitheatre was closed for winter, however the previous seasons performance banner showed it to be a busy theatre with a wide variety of concerts, shows and plays offered. Carrying on through the park we climbed a small rocky path finding ourselves on the pathway a short walk along which lead us to some steps back down the road, park and Buzz, our route for tomorrow sorted.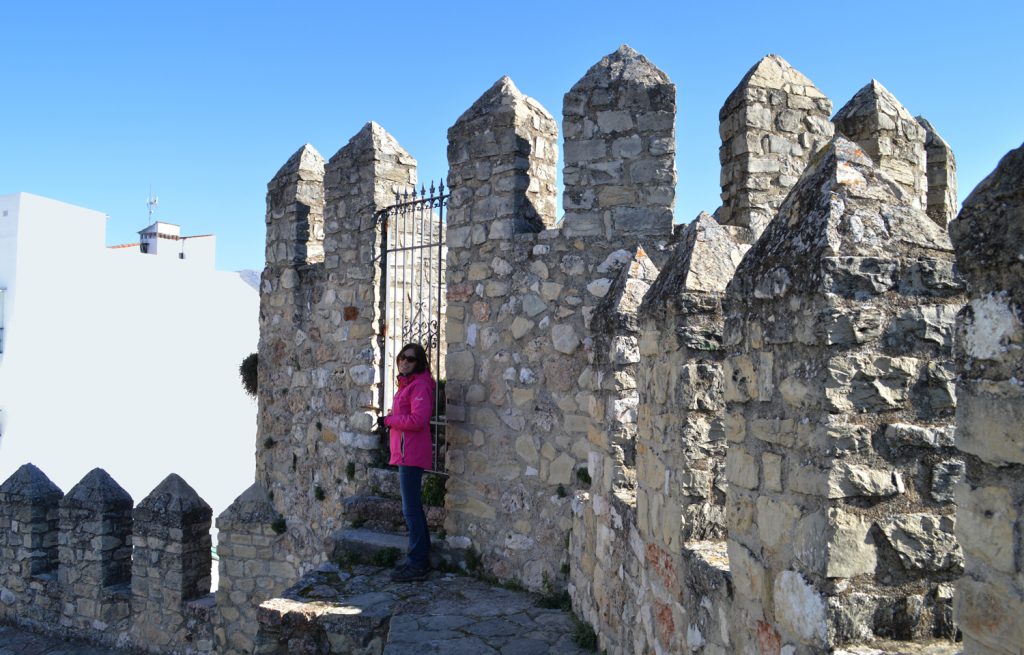 Our parking spot for once was out of the earshot of any church bells but as we sat watching the sun go down we heard and instantly knew where our early morning alarm call was coming from. The tree next to Buzz was full dozens of twittering singing Sparrows all feeding, fluttering about and singing happily as loud as they could. At least our wake-up call would be lovely, natural and very early!! And so it proved.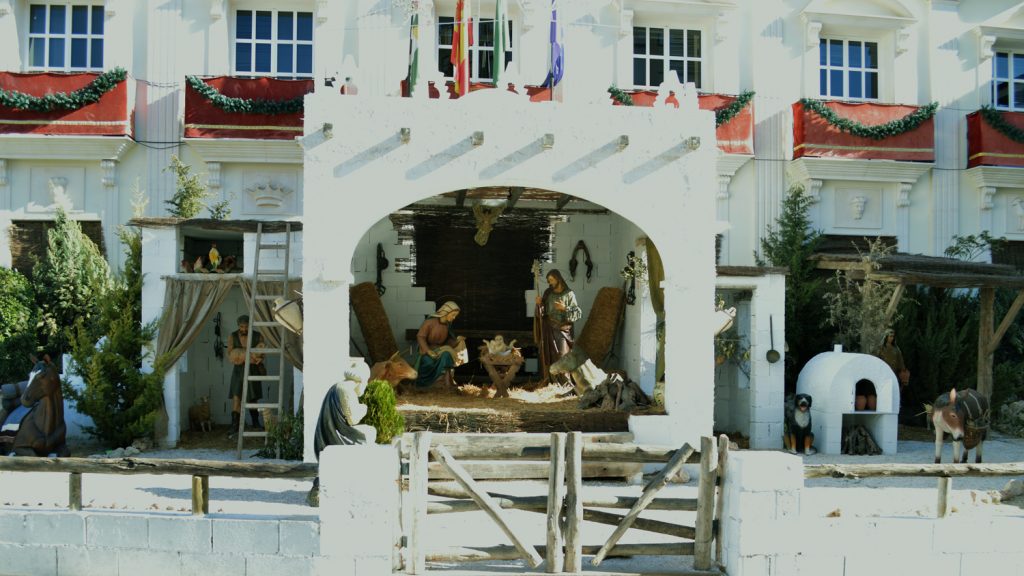 After a good nights sleep, early call and breakfast we set off to cycle into town in search of the tourist office and town castilla, cycling through pleasant narrow streets lined with shops and cafes (mostly closed) we came across a plazza in the center with the biggest Christmas nativity either of us has ever seen spread over the front of the town hall with life sized figures including the classic stable scene, shepherds, sheep, donkeys, camels, dogs and of course the 3 wise men, it was definitely on a grand scale. After admiring the nativity we carried on to the tourist office only to find it closed for the day not only that the Castilla and museum also, Epiphany being to blame. Undeterred we explored as much of the castle area as we could then chained our bikes to some railings around a flower bed which was littered with sweets not picked up during their Cavalcade of the kings parade a couple of nights ago. Exploration over we headed back to Buzz grabbing a few provisions along the way, dropped them off grabbed a quick lunch a snack and cold drink for the bike ride and set off for the Green Pathway.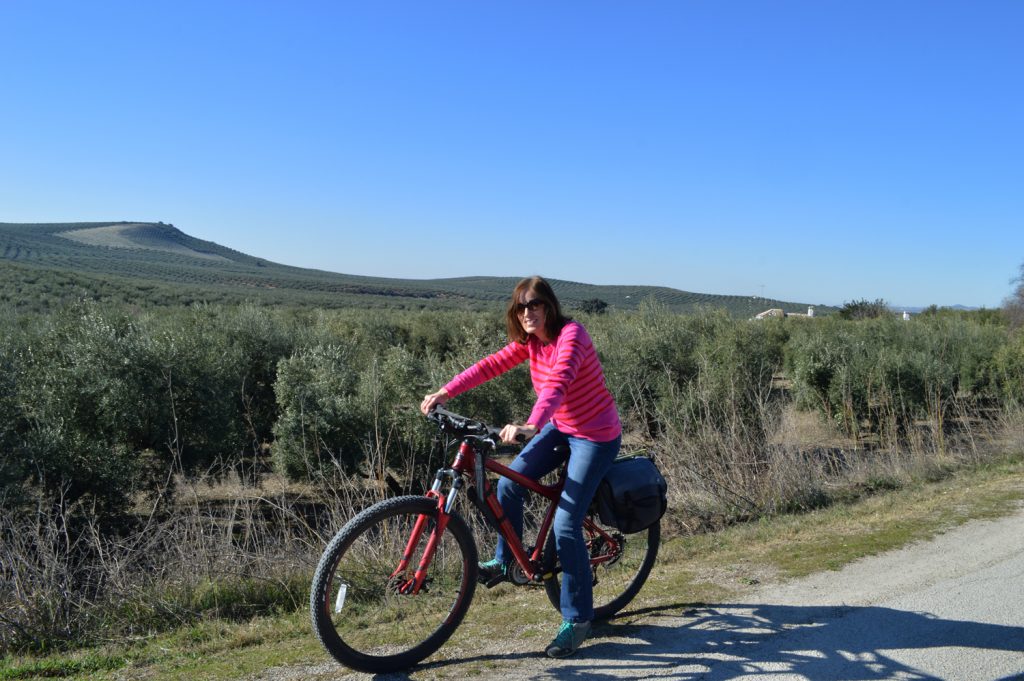 The pathway is largely flat with a few gentle hills ideal for our first real ride after a now distant Christmas, the Subbetica Green Pathway is laid on an old railway line stretching for about 90 miles around the natural park. The easy cycling combined with the warm afternoon sun and perfect environment made for perfect conditions for us to enjoy the afternoon, cycling out past rows and rows of olive trees with trees stretching off into the distance. It gets you thinking just how many trees are there in Andalucia? A little research revealed there are around 170million for one area alone, when you think about that number you realise just how important this one crop is to the area.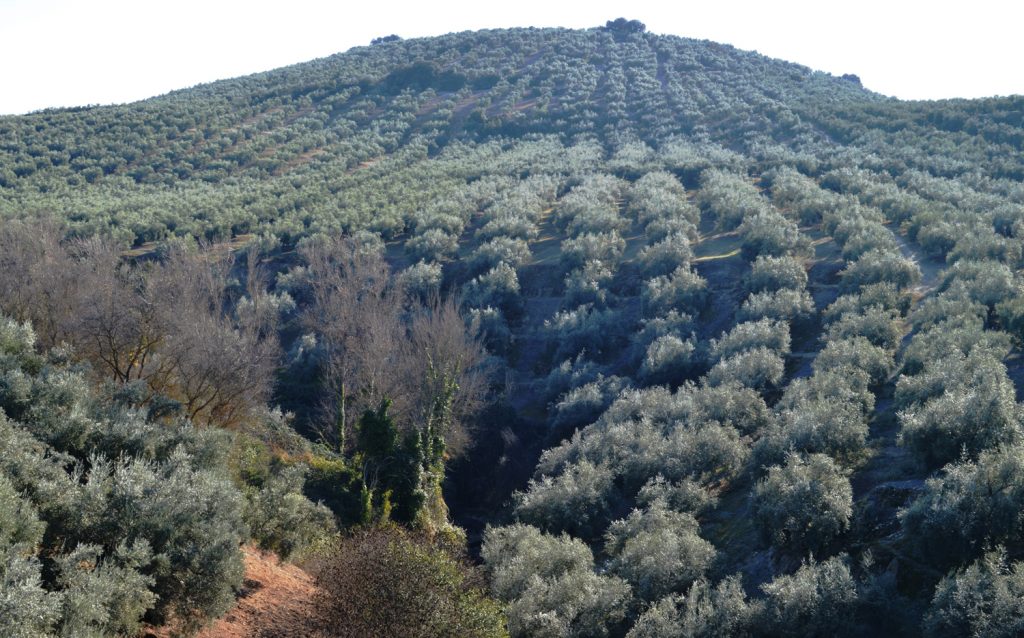 On the ride we passed many people walking, running and cycling along the path, all of whom were happy to pass the time of day as we went past. One older gentleman stopped realising we weren't Spanish proceeded to enthusiastically say to us "Yo soy tu Hermano" (I am your brother) before cycling on smiling and whistling to himself. At one point we both (as we were starting to get thirsty) commented that it would have been nice if they could put the odd bench along the route so you can stop, sit and admire the scenery for a while then low and behold we came down a hill and there they were 3 benches. We will be trying this same ploy next time we do the lottery, just in case. As we rode past an old station house we picked up a greyhound who decided to tag along with us for a while, eventually turning back with a couple that came from the other direction. When we went back he was walking along with another couple, seemingly quite happy to spend his time wandering up and down with different people. Time wore on and with it the need to turn back and head for home Buzz and dinner, a steady ride back in the cooling sun brought another day towards the end.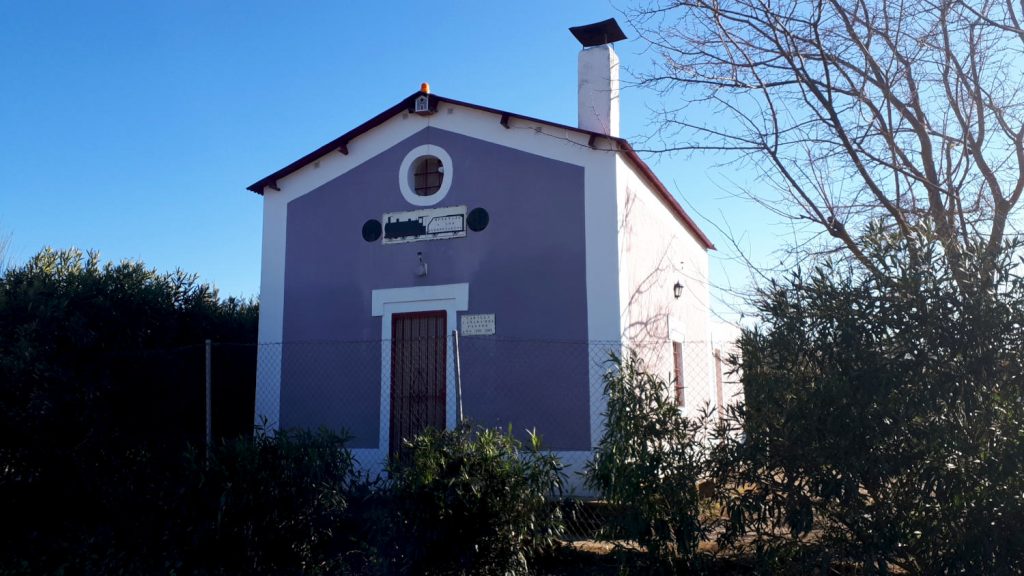 Staying another night in Cabra we intended to head for Lucena in the morning hoping for an open Bodega to discover more about the Montilla Moriles wines, since arriving in the area they had pretty much all been closed due to the Epiphany celebrations.   As it was our target Bodegas Herederos Torres Burgos, an old long established wine producer dating back to 1890 with several awards to their name to our great delight was open. Although still short staffed they were unable to offer us a tour but we did get to sample their range of wines ending with their top award winning Pedro Ximenez    As we worked through the wines each one seemed to get better than the last. Then we tried the Pedro at which point we both looked at each other with an enormous grin on our faces. The wine was dark, syrupy, aromatic, slightly sweet with a slight bitterness and busting with fruity raisin flavour. It was utterly delicious, not words we would normally associate with a wine but it was. For us it was like our pistachio ice cream moment from when we had the best ice cream ever in Volterra In Italy.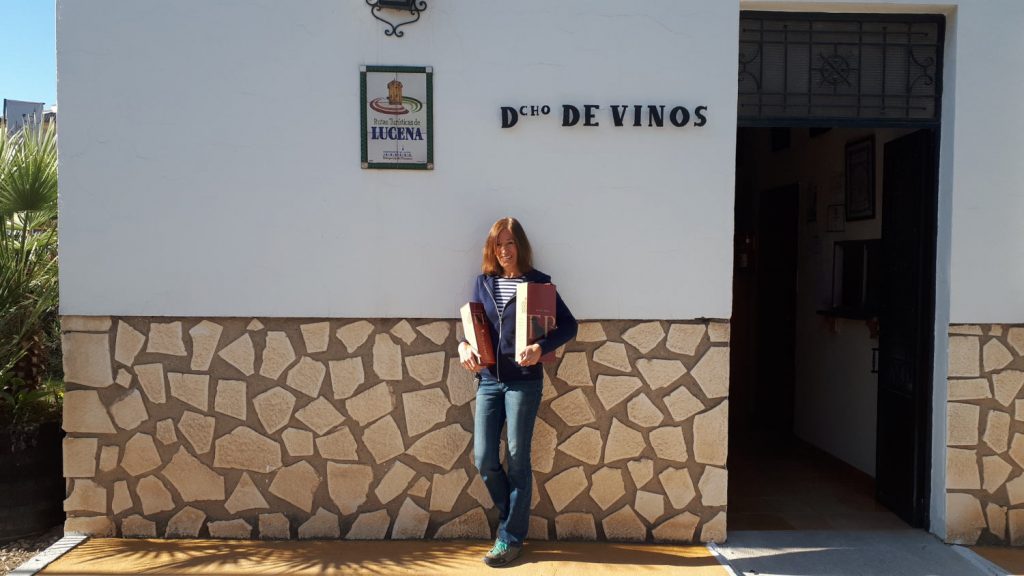 At this point just a note about how this wine is made and what it is. In simple terms the Montilla Moriles is a sherry like wine that passes all the tests of sherry but without any fortifying alcohol being added.  It is totally natural and therefore has a wonderful depth of flavour. Although there are several ways of producing it they use a similar method to the Balsamic producers of Modena, where the wine is aged in barrels with some drawn off to bottle at different ages with the balance being added to top up the next older vintage with Pedro Ximenez being the oldest, darkest and most flavoursome. The big question is did we buy any? You bet we did and very reasonably priced as well, departing for Antequera with big beaming smiles and happy that we had managed to get into a Bodega. Was Goat worth the visit? Absolutely.