Back on the road again, we started talking about small space living and how we had adapted to it so well. Coming from a roomy house and large garden that we love, we did think that it might be a struggle at times living in something so small for so long. I think we've both surprised ourselves at how easy it's been. When I said to Julian that I didn't miss having more space he said he had been surprised at that initially because I was 'like a caged animal' at home – thanks!! It's true to say that I had terrible cabin fever at times over the last couple of years before going off on this trip and would frequently get up from my desk when I should have been working to stretch my legs and stare longingly out of the window imagining I was somewhere else. But – that had nothing to do with space and all to do with how we were living in the space we had. There is a greater sense of space being in a motorhome than being in an office every day that's for sure and there is a huge difference between looking at the same 4 walls of a house everyday and the walls of the motorhome, and that's the view outside! No two days have to be the same. You can have a sea view one day and a mountain view the next if you like.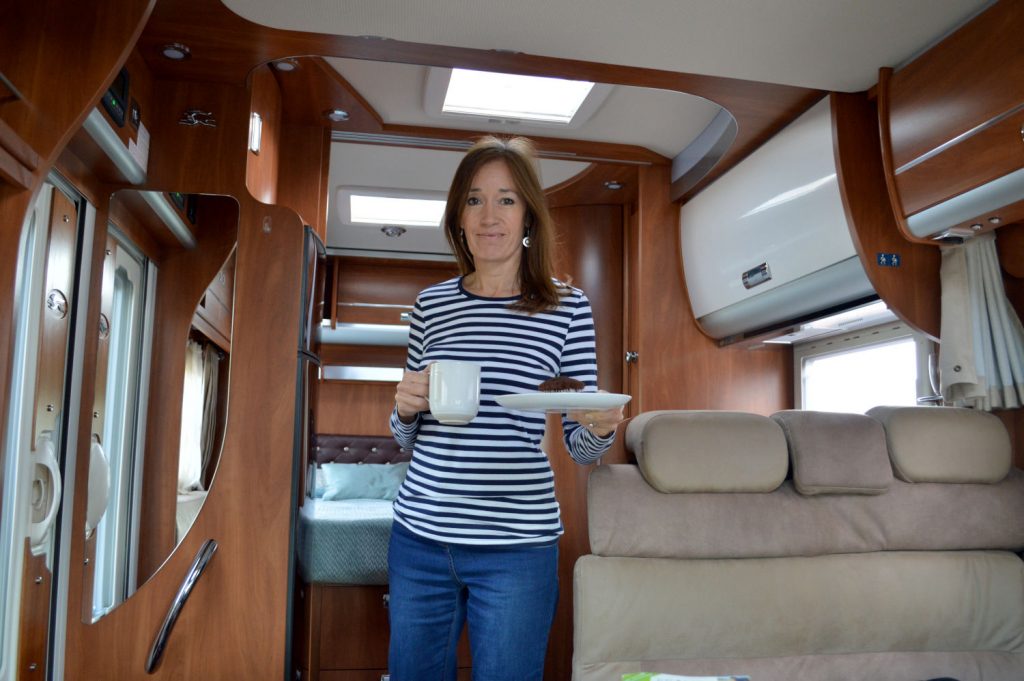 I suppose if I really think about it I have missed my kitchen. I used to spend a lot of time in there, my favourite room of the house, pottering about, making cakes, covering every available surface in mixing bowls, chopping boards and ingredients.  In the motorhome too much mess is not easy to work around so you have to tidy as you go, use as few pans, pots and utensils as possible and keep organised and I think we have this pretty well sorted now. When packing for our first trip I loaded up a muffin tray which is far too big for the oven (why didn't I check?), a piping bag (seriously!) and some cookie cutters, none of which have seen the light of day along with plenty of other things. I did read on a blog once a list of all the 'essentials' someone had packed only to find they weren't essential at all. When I read this I thought to myself, 'yes but I WILL use …..' but I haven't! Living in a totally different way puts a whole new perspective on the things you have, the things you want and the things you think you need. Often all these 'things' are just there to fill a gap but when you're enjoying a wonderful life travelling from place to place in a motorhome there are no gaps to fill. We've well and truly swapped gaps for maps!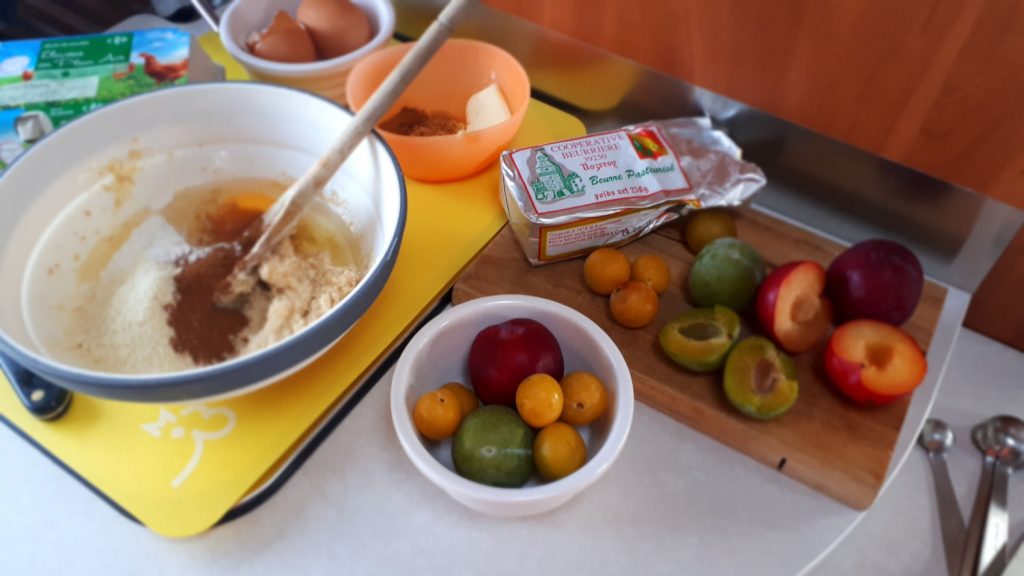 There's another major bonus you come to enjoy living in a motorhome too – it's so quick and easy to clean, like a house but in miniature. Forget a whole morning hoovering, dusting, cleaning and mopping, just a few minutes and the whole motorhome is gleaming from top to bottom! Everything's within reach and there's no lugging things up stairs either and with all the storage virtually within arm's reach it takes seconds to put things away.  Cleaning the outside – well that's a slightly different story. The motorhome does get quite dirty if it's been wet but there are plenty of high vehicle jet washes throughout France and Italy so we just go there once in a while and just a few minutes and a few euros later Buzz is back to his gleaming white best!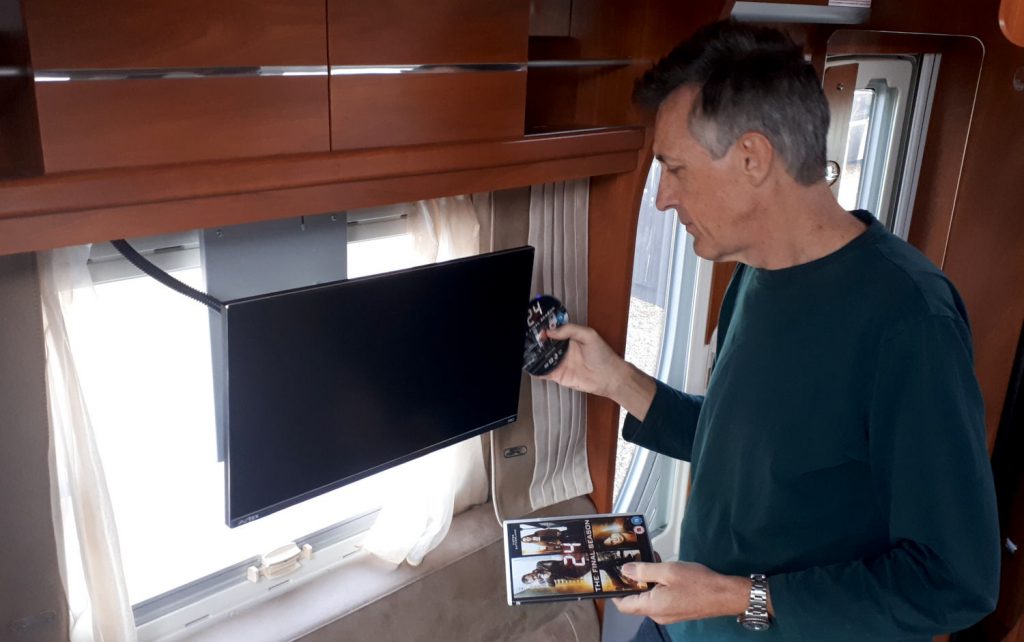 Our dinette area is really the 'hub of the house' as it were. Everything happens here from eating, playing games, to laying out the maps to plot a journey and for relaxing in the evening doing crosswords, watching the TV or just sitting and chatting. The table swivels around, up, down and sideways so it's easy to move into position to suit whatever we are doing and the front driving seats turn around too which really opens up the space.  It's amazing what can be fitted into a motorhome, from a sliding flat screen TV tucked behind sliding doors, to shoe cupboards under the seats. We can only talk about the Laika Kreos 3008, but there is absolutely no wasted space and plenty of storage room so although we're living in a small space there's definitely enough room for everything we need.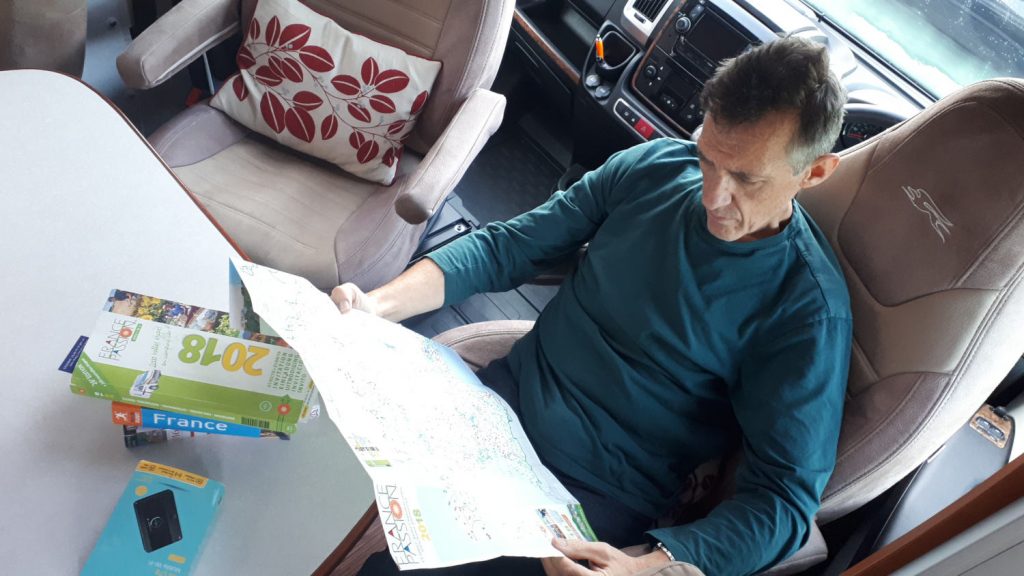 There's no real point trying to compare living in a 'home' and living in a 'motorhome' because you live in a different way. In the motorhome you just have the things you really need so you are free from the clutter which we usually surround ourselves with, which is actually quite liberating.  When you look at a motorhome from the outside and imagine living in it, it does seem small, but once you are inside and understand how it functions and works, how everything is so ergonomically easy that feeling goes away and so long as you have all the facilities you personally need (eg shower, kitchen, loo) its really not an issue.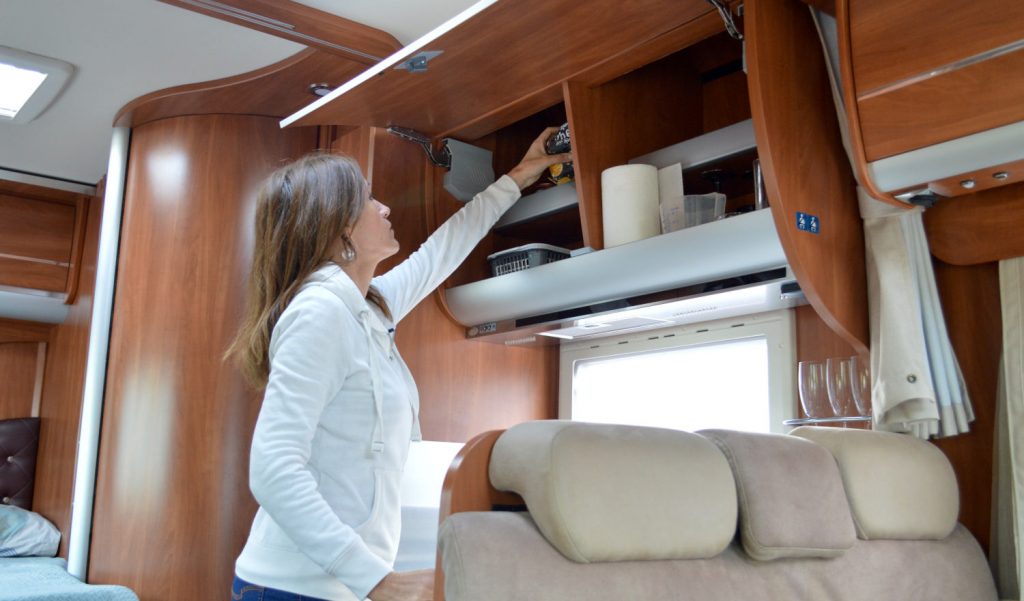 Don't forget that if you're motorhoming somewhere warm and have found a nice campsite to stop at for a few days or a scenic spot to park, you can wind out your awning lay out your mat, put out your table and chairs and you've effectively got an extra room, to sit, drink and dine in, or if you're feeling Mediterranean enjoy a nice afternoon siesta!  An awning defines your outdoor living space and creates an additional area for you to spread out, shielding you from both hot sun and light rain.   Whenever we know we're going to stay put for a couple of days, getting set up outside just adds another dimension to our space and makes us feel relaxed knowing we're not rushing to get anywhere and just making the most of where we are.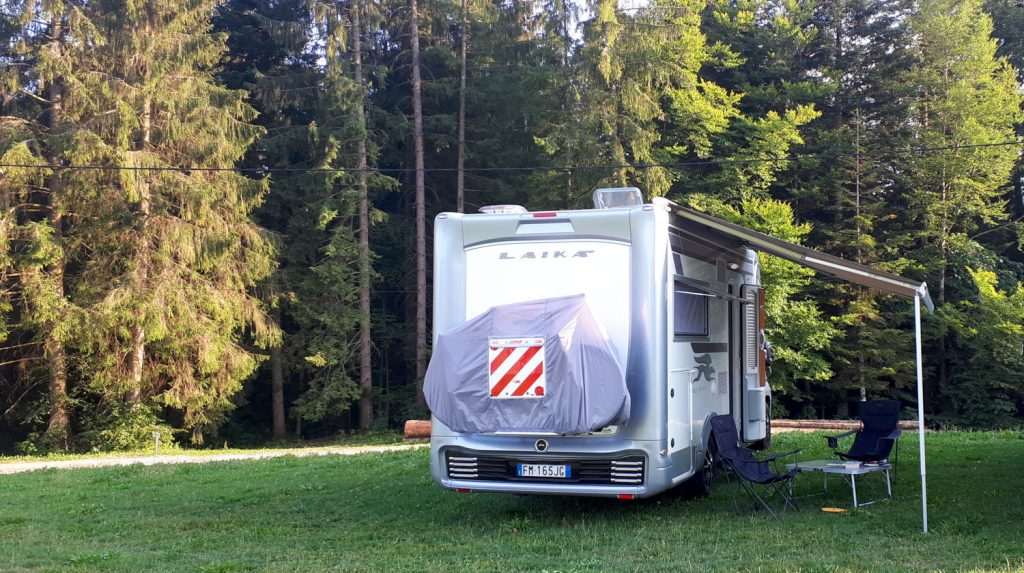 On another note we've had several comments from people asking about 24/7 living with someone in a small space.  For us personally it has been easy to adapt as we are used to not only living together but working together in a small office for over 2 decades.  Over the years our friends have asked us how we do it, some of them incredulous that we can possibly enjoy it but we do.  We've spent many a minute explaining how although we are sat 3 feet away from each other, we are both busy, sometimes doing our own thing, sometimes working together but always occupied so although there's the occasional inevitable bicker, it's over with and forgotten in no time.  Even if you are not used to being with someone so much, spending time in a motorhome can't be compared to just spending time together 24/7 at home, getting on with your daily life and chores.  The simple fact that you're in a motorhome means that you're on holiday right?  So what's the problem?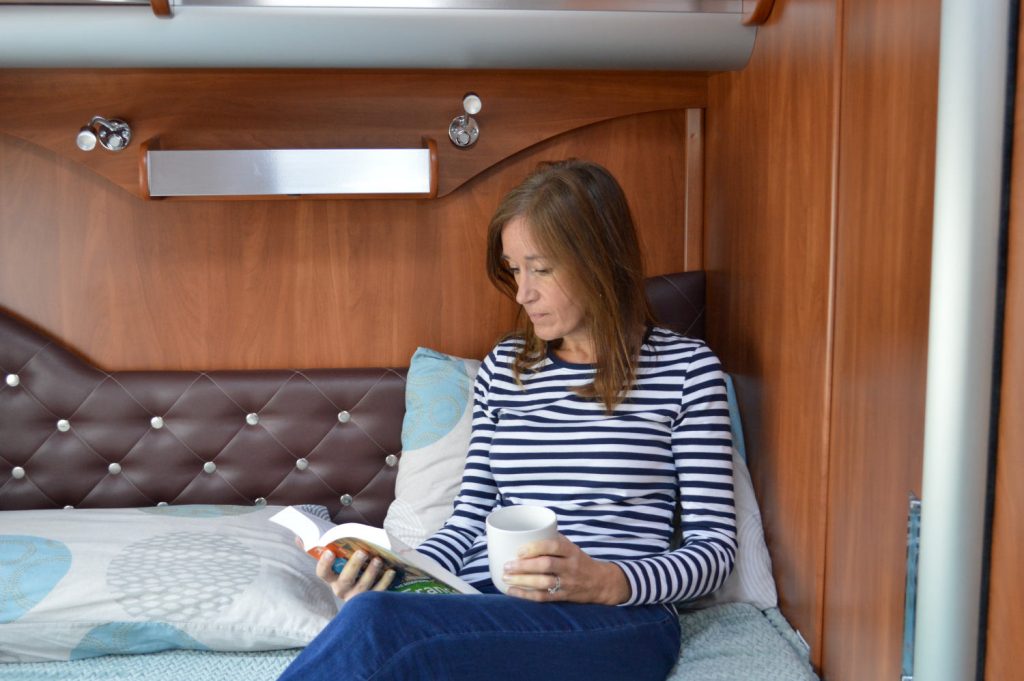 You will be touring, seeing new places, meeting people, getting a different view every morning, trying new foods, admiring great views and far too happy to get on each other's nerves!  Your motorhome is  your vehicle to get from A to B, where you will sleep, sometimes eat and sometimes enjoy (yes enjoy!) the odd rainy day inside but the rest of the time you will be out and about, exploring, discovering and experiencing the freedom motorhoming brings so don't let the thought of the 24/7 stop you.  And as for space – well, your world is as big as you choose to make it and a motorhome is one of the easiest ways to make it bigger!