When we stumbled across La Bateria de Castillitos on the map and decided to head there after a visit to Cartagena we had no idea how scenic it would be.  Located at Cabo Tinoso and situated for it's strategic advantage, being easily defended and having commanding views over the sea 218 meters below, the battery is an imposing site with its Vickers 38.1cm (15″) guns with their 17m (nearly 56 ft) barrels, as well as smaller 15.3cm (6″) there are some interesting buildings observation points and old identification silhouettes still visible.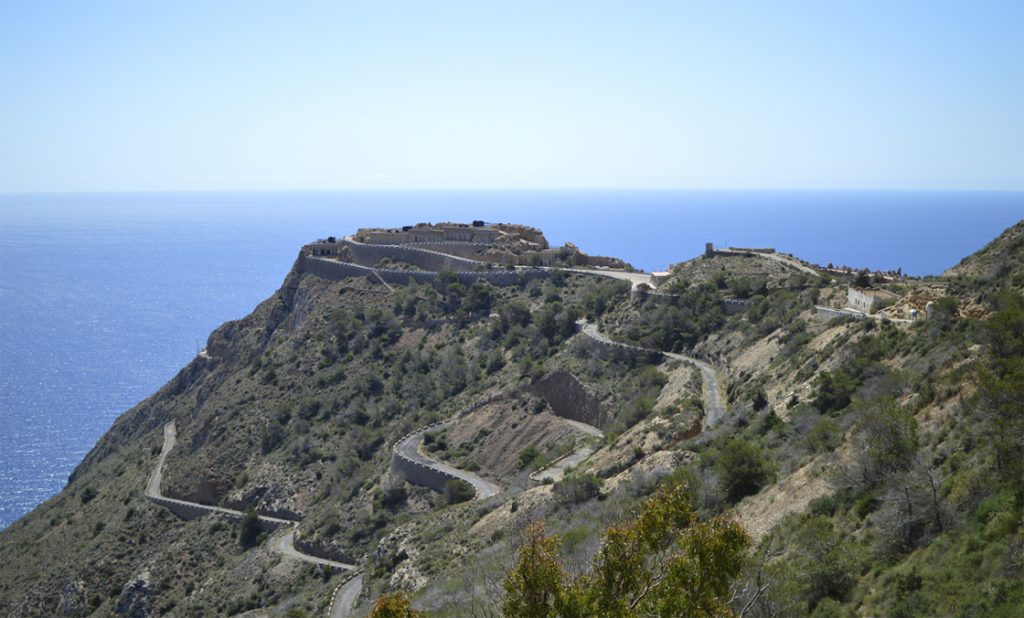 The site is accessed by a single carriageway road winding up from the valley below, there are passing points and some stretches where 2 cars can pass comfortably but be wary as cyclists like the challenge of the hard ride to the top and the easy fast run to the bottom.  We had a couple of slightly uncomfortable moments and sharp intakes of breath as they came speeding around blind bends!  We wouldn't recommend driving a motorhome up there at busy times as you will be forever stopping to let cars coming the other way pass and in truth you would be best served by leaving the van at the bottom and either take a long slow walk or cycle up to the top.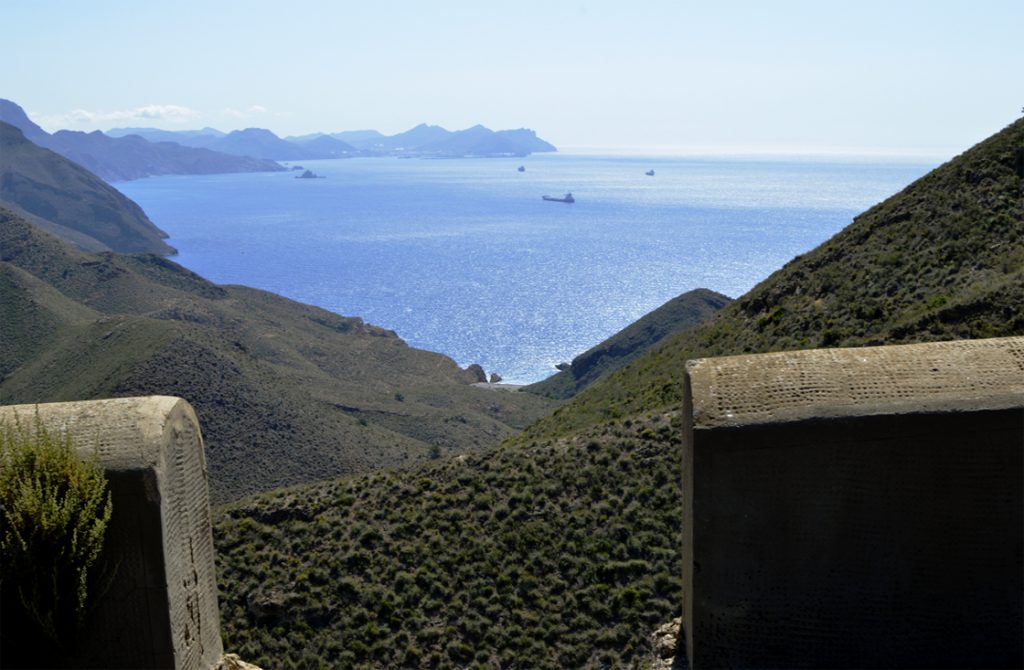 Once you get to the top parking is easy and the views alone are worth the journey, the site is laid out in 2 sections with the 2 big guns closer to the car park on the higher ground with the smaller guns further along, most of the existing buildings have castle design. You can go down into the magazines below the guns in various places where some of the old machinery still exists (you will need a torch).
However the real joy here and reason for the guns being there at all are the spectacular far reaching views along the coast and out to sea.
The site is really worth a visit but be aware to make the most of it you will need to walk and ideally clamber around the site. Remember to take anything you might need, especially water,  as there are no facilities here.
Images from La Bateria de Castillitos