A few days later, after a short stay in Riberac to visit family we headed off again.  Our two night stop in Madrid got off to a bit of an eventful start trying to find somewhere to park in the busy maize of narrow streets near our hotel. Having the bikes on the back meant we needed to find a car park with a high enough access ramp and there didn't seem to be any nearby. So having located our hotel entrance in a tiny one way road we decided it would be best for one (M) to jump out, go to reception and ask about parking while the other (J) drove around the block.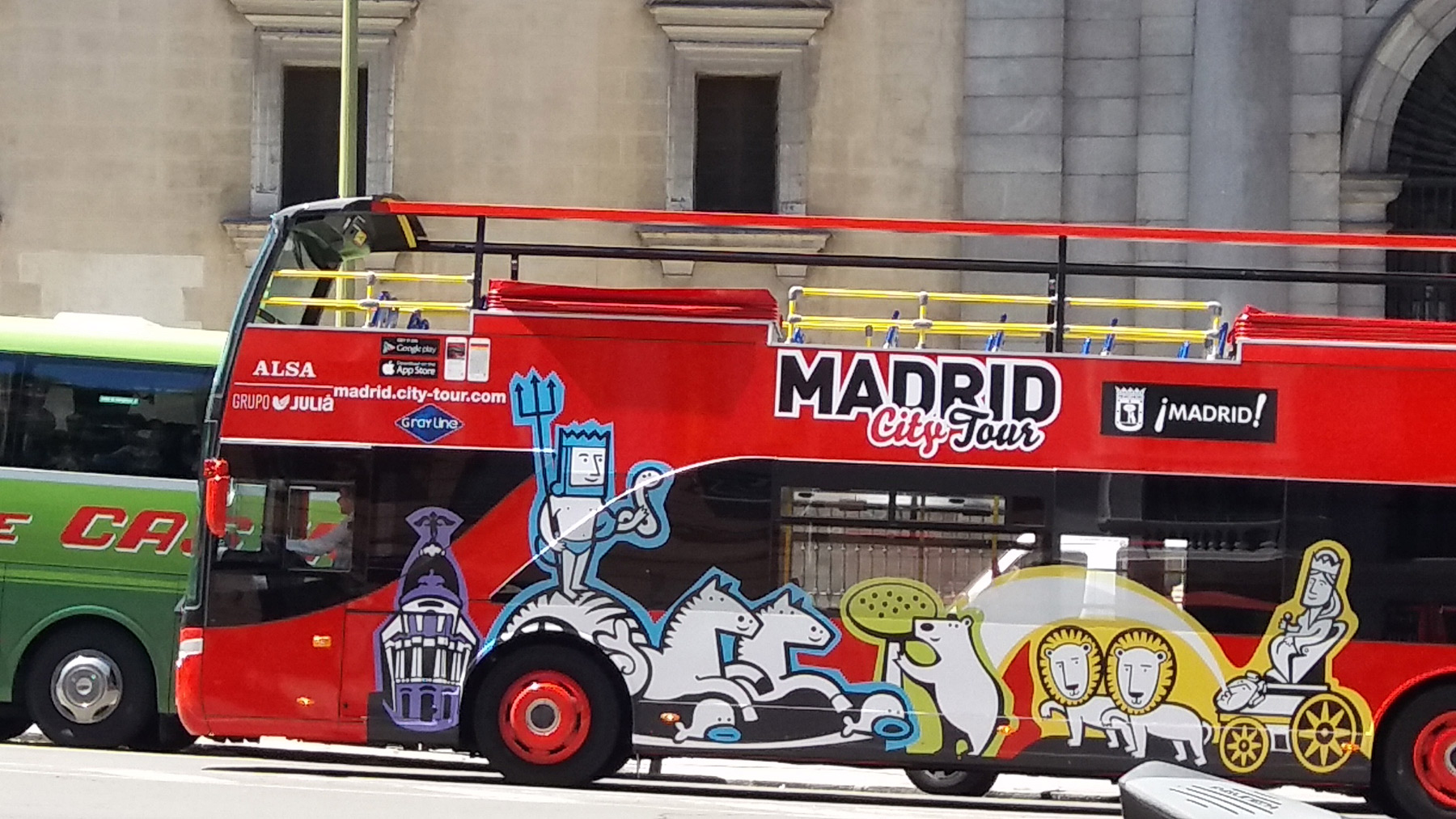 Ringing the buzzer on the entrance door didn't provoke any response whatsoever and it took several minutes of button pressing to get a 'Si, hola' back. I managed to mutter something about a 'reservacion' and the door clicked and let me in. I was greeted by an empty boarded up lobby with bare plaster, exposed wires and loose planks all over the floor and while we hadn't booked a 5* hotel this wasn't quite the reception we were expecting! There was nobody to be seen so I gingerly made my way up the staircase to the 3rd floor where there was a sign for our hotel. The door was locked, so again, another few minutes passed while I knocked and knocked and finally banged on the door trying to get a response but to no avail.
At this point I realised that J must have driven around the block a dozen times and be wondering what on earth had become of me so I decided to go back out and let him know what was happening. Once back out on the street with no sign of him in either direction I suddenly realised that in my haste I had got out of the car with absolutely nothing – ie, no money, no ID and no phone! A few sweltering minutes passed until he eventually appeared looking a little bit concerned and a big bit exasperated – even more so when I explained that I hadn't actually achieved anything!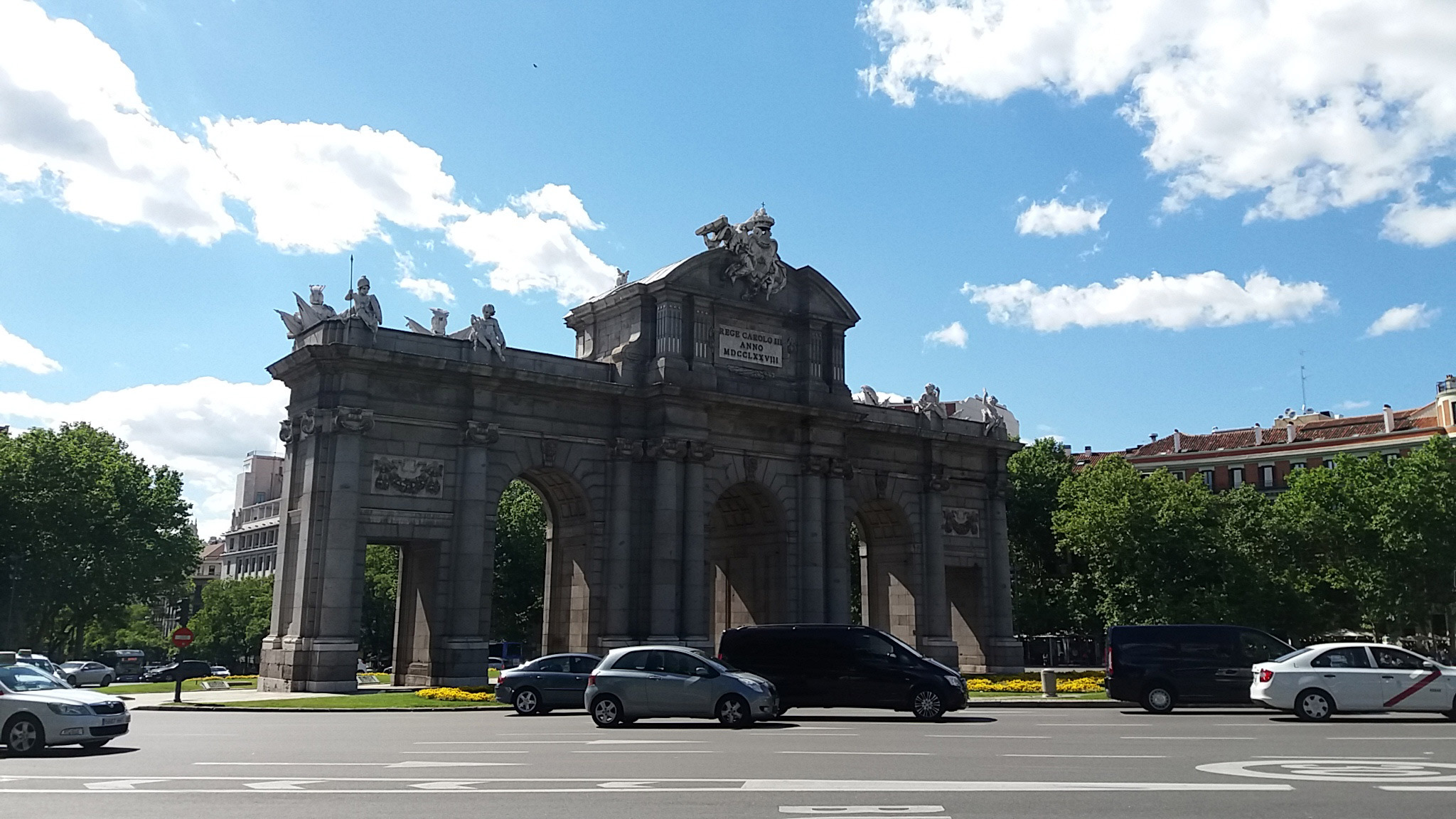 So off he went for a few more circuits and off I went back into the hotel. I got straight into the lobby this time and as I got to the hotel door another guest came out and I took the opportunity to slip inside only to find an empty reception counter. I rang the bell several times and busied myself with a city map waiting for someone to come. At last a surly Senora appeared but rather than welcome me just looked at me, looked at the map and said 'How did you get in??' as if I was some sort of imposter who had suddenly appeard in her living room at home.
A few minutes of 'Spanglish' later, armed with a map, room key and details of the nearerst car park I navigated my way back through the deathtrap lobby, out on to the street, back into the car and straight to the car park. There was only one thing to be done after all this stress so we went straight to the nearest bar to practice our Spanish – 'dos cerveza por favor'!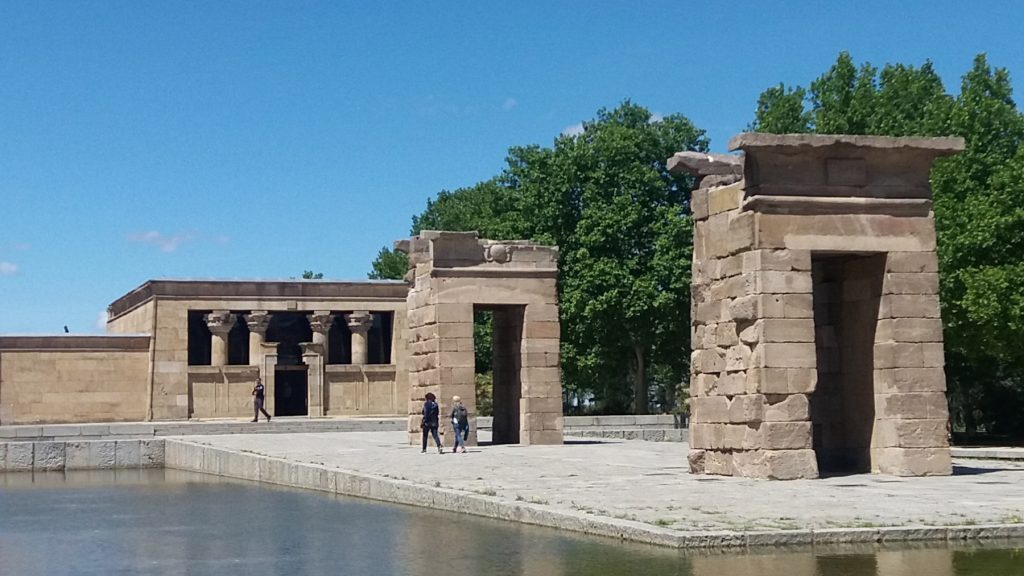 Madrid itself turned out to be one of the loveliest cities we have been to and exploring by bike meant that we covered miles in minutes and saw so much more than if we were on foot.  Cycling around Madrid is so easy as the pavements are wide and there are plenty of cycle lanes.  Apart from a minor mishap falling down a hole in a pavement (mentioning no names!) cycling around was a really enjoyable way to get around and see all the highlights this wonderful city had to offer.  There is a Madrid city tour bus which would also be a great option.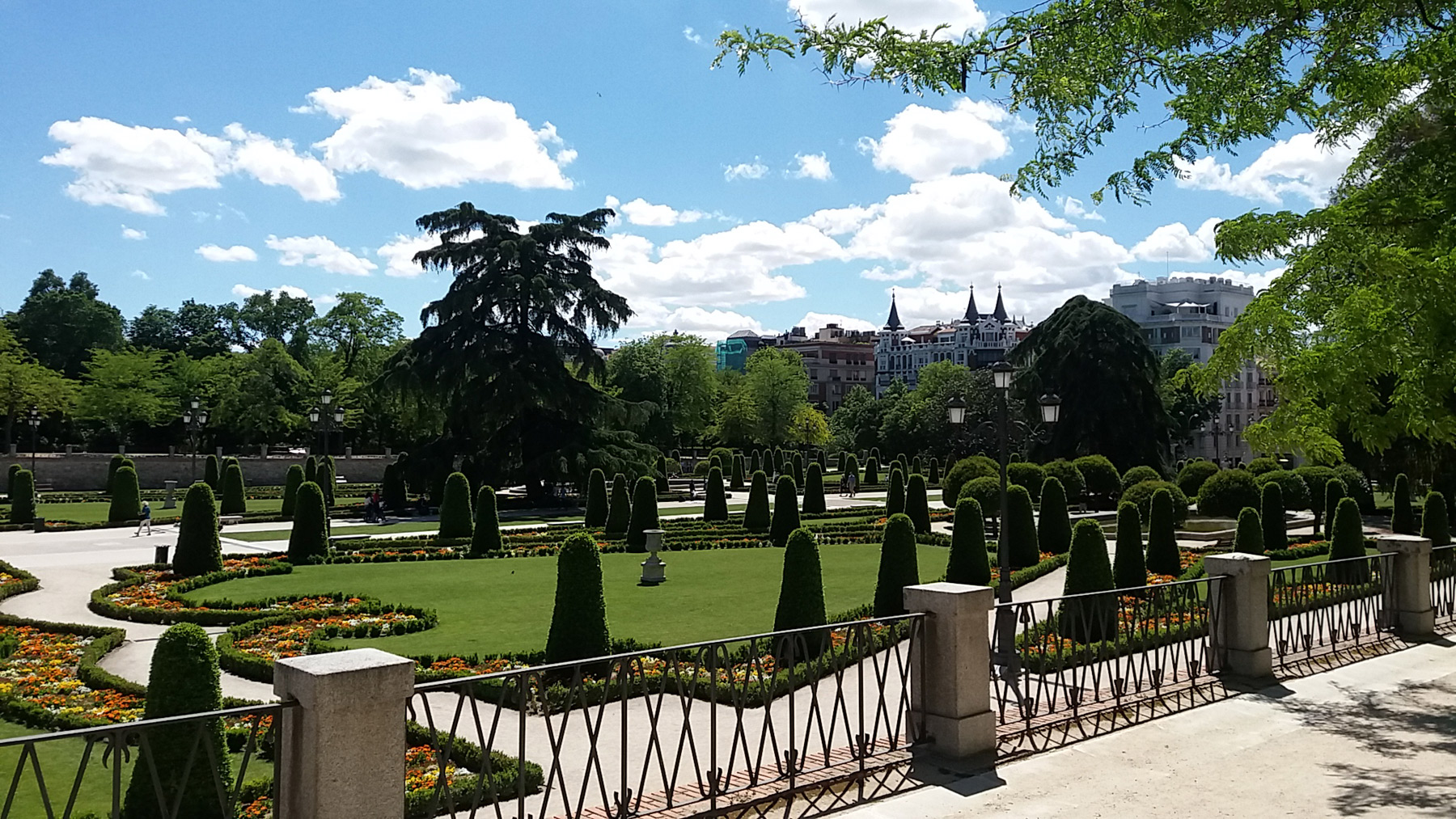 Madrid Gallery
A few of the lovely Madrid sights