Aigues-Mortes (dead water) is a small inland port situated in the southern Camargue famous for its vast salt marshes stretching over 14,000 hectares producing over 500,000 tons of salt a year. Salt production has been going on here since before Roman times and is still very important to the area. The current city is in two sections, the old city inside the ancient city walls dating back to the 13th century and the newer area outside the walls.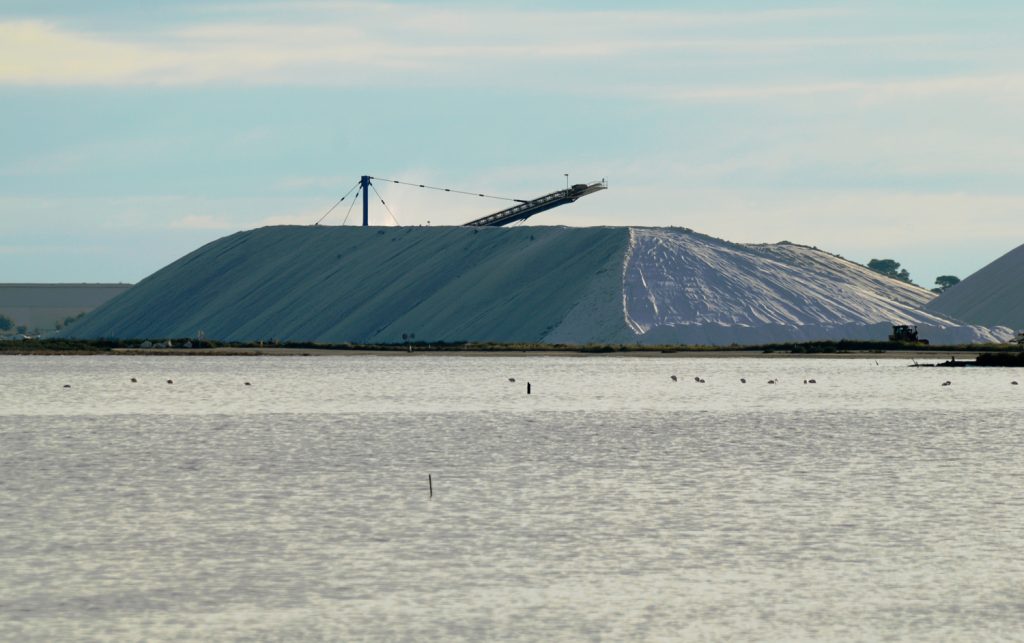 Our visit began at the local Inter Marche Supermarket which offers free overnight parking for motorhomes, not very glamorous admittedly but the town aire situated in the shadow of the eastern city wall is 25e for 24 hours which we thought was a bit steep, so we overnighted in the supermarket which is literally 5 minutes from the old city. We moved Buzz down to the car park in the morning to visit the city and walk the wall. To say the city wall is impressive is an understatement. It is the most complete 13th century wall, almost entirely intact and measuring 1,640m. The wall was built in two phases finishing between 1289 and 1300 and the walk around the wall is a must do if visiting the city. Not only does it give you a view of the town inside but also the salt works and marshes to the south of the city and there are various museum displays and features in some of the towers as you make your way round.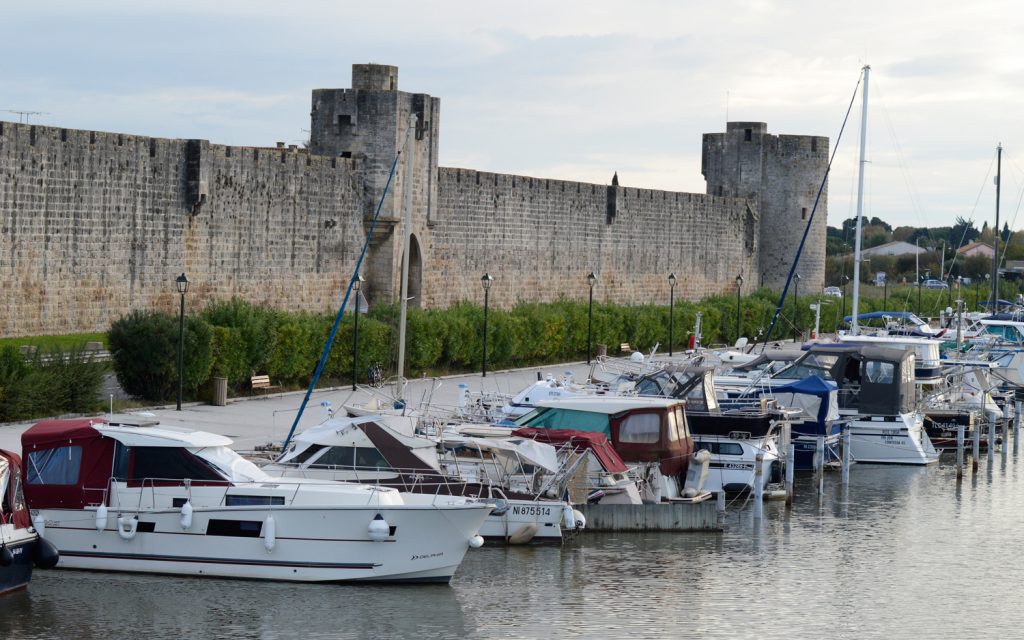 The old town is very clean but not quite as pretty as many of the towns we have been to, but it has many restaurants and plenty of shops offering a wide range of local produce and crafts, not least of which are salt based with many differently flavoured salts on offer as well as the local wine Vin des Sables whose vines grow in amongst the ponds, lagoons and reed beds of the Camargue as well as the salt marshes, giving a unique richness and mineral content. There are also lots of candied fruits and locally blended oils and salt based spa treatments to choose from. The Place St Louis is a picturesque square ringed by restaurants and bars with a statue of St Louis one of Aigue-Mortes most famous former inhabitants stood in the centre. This was the perfect place for a nice refreshing beer before wandering around the streets to take in the local atmosphere. While browsing in one shop we heard a loud commotion going on outside which turned out to be a group of school children and their teachers walking around with a menagerie of goats, donkeys, little ponies and a trap pulled by a tiny little pony. As they passed sweet shops the noise increased, being met with handfuls of sweets donated by the shops which certainly caused a stir among the groups of tourists.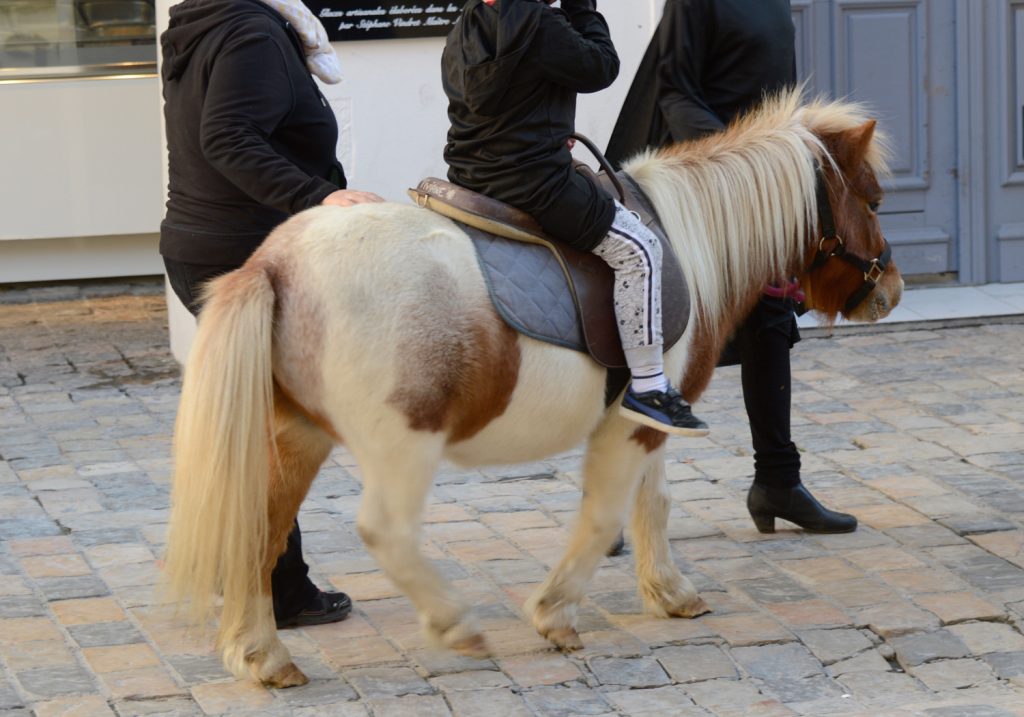 This prompted us to enter an ice cream parlour which happened to be near us at the time, offering a menu of no less than 75 parfums!  Only allowed to choose one flavour for a 'small' ice cream resulted in just a single scoop lost in a giant cone being dearer than any gelatos we had bought in Italy. Not only that but half my scoop fell off, falling back into the ice cream pot and my half empty giant cone looking even bigger and emptier, still Marcella found it highly amusing.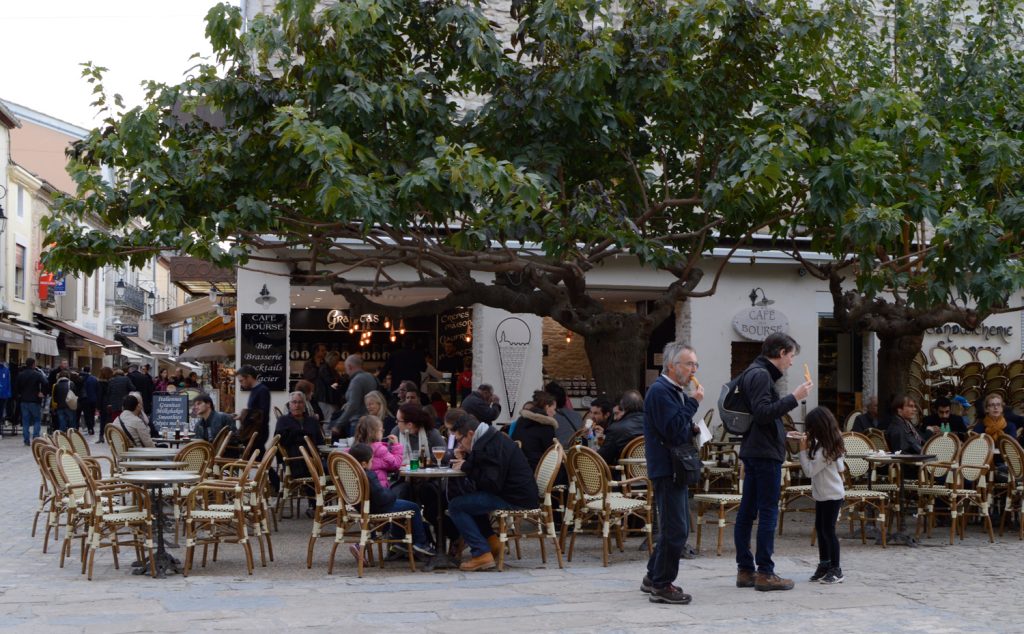 Walking on we headed out of the walled city down to the marshes for a relaxed stroll in the sun taking in the vast amount of wildlife here in the Camargue.  There is also a small arena there where the Camargue horsemen hold riding displays during the warmer months and we could see riders practising their moves below from up on the wall.  From here we visited the saltworks at the Salin D'Aigues-Mortes for a look around. You can also catch the Petit Train which takes you on a 75 minute trek around the evaporation ponds also offering guided tours during the summer months, but having arrived too late for the train we just settled on a quick walk around. Heading off back to Buzz, by now we had been in the Camargue for 5 or 6 days and were ready to make a move and continue our journey that was now turning north.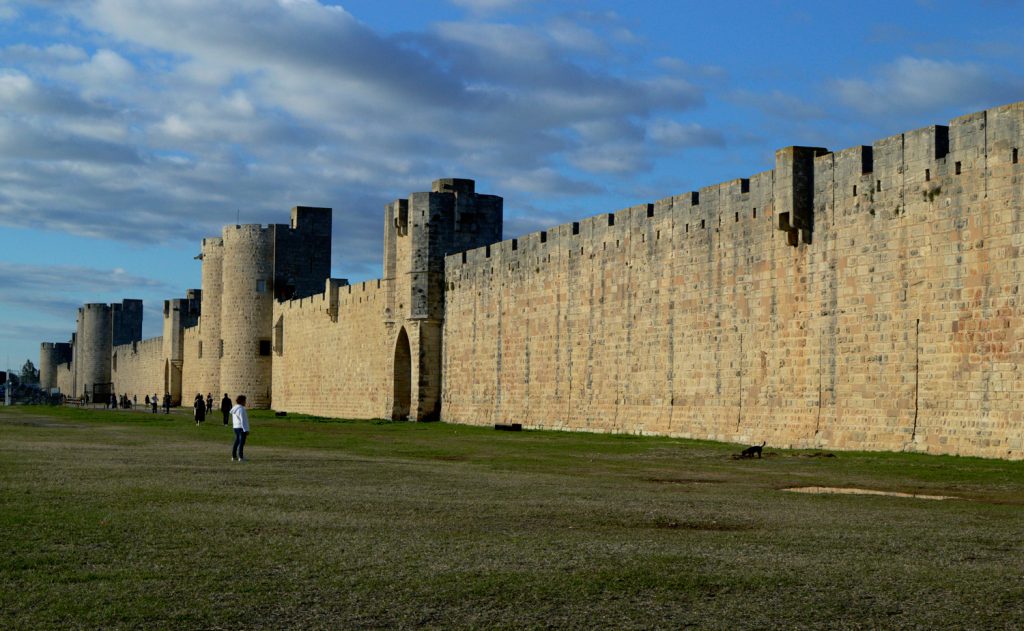 Having decided to put some miles on before stopping for the night we headed towards our chosen destination, an aire at Clermont-l'Herault around an hour north of Montpellier.  As it was getting dark we decided to use the SatNav!!  All seemed to be going well until we rounded a bend and the road dropped down into the darkness with a fork up to the right (which we were told to take). However, now it gets interesting as both roads were quite explicit in their signage that no motorhomes could proceed further due to the fact they will not fit down the roads. Bear in mind it was already very narrow and having fallen for this little ruse on a couple of occasions it was felt turning round while we could would be our best option.  After much fuss we worked out it was a good 30mins and a fair few miles to go around the way we should have come so decided to find somewhere further north. We found some free parking at Mas Lavayre just a bit further up the A75, which turned out to be literally, well almost, parking on the hard shoulder and not even worth thinking about.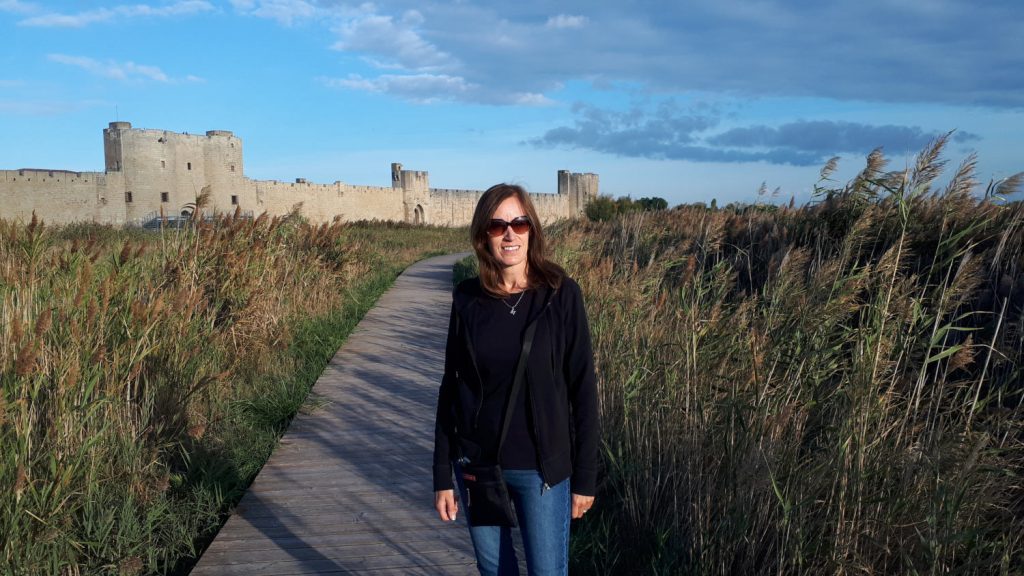 Getting tired now, we carried on, soon finding an aire at the small village of Octon 15mins away along some fairly narrow roads ending up in a car park where several motorhomes and camper vans were already parked and a group from what looked like 3 of them getting ready to go off for the night. This looked perfect so we set up for the night, during which time we noticed a man leaning against his camper van looking slightly odd and bemused so decided to keep an eye on him. It soon became apparent why he looked odd as he tried to walk to the back of his van. To say he was three sheets to the wind would be an understatement of such proportions as to be the equivalent as saying Neil Armstrong had gone for a stroll in the park. He could barely stand let alone walk which while being slightly funny was also very worrying as he looked like he was getting ready to drive off past us and that just wasn't going to end well. As it was he seemed to somehow manage to crawl into the back of his van and sleep. He was however gone in the morning when we woke up which is quite remarkable given his condition!
Anyway relaxing for the evening, we poured some wine, played a couple of games and went to bed waking in the morning to find a pretty village and surrounding hills not far from Lac du Salagou.