It was getting a bit late in the day so we looked up online and located an aire not too far away in Sasso Pisano and headed over to spend the night.  When we got there we discovered that it was next door to a thermal spring bath full of locals enjoying a hot late Sunday afternoon soak.  Next morning we packed up to leave and spotted a sign 'Fumarole' at the side of the road. We had seen it on our way in and thought it was an industrial site of some sort but decided to investigate before moving on and we were glad we did.  It turned out to be a natural geothermal site with a walking trail over the steaming rocks.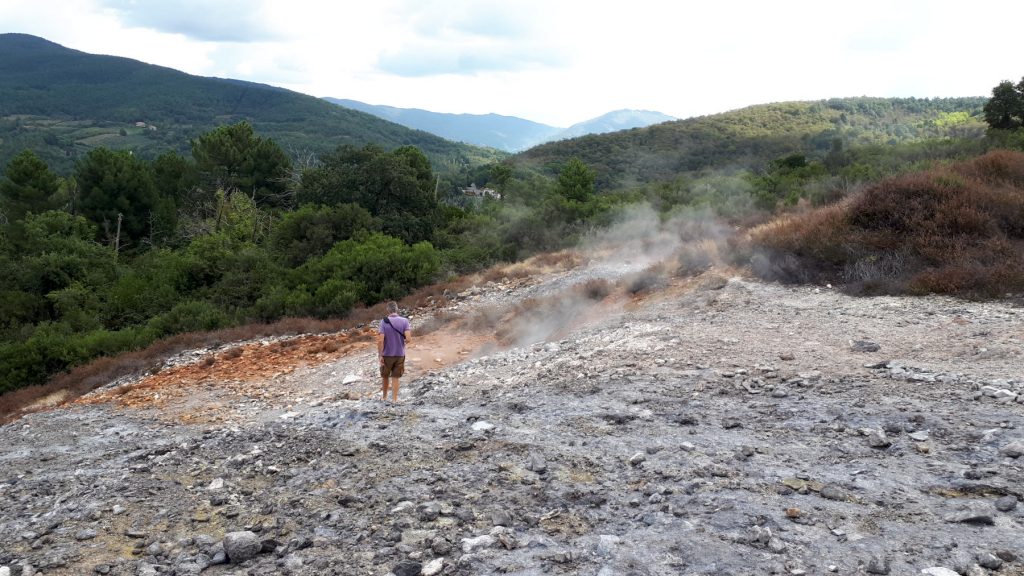 Underestimating how far we would walk and how steep and rocky it would be, we left the motorhome in the small car park at the bottom and inquisitively started climbing up the rocks in totally inappropriate flip flops.  After a certain distance muttering and moaning aboug being in the wrong shoes, we decided to carry on regardless, carefully stepping over the increasingly hot rocks, feeling the steam rise between our toes!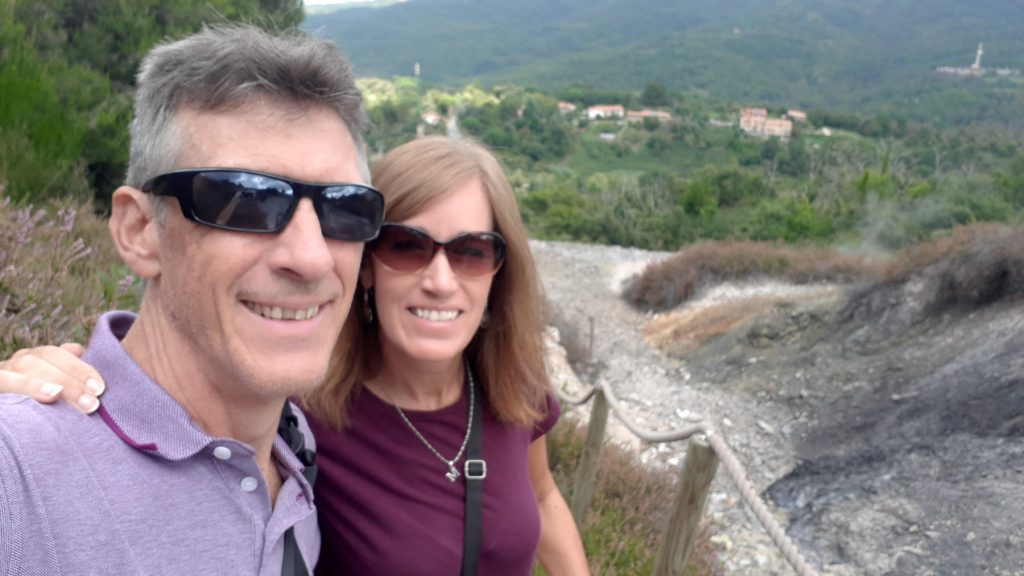 The ares is wild and rugged with chalky limestone and permeable jasper which allows the vapours to escape.  Wild foliage covers the ground in clumps of purple heather, highland bent and heath trees which are able to survive the inhospitable conditions when many others can't due to a lack of nutrients and the ground being too hot for the roots to survive.  The barks on previously red jaspers are bleached white by the acid in the vapours which reach an average temperature of 100 degrees centigrade.  The stones were so hot in places it was hard to place a hand on them.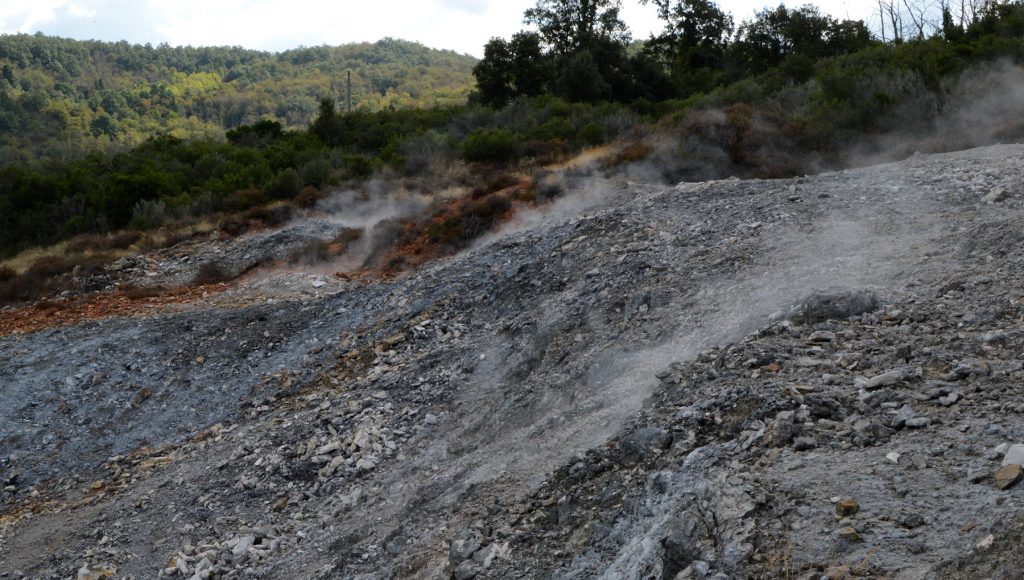 There was a distinct smell of sulphur in the air hanging in thick pockets which we hurried through to avoid.  It's a fascinating landscape and steam can be seen rising all around, some harnessed, some not.  Geothermal liquid has been utilised since 1904 and today these power plants provide nearly 30% of the entire output of electricity in Tuscany. Since the 1800s this energy has also been used to create public washouses in several villages, some of which still exist today along with the remains of an Etruscan thermal bath fed by several of the hottest thermal springs in Italy.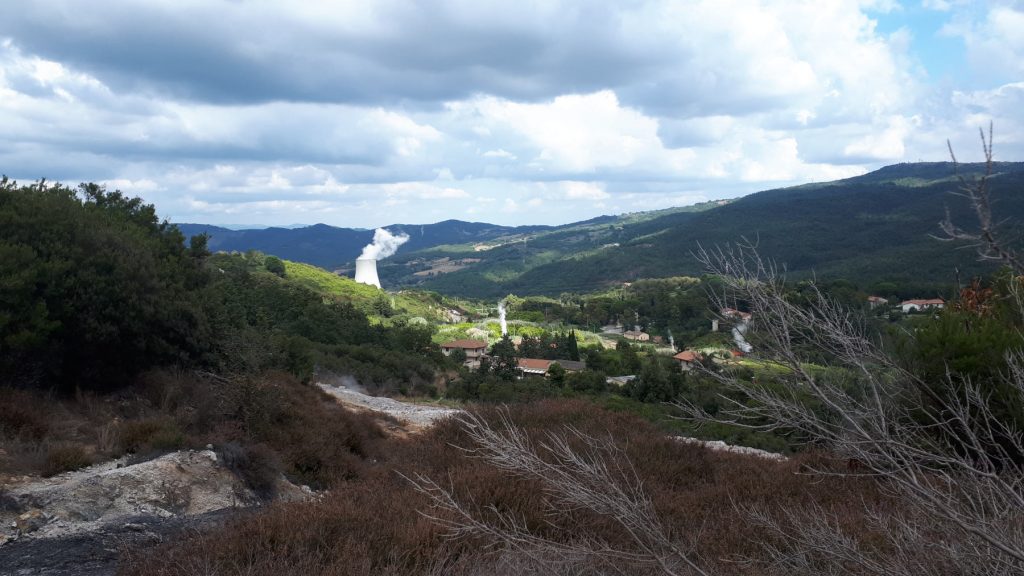 Pleased with our unexpected find, we flipped and flopped our way back down to Buzz, avoiding the deep fault lines in the earth and carried on with our intended journey …..