We were looking forward to our visit to San Gimignano and were slightly concerned when we couldn't seem to find a place to park.  Another search however and we secured a roadside spot, not exactly quite sure where we were in relation to the town.  Locking up the motorhome and setting off in what we presumed to be the right direction we soon found out when the unmistakable skyline of San Gimignano appeared in our sights ahead.  A medieval masterpiece and feast for the eyes, it's like a Canary Wharf from the middle ages with towering buildings rising up out of the hilltop like giant stalagnites.  Perched at 334m above sea level it is clear to see why this site has been listed by UNESCO world heritage – it is simply unique.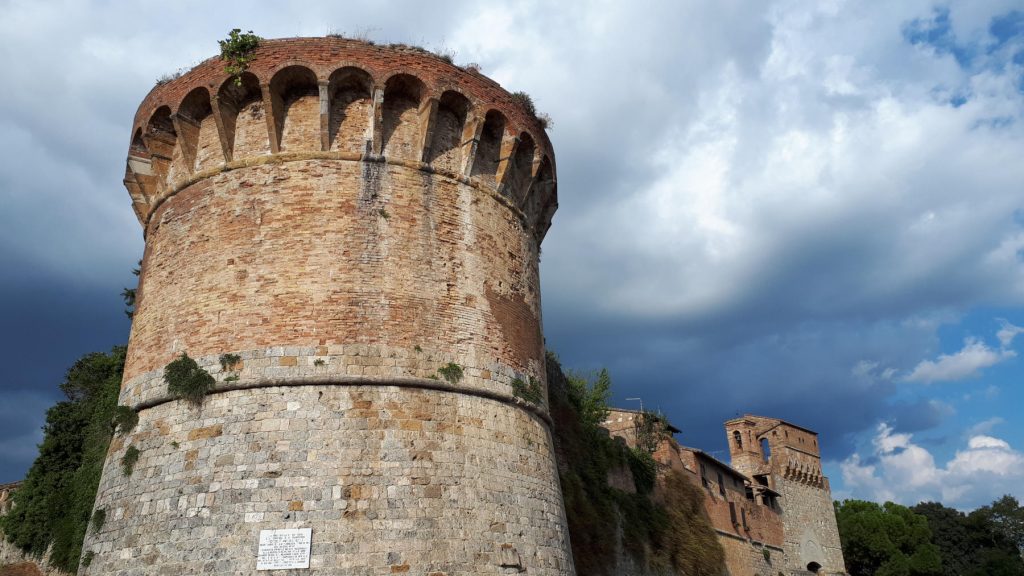 Also known as 'the city of the beautiful towers' San Gimi as we like to call it was originally home to 72 towers, but now only 13 remain standing.  Dating from the 13th century, these windowless, tall towers were built as both symbols of wealth and as private fortresses by noble families.  With walls around 2m thick they provided cool havens in summer and retained heat in winter.   The lower floors were used as workshops, the 1st floor for bedrooms and the upper floor would house the kitchen and therefore the fire, allowing escape below if necessary.  They are so tall we could barely fit them in a photograph once on the streets below.  The 51m high Rognosa clock tower (used as a prison until the 14th century) loomed overhead and we were tempted to climb the tallest tower, the Torre Grossa, for the view but having climbed quite a few towers of late we decided not to.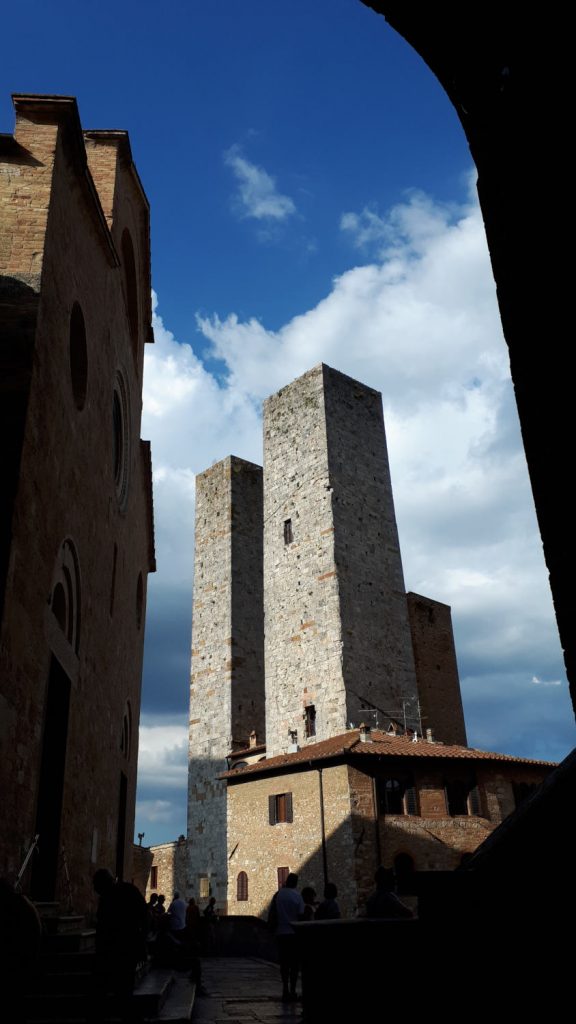 In the centre of the town is the large, triangular shaped Piazza della Cisterna, a popular meeting spot and sociable place to sit and chat.  In the centre is an ancient stone well, full of coins with wishes attached.  The streets are bustling with activity and lined with vendors selling traditional wares such as wild boar sausages, hand crafted leather goods, painted porcelain and local wines.
There is also a museum of torture (actually there appeared to be at least 3), which looked very interesting but we visited one in Granada last year and the memories of that are still keeping us going so we gave it a miss!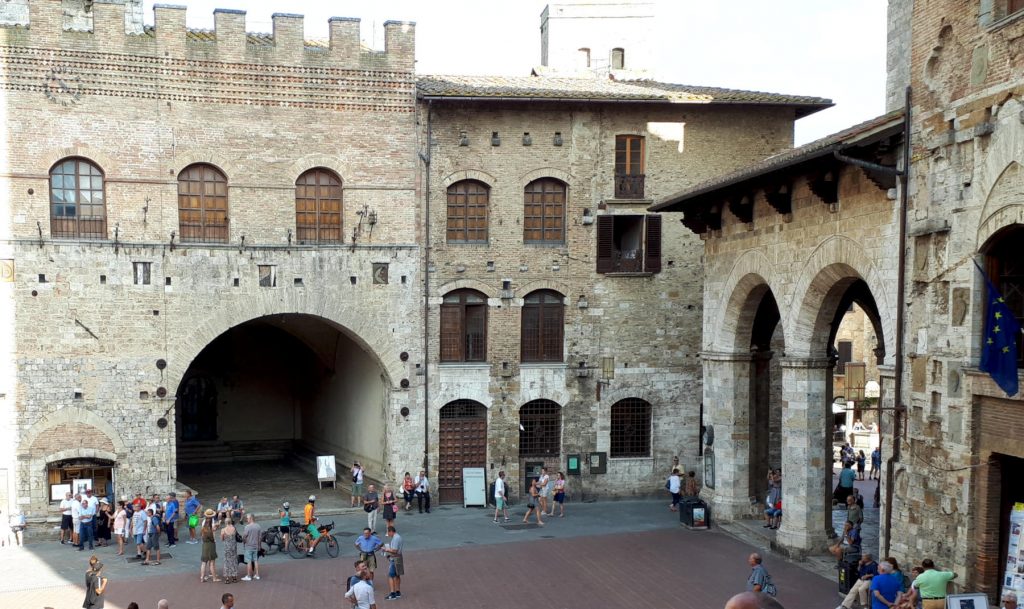 The area around San Gimignano is a highly productive one with not only delicate floral local wine but also gentle, fruity olive oil and organic saffron produced.   Other local delicacies includes Tuscan proscuitto, salami and wild boar products along with tasty pecorino cheeses and delicious strawberry-tree honey.  The surrounding landscape is dotted with protected European Hackberry and ancient yew trees, centuries old olive trees and sloping vineyards just adding to its wide ranging appeal.  Many of the medieval towns and villages in Tuscany have very similar characteristics so if you're looking for a something a bit different San Gimi should fit the bill nicely.