Driving from France to Italy I was slightly nervous, just because you don't know what to expect but it was fine. Mostly, I must admit having not been in Italy more than 10 minutes and looking in my offside rear view mirror to see a whole stream of cars queuing up to get past the slow moving motorhome all pushing in coming from the back in their efforts, they seemed to be pulling out of everywhere. Luckily they all got past and calm was restored, the rest of the drive to our destination Susa went without incident and in fact we were treated to a cycling road race having been pulled in to let them pass.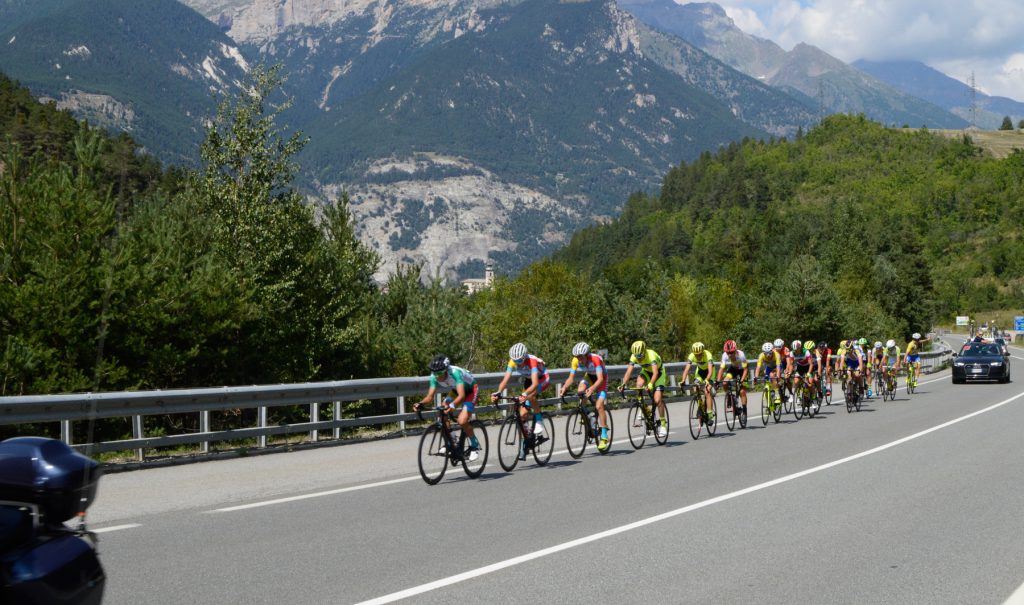 Arriving in Susa we had two aires to choose from and chose the free one which seemed to make sense so we plugged the co-ordinates into the sat nav and set off through Susa on a magical mystery trip up into the mountains. After a few very slim roads and bridges she (Sassy the Sat Nav) announces "you have arrived at your destination" "Err No", "Err yes" as we looked around we noticed a small overgrown entrance to a small overgrown drive way up a small overgrown slope (which to be fair Sherpa Tensing would have been happy to get up) with 4 overgrown terraces barely big enough for a mini to squeeze onto (we were so shocked we forgot to take a photo). Suffice to say we rejected the offer, just about managed to turn around and head back the way we came wondering if all the aires in Italy were going to be of a similar standard. Luckily it wasn't and the other one was 1000% better, in fact by the end of the night there were 20 to 25 motorhomes parked in the aire which was for 8. It was adjacent to a large car park and it was Sunday and quiet.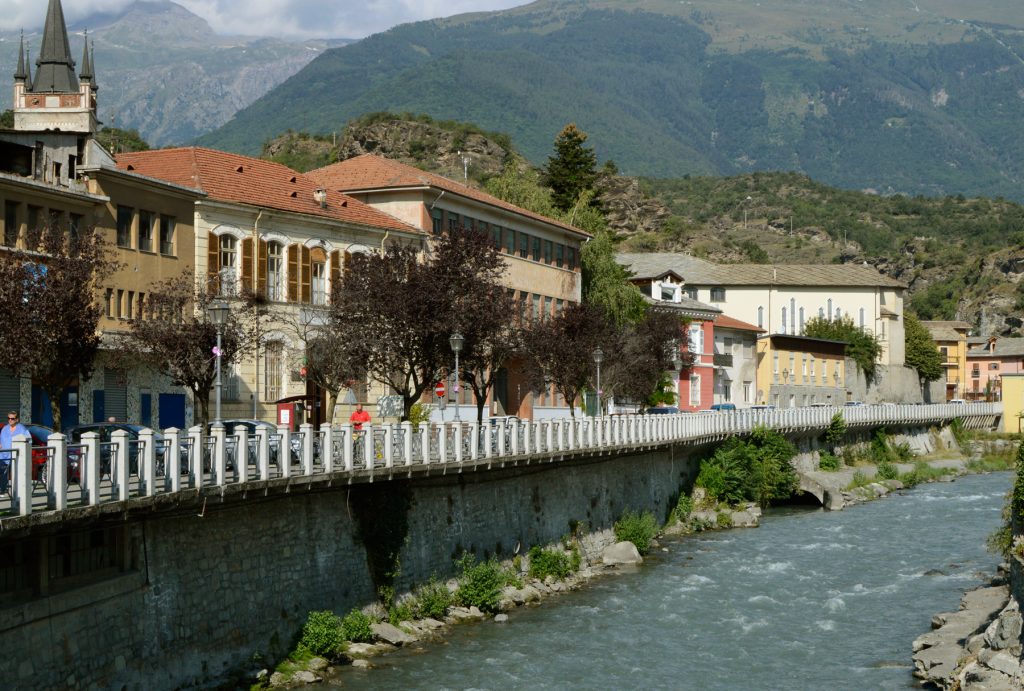 Having got ourselves parked and settled we went for a short stroll around the town to get our bearings and have a well deserved cold drink of some sort, our first impressions as we sat at our table outside the café/bar at our first town over the border were positive. The town was fairly quiet but not dead like some towns we have been in on a Sunday, there were even a few shops open!  Susa sits in a valley with the River Dora Riparia flowing through with mountains on both sides. Sitting next to the river with a beer we both felt we are going to like Italy, somewhere that both of us have only visited fleetingly.
Monday saw us heading for the Tourist information office  – at this point we should say that we nearly always make the TI our first port of call (if there is one) as they are usually very helpful and multi-lingual and it helps to at least have a local area or town map.  This one didn't disappoint,  so armed with maps and all the information we needed set off to walk arund the town and it's many landmarks. Susa is a small town but has a lot of interesting sites to visit dating back to 13BC and the Arch of Augustus erected to celebrate the alliance between Octavian Augustus Caesar the first Roman emperor and Cotius the king of the Celts.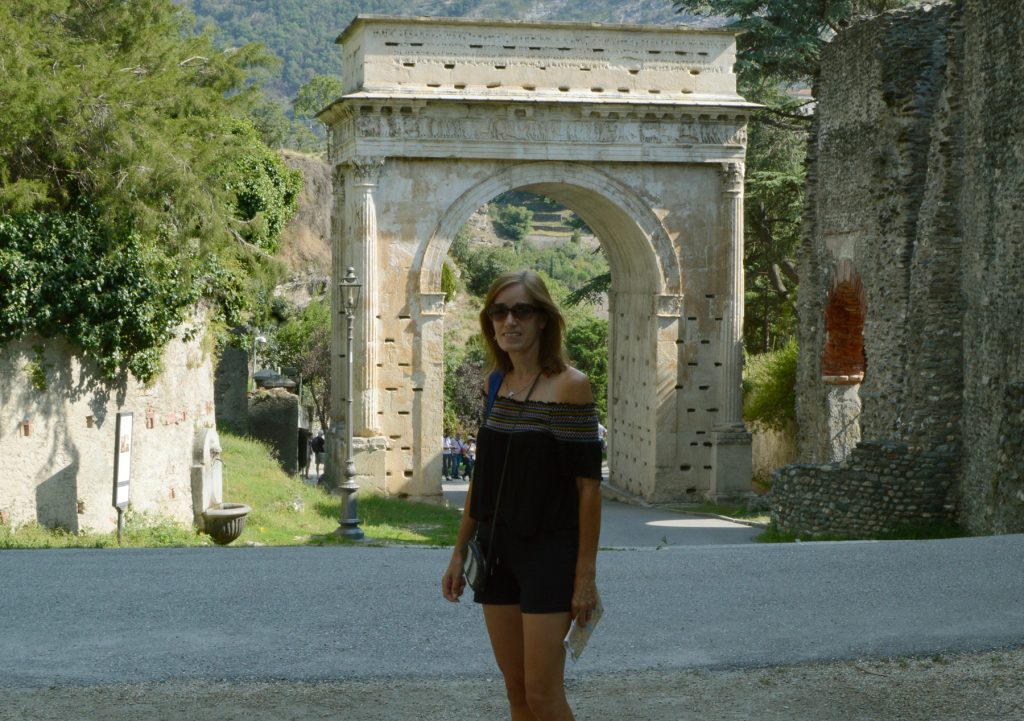 One of the most impressive features was the Porta Savoia (Savoy Gate) built in the III and IV centuries and modified over time to what it is now an impressive arched gateway leading into the old medieval part of town. There is also a well preserved, although small, Roman Amphitheatre only discovered in the last century. There are also the remains of a Roman aqueduct, several old churches and a castello (castle).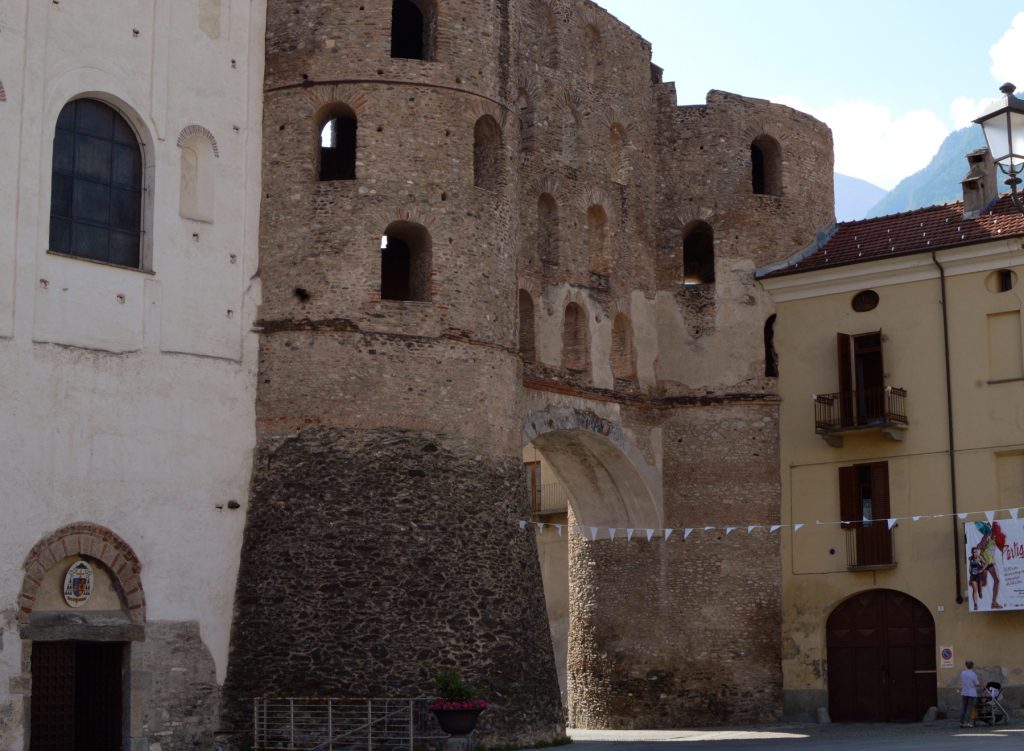 After a long hot walk around the trail we felt it was time for our first Italian coffee and Cannoli filled with chocolate cream. If we told you it was horrible you wouldn't believe us so we won't because it wasn't and what's more we even got change from 5 euros which after France, which is quite expensive, was a pleasant surprise. So far it seems Italy is definitely cheaper than France for most things except fuel.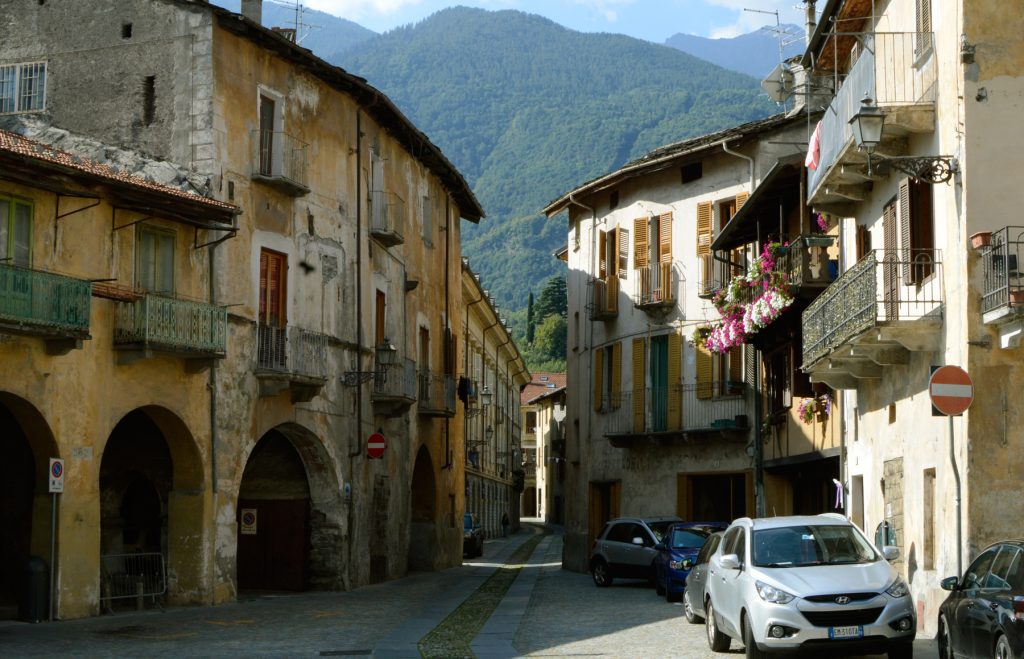 A leisurely stroll around the shops and an early evening beer rounded off what had been a good first day and first impression of Italy.  Once back at Buzz we enjoyed a cup of tea and set about making dinner interspersed with helping out the local police (not at the station and nothing serious!) lending them our circuit tester as they were having a problem trying to get some electric hook ups working  – all very low key and jovial and although we could still not speak Italian we felt competent for the first time since arriving!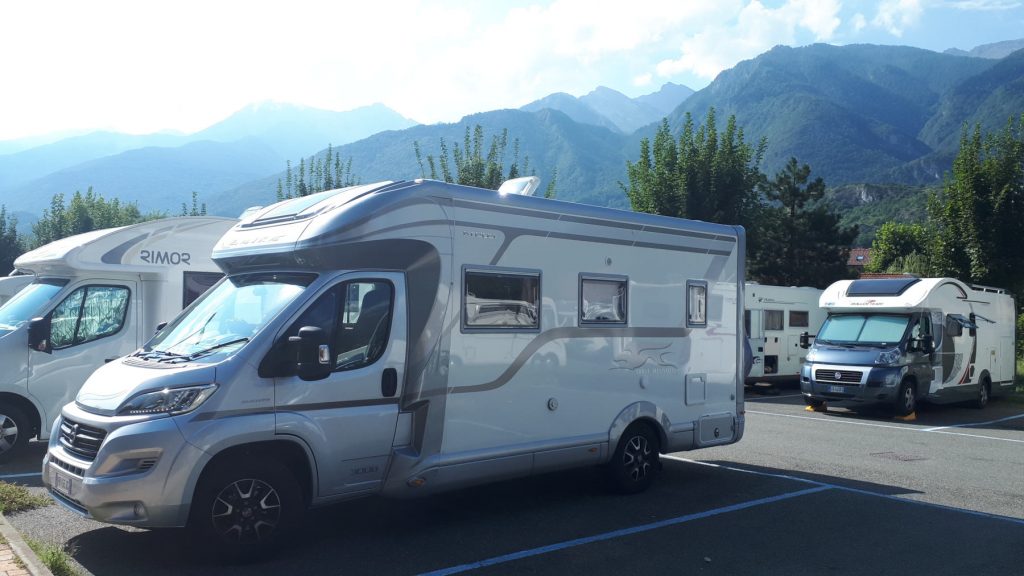 Tuesday saw us planning on heading towards Avigliana but not before a visit to the regular Tuesday market and some of the best fruit and vegetables we have seen including huge peaches, peppers, aubergines, melons and mountains of the best tasting freshest tomatoes. You name it, it was there cheap to boot and we indulged in buying fresh Basil, Mozzarella and Tomatoes for lunch. Susa was and is a really nice stopover town so if your passing through do stop and enjoy it – you won't be disappointed.