From Tarifa we pointed Buzz in the direction out along the coast towards Bolonia and the Roman ruins of Baelo Claudia. As we drove down towards Bolonia we were treated to the spectacle of a large tornado spinning away out in the Atlantic just off shore, which seemed to go on for ages. At one point we could clearly see the water being drawn up and thrown out before it eventually collapsed. After the excitement we headed straight to Baelo Claudia, with plenty of free parking and a small museum on site as well as the ruins of the city.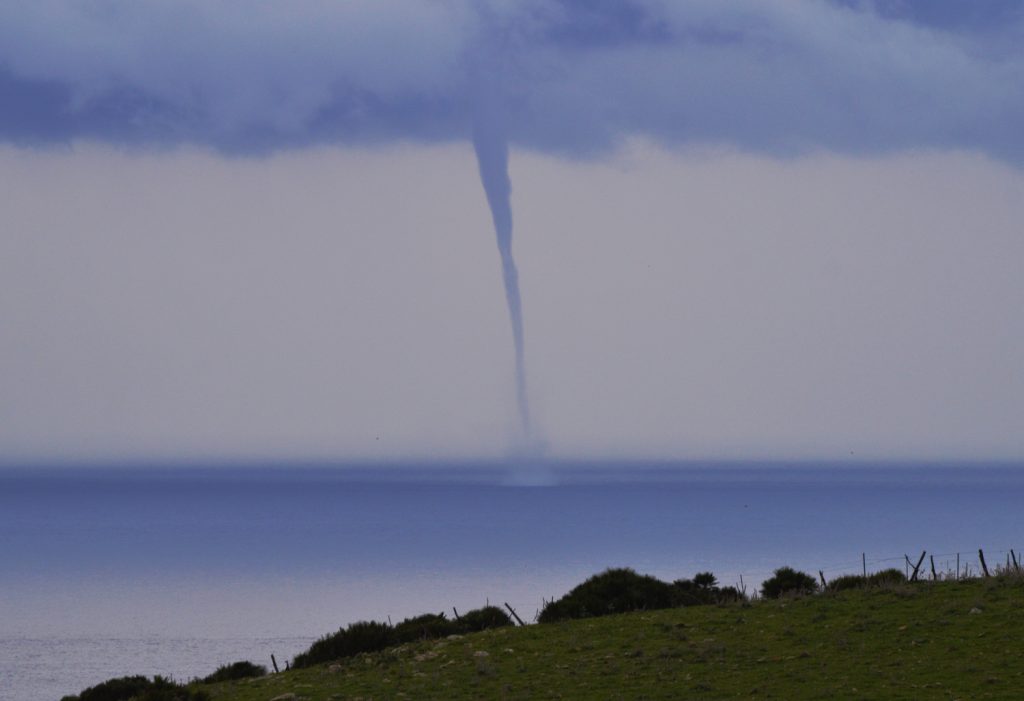 Baelo Claudia was occupied for well over 300 years before suffering an eathquake in the 3rd century AD before eventually being abandoned sometime in the 7th century. Excavation of the city began in 1917 from when Baelo started to give up its secrets. Exposing a once prosperous city built in typical Roman fashion. The ruins are free to visit for EU citizens so if visiting make sure you have your driving license or passports with you. The ruins are spread over a large area and although some restoration has taken place they appear to be generally untouched. Some of the more interesting aspects are the old salting works where fish particularly Tuna was cleaned, salted and preserved to be shipped around the Roman Empire, in fact it was these works that made the city prosperous. There is also a well preserved amphitheatre and although the site is fairly extensive there is far more not yet investigated than has already been done.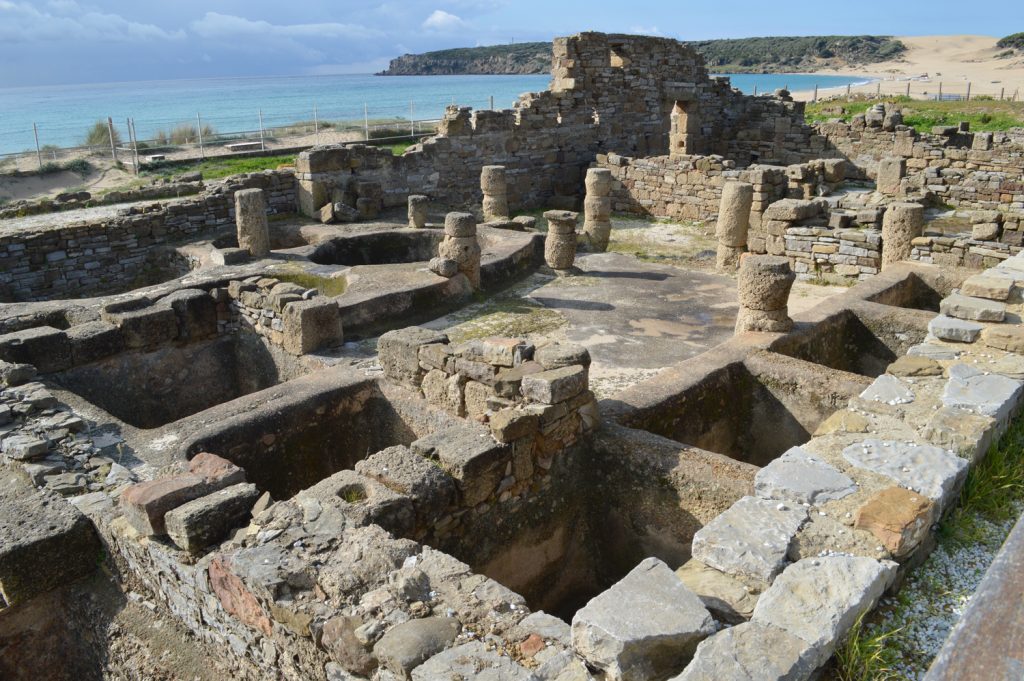 One of the great things about Baelo Claudia is the sighting of the city overlooking the sea with Africa clearly visible in the distance. They have also been able to expose some of the living area, the baths and part of an aqueduct, 1 of 3 which fed the city with fresh water. We spent a good couple of hours walking around the ruins before going back to Buzz for our lunch and next hop of the day to the natural park near Barbate where we intended to spend the night.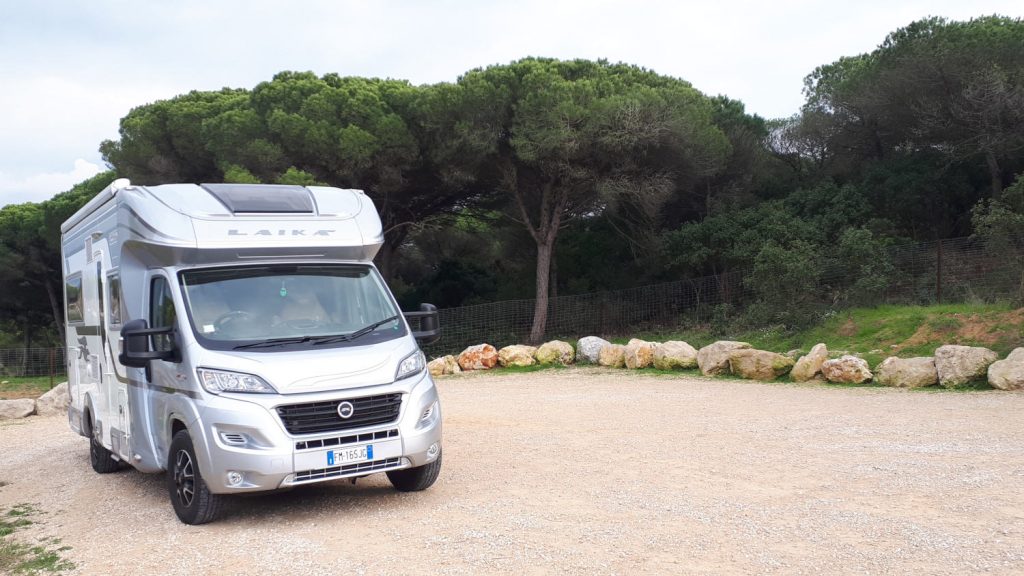 A short drive up the coast brings you to Barbate and the start of the Parque Natural de la Brena y Marismas del Barbate a small marine and coastal park stretching from Barbate to Cabo Trafalgar, a little spit of land and home to a lighthouse off which the battle of Trafalgar took place. We headed straight through Barbate and on towards Cabo Trafalgar looking for a suitable parking place to stop for a walk. It wasn't long before we came upon a small walkers' car park with a couple of cars in. Pulling in we decided it was perfect for our afternoon walk through the woods and along the coast. We found plenty of information boards and well marked trails to follow, we headed off towards the coastal path and cliffs. Stopping in the sun to look out to sea where the great sea battle would have been clearly visible over 200 years ago. The woods were very peaceful and full of Stone Pine trees with their lovely canopies and although we didn't see too many of the birds they made their presence known with their constant twittering and singing.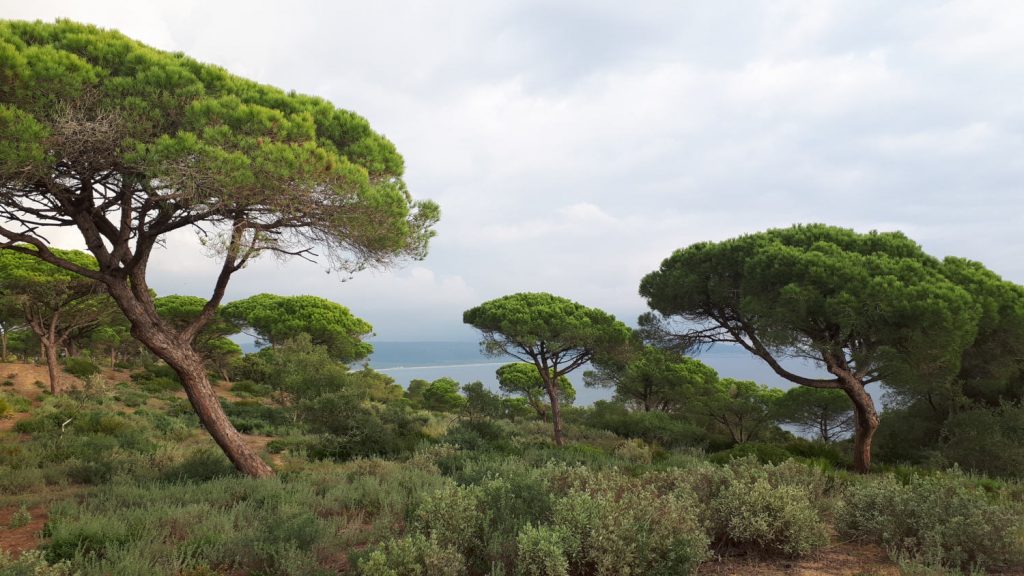 We spent a peaceful relaxed couple of hours walking, passed by occasional walkers and the odd mountain biker enjoying the sandy terrain. Getting back to Buzz we turned to thoughts of where to spend the night. There is a paid aire in the port in Barbate but that didn't appeal. In the end we decided to stay put as it was getting dark and peaceful enough and next to a very quiet road.  There was some evidence that several cars had in the past had windows smashed and obviously robbed while their owners were out walking, so if parking there during the day caution should be exercised. Being dark and just us we felt perfectly safe not expecting any robbers to be lurking around in a walking area on a cold January night, so we got Buzz sorted and cooked dinner for what turned out to be a nice quiet night.