Imagine an out of town shopping centre, packed full of stores, leading out left and right offering every imaginable fashion item you could want.  Well Eataly is like that but just for food!  And wine!  How amazing is that?  Fit to bursting with the best of Italian gastronomy and traditional foodstuffs Eataly is a foodie paradise.  Not only can you buy the food and eat it at one of the dozens of restaurants inside, you can also watch it being made.  If you think you might visit and walk out empty handed I can warn you now, you are wrong.  Take a shopping bag and be prepared to fill it because if you have any interest in food at all it will be laden with goodies within an hour!  Open from 10am until midnight every day with free entry this is one place we didn't have to miss out on.   Arriving at 3.30 in the afternoon the vast car park was actually quite empty. Being after lunch but before dinner it was probably the quietest time of day but come evening it is sure to be buzzing and jam packed with hungry shoppers and diners.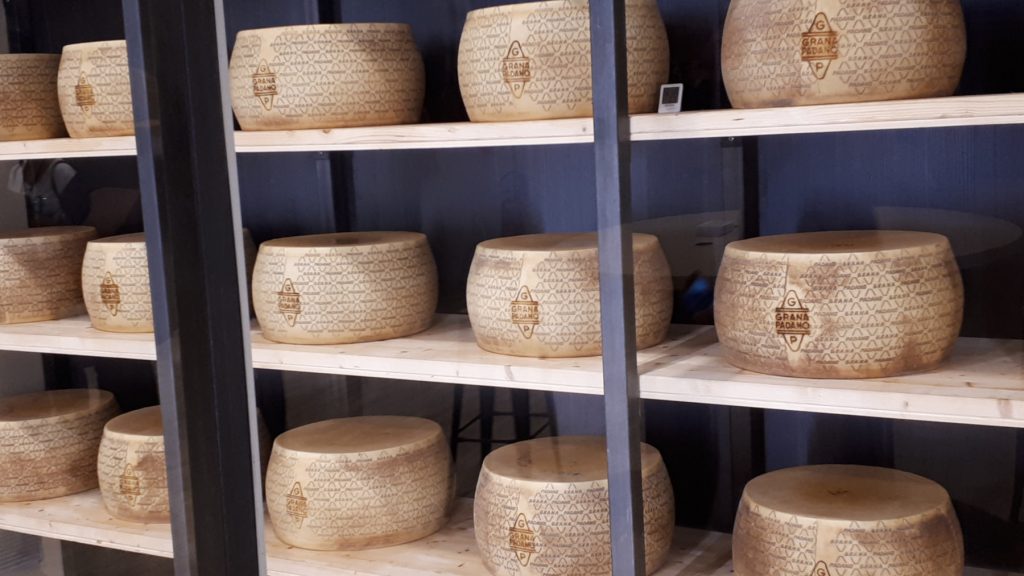 Italy is such a powerhouse when it comes to beautiful, home-produced food, known and loved the world over, with a wide range of Protected Designation of Origin products  – a certification which guarantees for example origin and production method giving us all an assurance of quality, flavour and authenticity.  From cheeses, vinegars and olive oil to prosciutto and wine, these designations and protections are hugely important to protect the traditional Italian production methods and cuisine.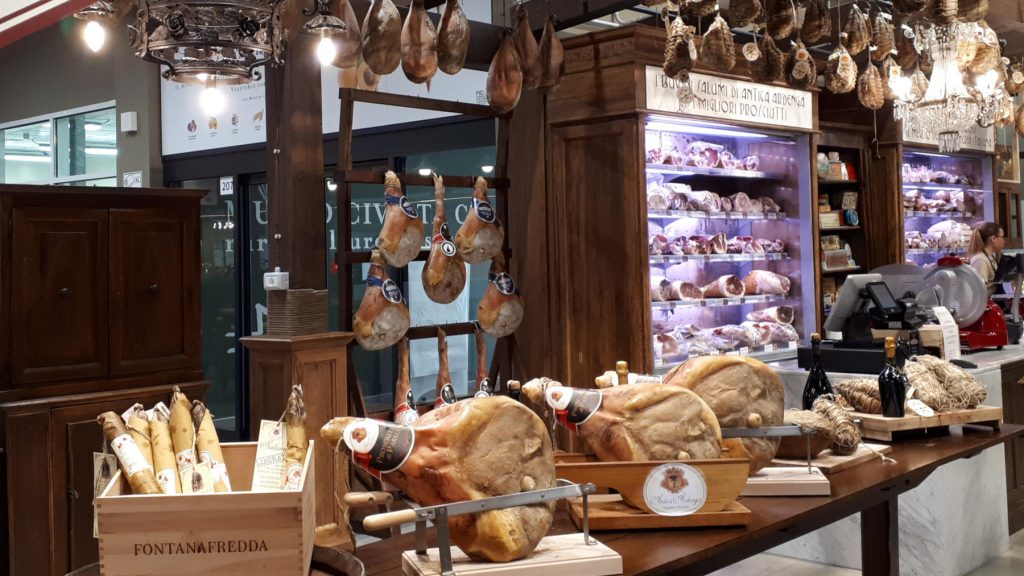 Production of goods is ongoing and you can watch from behind huge glass panels as Grana Padano cheese is made, local craft beer brewed, fresh pasta shaped and traditional Panettone baked.   We were introduced to the different types of rice grown in Italy and the specific uses for each one, learning about the properties of each and how best to enjoy them.   Dried pasta was also on offer in an abundance of shapes, colours, sizes and flavours from squid ink tagliatelle to spinach and ricotta tortellini.  Needless to say it was barely an hour before we succumbed to a cup of coffee and fresh pastry to quench our thirst and sate our growing appetites before we continued.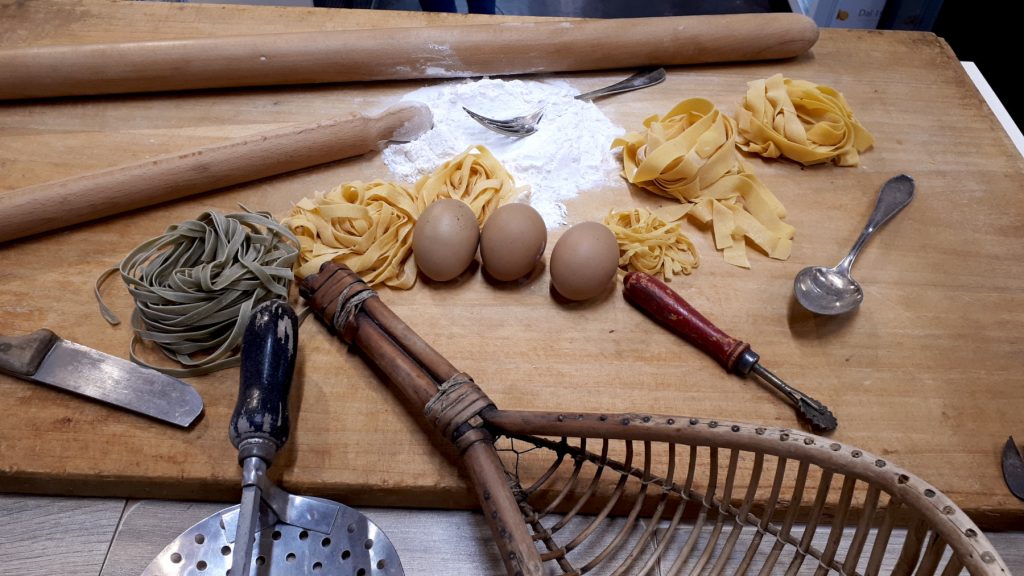 Wine is big business in Italy with numerous wine growing regions including Chianti, Soave, Barolo, Lambrusco and Prosecco to name but a few, with one bar offering 100 different wines by the glass from between 3.50 and 8 euros. Gins, grappas, spirits and liqueurs were also in abundance at the cocktail bar with some interesting names and bottles on offer.
You can also book short courses here from wine, beer and vinegar tasting to hands-on cooking classes.  Brush up your pasta making skills, learn to cook rice to perfection or make panettone cake – the choice is almost as endless as the place itself.  You can even discover the art of creating sugared almond bouquets, a treat enjoyed by the ancient Romans and popular in Italy since the 15th century (well perhaps not the bouquet part), and the delicious way to make the smoothiest, creamiest gelato.  We found out that Italy was the birthplace of licorice sweets, with the first industrial site for root juice extraction being discovered in Calabria in 1731.  It doesn't stop there though as there is also plenty of outdoor space with bee hives, vineyards and fresh produce growing and it is all there to be explored and enjoyed.
Eataly may not be the most authentic venue for enjoying the delicious produce that is Italian cuisine, but it is certainly a unique place that's worth a couple of hours of anyone's time and if you've got a good appetite you'll be there even longer!