Our first stopover, we had decided, would be in the medieval town of Laon, the capital city of the Aisne department in Hauts-de-France.  It was a bit of a 'pin the tail on the donkey' kind of decision as to where to spend our first night but it looked very interesting, not too far from Calais and a pleasantly picturesque spot to spend some time.  We found the 'Aire' (overnight motorhome parking facility) in the 'All The Aires' book and were slightly concerned that we would be too late to claim a spot due to our unexpectedly late arrival. We needn't have worried though – when we got there we were completely alone and the setting was even better than we had expected. We promptly parked up, put the kettle on and sat back feeling relieved and pleased that we had got ourselves a nice place for the night.  Later on we were joined by two more Italian vans and a couple of others.
Laon is a Town of Art and History and turned out to be an unexpectedly pretty place.  On the winding drive up to the top of the 'Medieval City' we were greeted by a beautifully planted garden and the historic 'Arden Gate' formerly the entrance to the Royal Palace. The Aire was a short drive further, alongside the old city wall, with far reaching views over the valley.   The town has seven kilometres of ramparts running alongside it and contains an incredible eighty plus listed or classified historical monuments.  That's packing a punch for a small town!   Although crumbling and tired in parts, it has a certain charm. Grey stone buildings nestle together along narrow, cobbled streets, fighting for space, brightened up by leafy trees, flowering window boxes and cheerfully painted window shutters.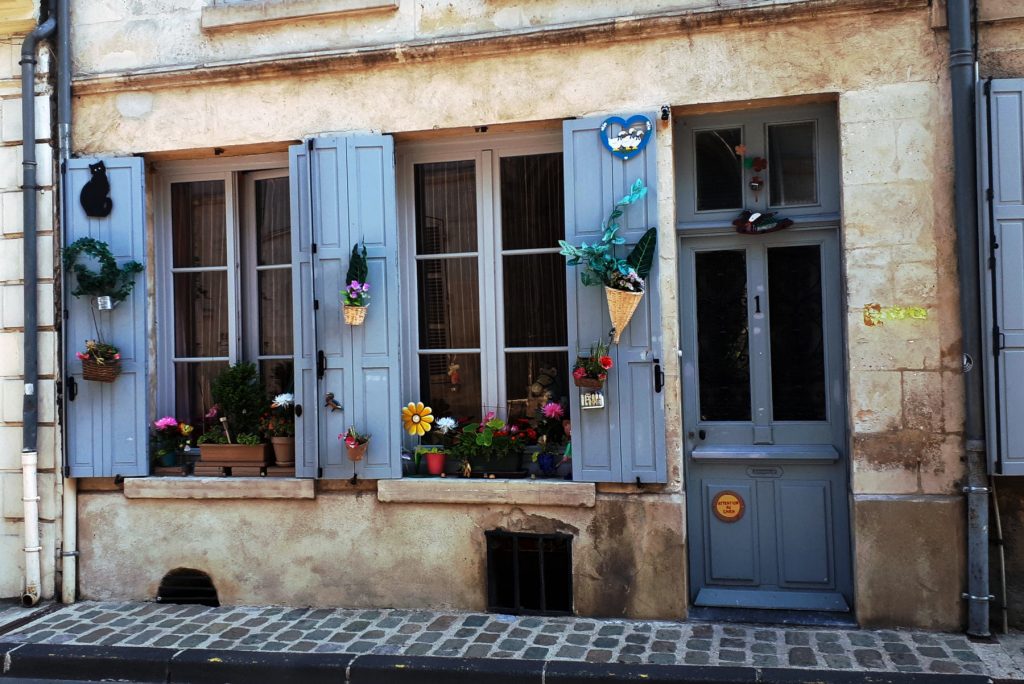 Little did we realise at that time that we had pitched up in the perfect position to enjoy a spectacular firework display to celebrate Bastille Day.  Every day on the 14th of July France celebrates its national day to commemorate the 'Storming of the Bastille' in 1789 marking the start of French Revolution and eventual downfall of the Monarchy.  Towns and cities all over the country mark the day with military parades, concerts and special events – a fine way to begin our foray into France!  Being a national day it's also a bank holiday so many shops, businesses and supermarkets are closed. Luckily as it was our first day we were well stocked with food and everything we needed already.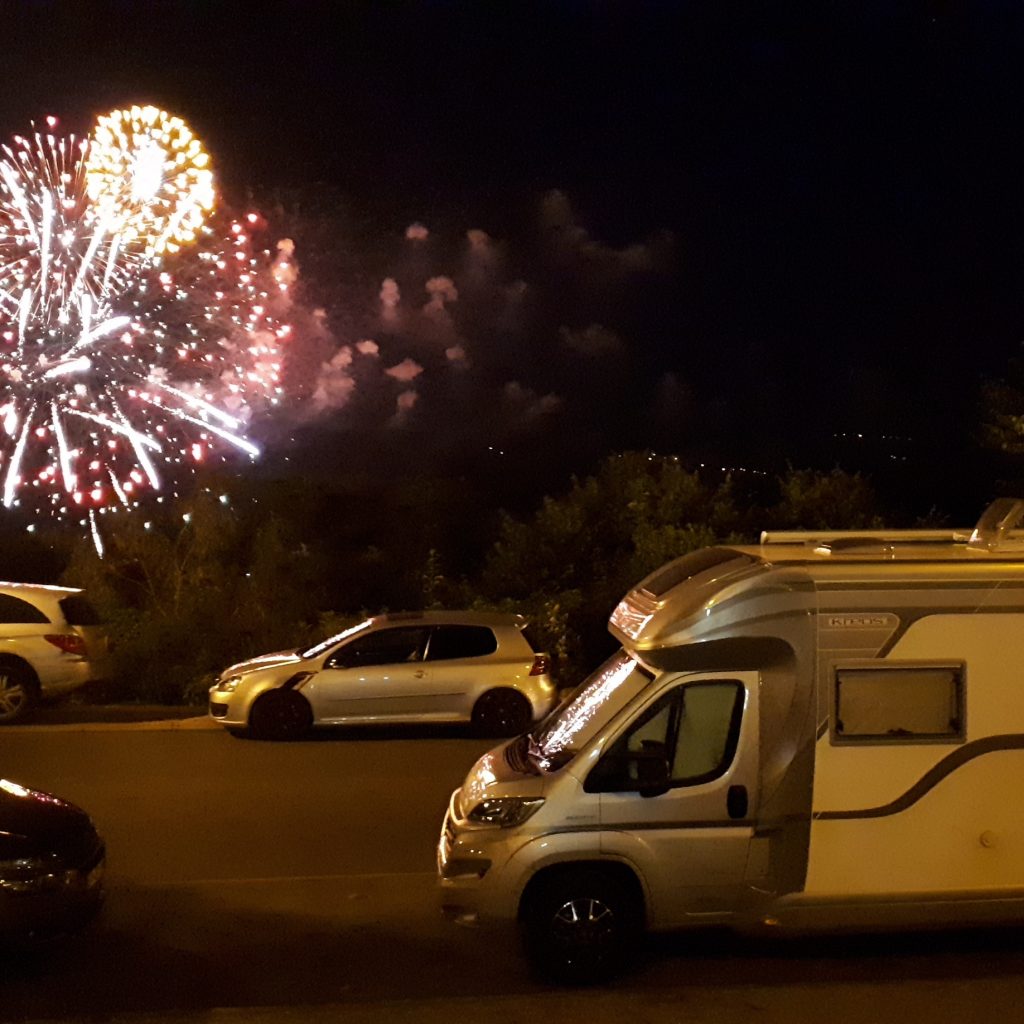 After a very peaceful night we explored the town some more, sat in a cafe drinking a 'grand creme' and had a picnic lunch in the park and decided it was time to move on.  Soisson was our next port of call and it was just a short 40 minute drive away. The French roads so far have been very motorhome friendly and this journey was no different. This time our chosen Aire was by the river with a short walk into town. It was a bit uneven so it was time to get out the Fiamma levelling chocks for the first time to make sure we wouldn't be sleeping with our heads downhill! Julian drove onto the chocks like a pro with no problem at all which was great for us but a bit disappointing for the group of moored up boat owners who turned their chairs around specially thinking they were in for a bit of entertainment!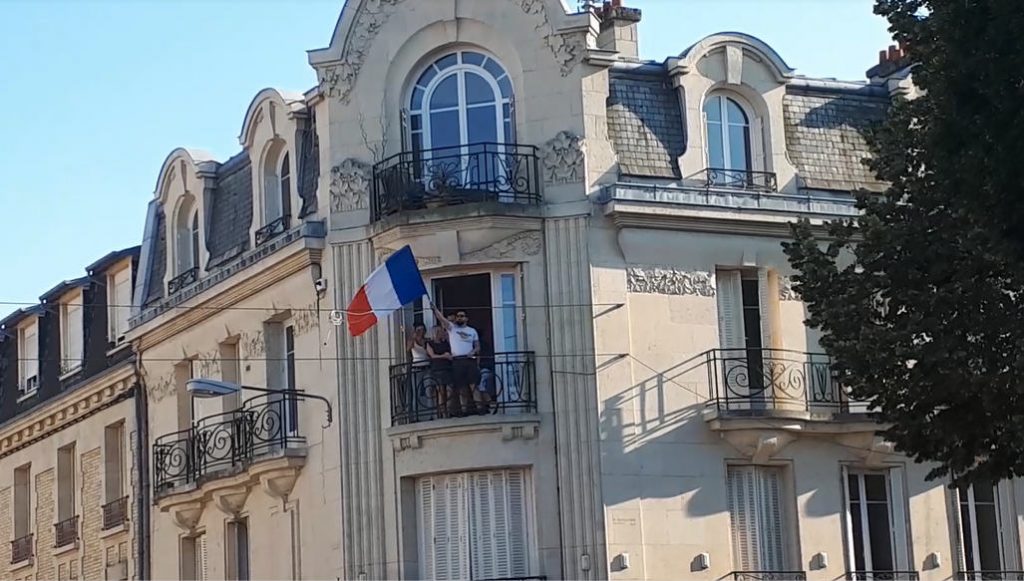 Being in France on world cup night with France in the final we decided that seeing as we couldn't beat them we should join them. It turned out to be a crazy evening spent with a bar full of fervent fans who blew the roof off every time France scored, followed by absolute mayhem in the streets as the fans flooded out with flags, streamers and firecrackers. The celebration went on for hours with cars driving along the streets tooting horns, lights flashing, flags waving and sharing their joy with anyone and everyone. We half thought back to our peaceful spot in Laon as we got into bed and tried to sleep amidst the mayhem, but it was all good fun and a great thing to experience.