A city of surprising architecture, food, performance cars and Opera singers, as the birth place of the late great Luciano Pavarotti,  Modena also sits at the heart of the Parmigiano Reggiano, Prosciutto and Lambrusco producing areas in Emilia Romagna.
However Modena is famous for another product, which gram for gram can be more expensive than a new Ferrari and it certainly takes a lot longer to produce than a Ferrari in fact nearly 25 years longer. What is it you may well ask?  Balsamic Vinegar, that is Aceto Balsamico Tradizionale di Modena DOP (PDO Protected Designation Origin), the very best of which takes 25 years and more of careful fermentation to reach the perfect blend of flavour and aroma, of sweetness and acidity and can be called Extravecchio. Bottled in a specially designed 100ml bottle the best of these prized gems sell for well over 100euro a bottle.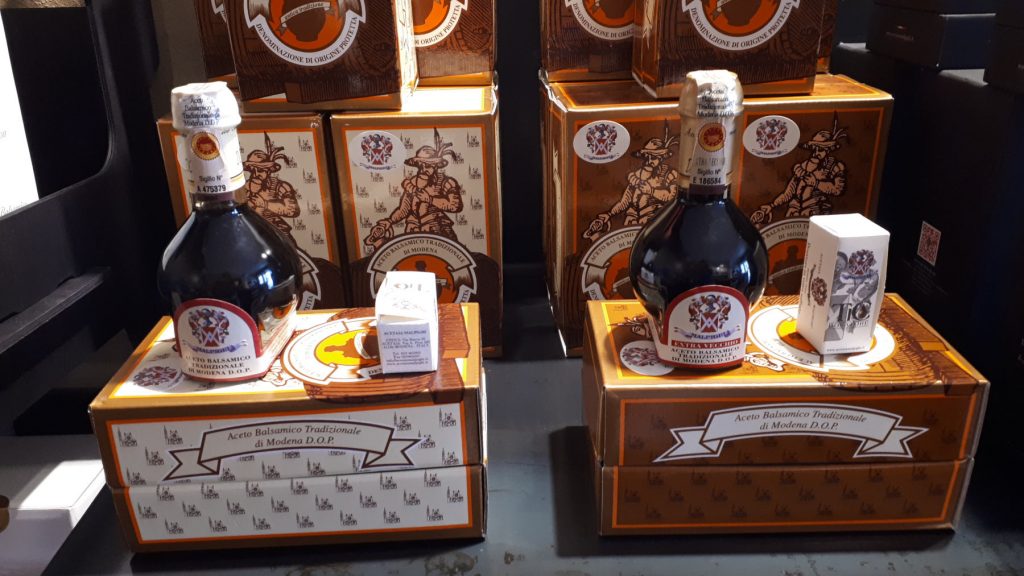 With this in mind it should come as no surprise when I say our first port of call in Modena was to a traditional Balsamic producer "Acetaia Malpighi" who have been producing vinegar since 1850 and I have to report it was both interesting and eye opening as to just how long it takes to produce Traditional genuine Balsamic Vinegar. Five barrels from large to small are used in its production with each barrel being topped with vinegar from the next as it evaporates.
Having had the process explained and demonstrated we were invited to taste a range of vinegars culminating in the extravecchio, a precious drop of thick, dark, syrupy, sweet and sour tasting heaven, it is quite amazing how complex and flavoursome it is. Sadly the price to buy the best is beyond our motorhoming budget but we did splash out 19euro (never spent so much on a bottle of vinegar) on an 8year aged white Balsamic dressing (condiment), which is sweet and delicious, so much so you could easily just drink it!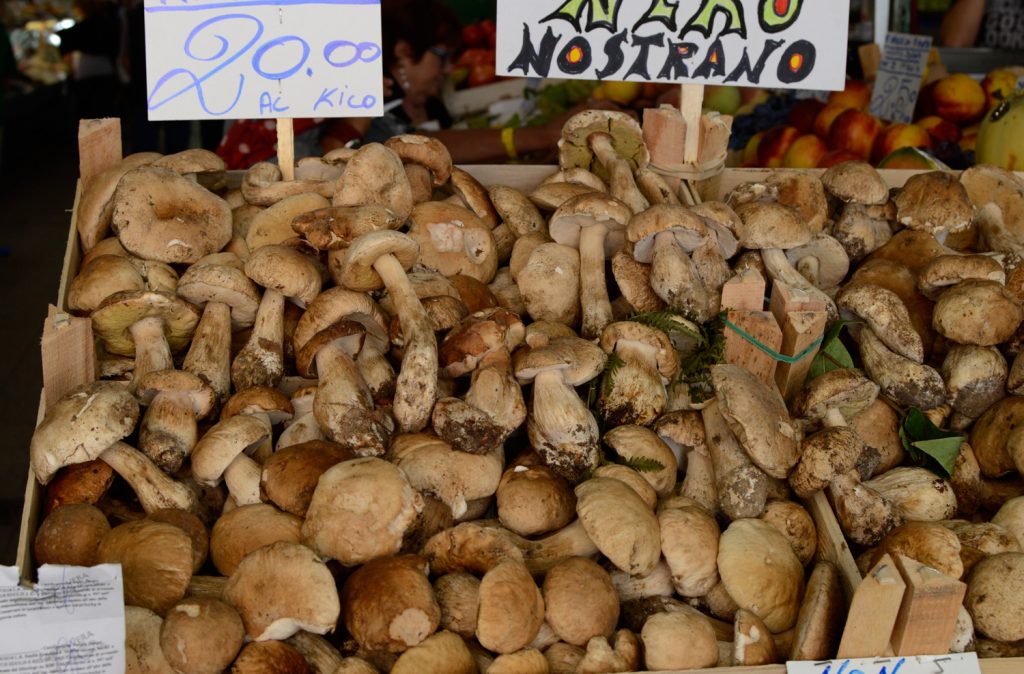 After leaving the vinegar showroom, we walked around the city taking in the sights and sounds before heading to the covered market "Mercato Albinelli" which was a real treat. This lovely old building houses what we both agreed was the best food market we had visited so far. It wasn't the biggest by any stretch of the imagination but the range and quality of fresh and typical local produce was exceptional.   Fresh fruit and vegetables, meat and local sausage, cheese, fresh pastries and baked foods as well as vinegars, wines and fresh salads and all at good prices. Obviously we didn't leave empty handed and emerged laden down with fresh figs, a selection of vegetables and a large hunk of 18mth aged Parmigiano.  Somehow two little sweet rice pudding cakes also made their way into our clutches but they didn't last long and we devoured them the moment we got out the door. They were absolutely sweet, sticky and delicious and neither of us had seen cakes like them before.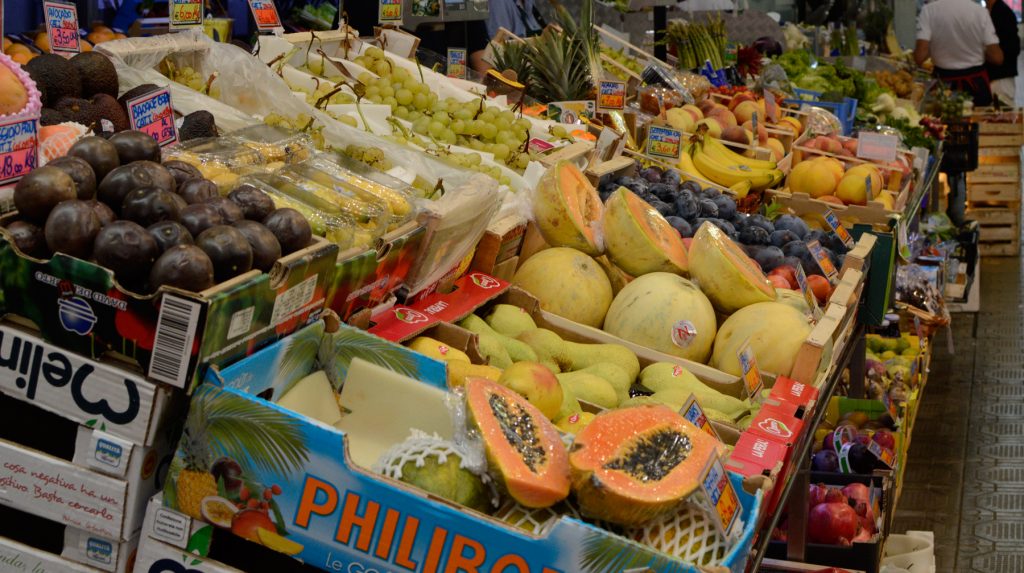 After all that food it was time to just sit with a coffee and take a few minutes watching the world go by. Continuing our visit to Modena took us through it's lovely streets and piazzas.  The city hosts several important UNESCO world heritage sites too including the Piazza Grande, Torre Ghirlandina and the old Duomo which has subsided in one corner and sits there happily at a jaunty angle.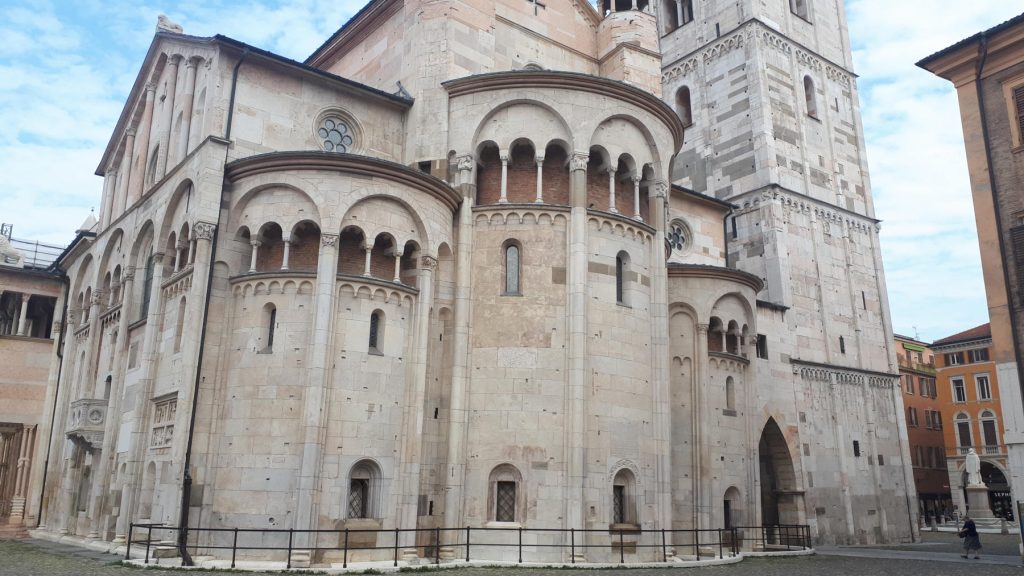 Other interesting sites are the Enzo Ferrari museum and is the beating heart of Ferrari but they are just a part of the sports/super car industry with Bugatti, Lamborghini, Pagani, Maserati as well as Ducati for motorbikes all manufactured in or near Modena so it's not surprising it is a petrol head's heaven. Casa museo Luciano Pavarotti sits at the opposite ends of the spectrum. With numerous food and wine tours, and all the motor museums it is impossible to be bored here, although many of the food tours and visits need booking in advance and are only available at weekends so if you're ever in town make sure to book up in advance – something we ourselves did not do.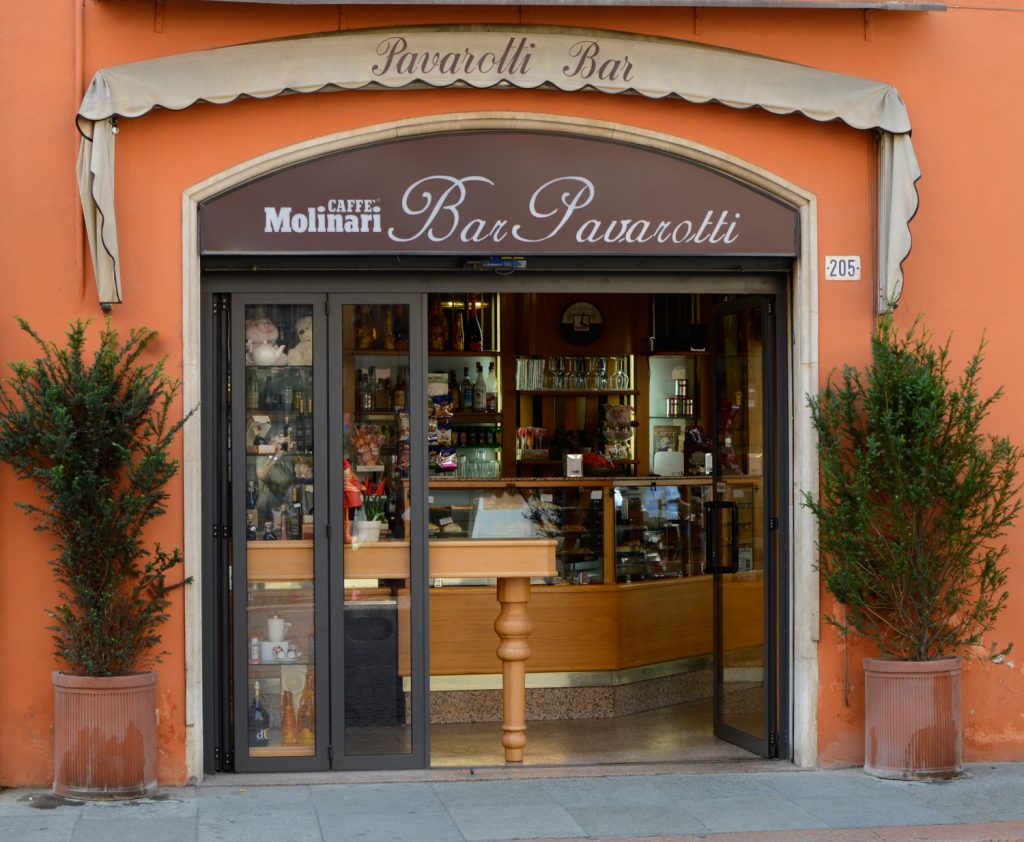 The last visit in the city was very important, mine to a barbers for a much needed haircut having started to feel a bit like Grizzly Adams. So with a bit of trepidation I stepped across the threshold of a barber not sure if I could get across just what I wanted, which to be honest isn't complicated but I needn't have worried. Thirty minutes later feeling about 10 pounds lighter I handed over the princely sum of 5euros for probably the most careful and precise haircut I have ever had.
Heading next to Florence, we stopped on the way just outside Bolonga at Fico Eataly World, a massive food theme park which takes you into the world of Italian Gastronomy with over 1km of shops and food displays…..