The day we had been dreaming of was finally here and on Thursday 28th June, we got the 7.15 am train from Orpington to Hilsea, Portsmouth to collect the motorhome which is to be ours to use for the next 11 months. When asked whether we'd ever done this before and saying 'no never, it's our first time', we were told we would need at least 4 hours for the handover!
Images courtesy of Southdowns Motorhome Centre.
We arrived at Southdowns Motorhome Centre right on time for our 10.30 appointment and met with Rod Freeman, the resident Laika specialist. Seeing the van for the first time was surreal, we've spent the last few months looking online at the Laika Kreos 3008 and pouring over the information, looking at the layout and imagining ourselves behind the wheel. Rod seemed to know the motorhome like the back of his hand and duly spent the next 4 hours showing us every nook, cranny, switch, dial, cupboard and control, explaining everything we would need to know. There was a lot of information to absorb during this time, but it was all well explained and fairly straight forward – just a lot to try to remember. Just as well we came away with a huge folder of handbooks and manuals to take away so anything we've forgotten, we can look up and by the time we got home we had forgotten plenty!
Before we left we stocked up with some essential motorhome accessories from the on-site shop which is chock full of everything you could possibly need for your van and then had a chat with Sara Bennett to talk about how we came upon this fantastic opportunity.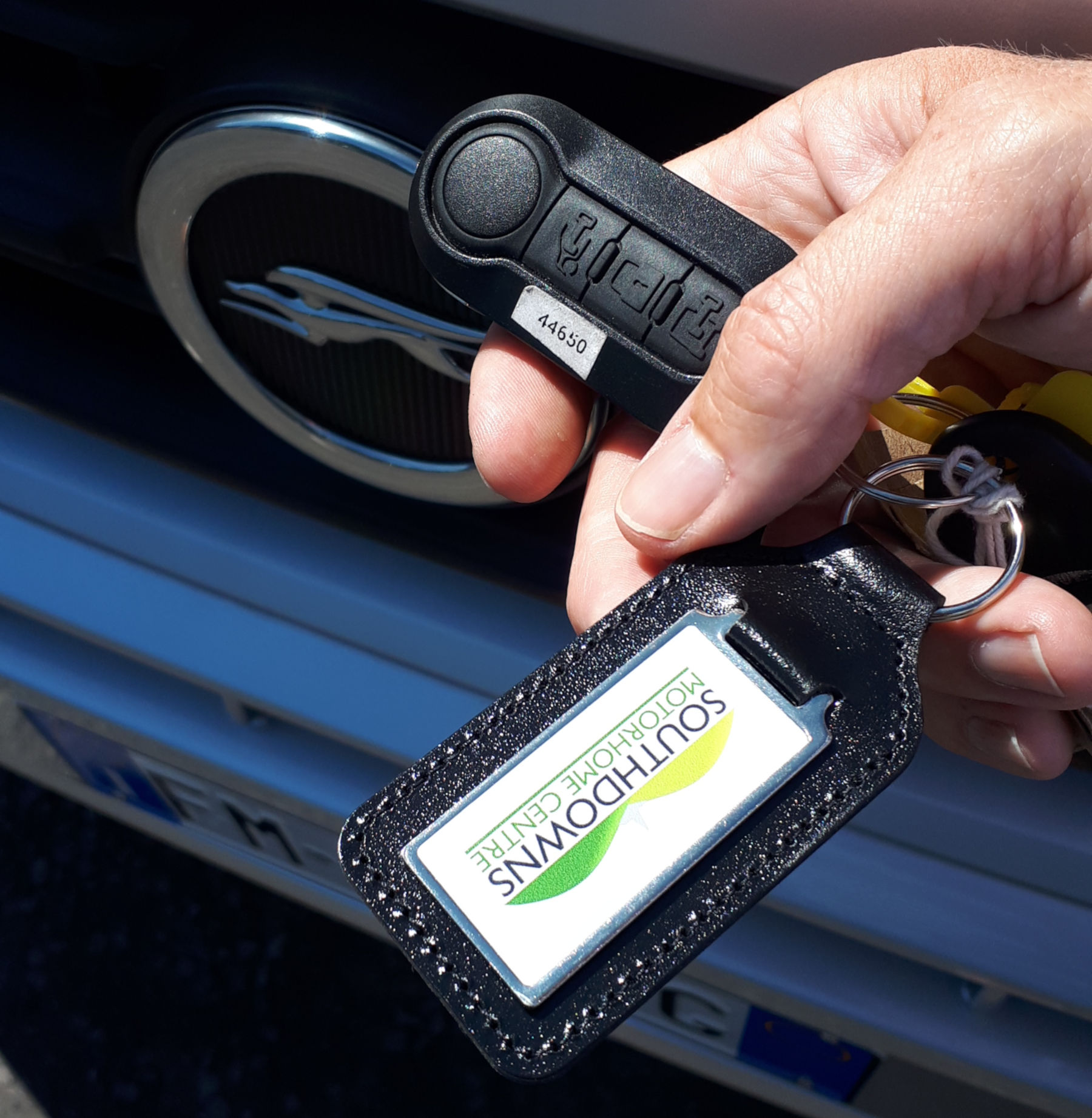 At the end of all this we were handed the keys to the Kreos and it was ours to drive away, very tentatively.

Being given the keys to the van was like being given the keys to freedom.
We drove away with grins on our faces which lasted until we pulled into our drive at home and grew even bigger when we popped open the Prosecco to celebrate this special day and realised that our dream had actually come true!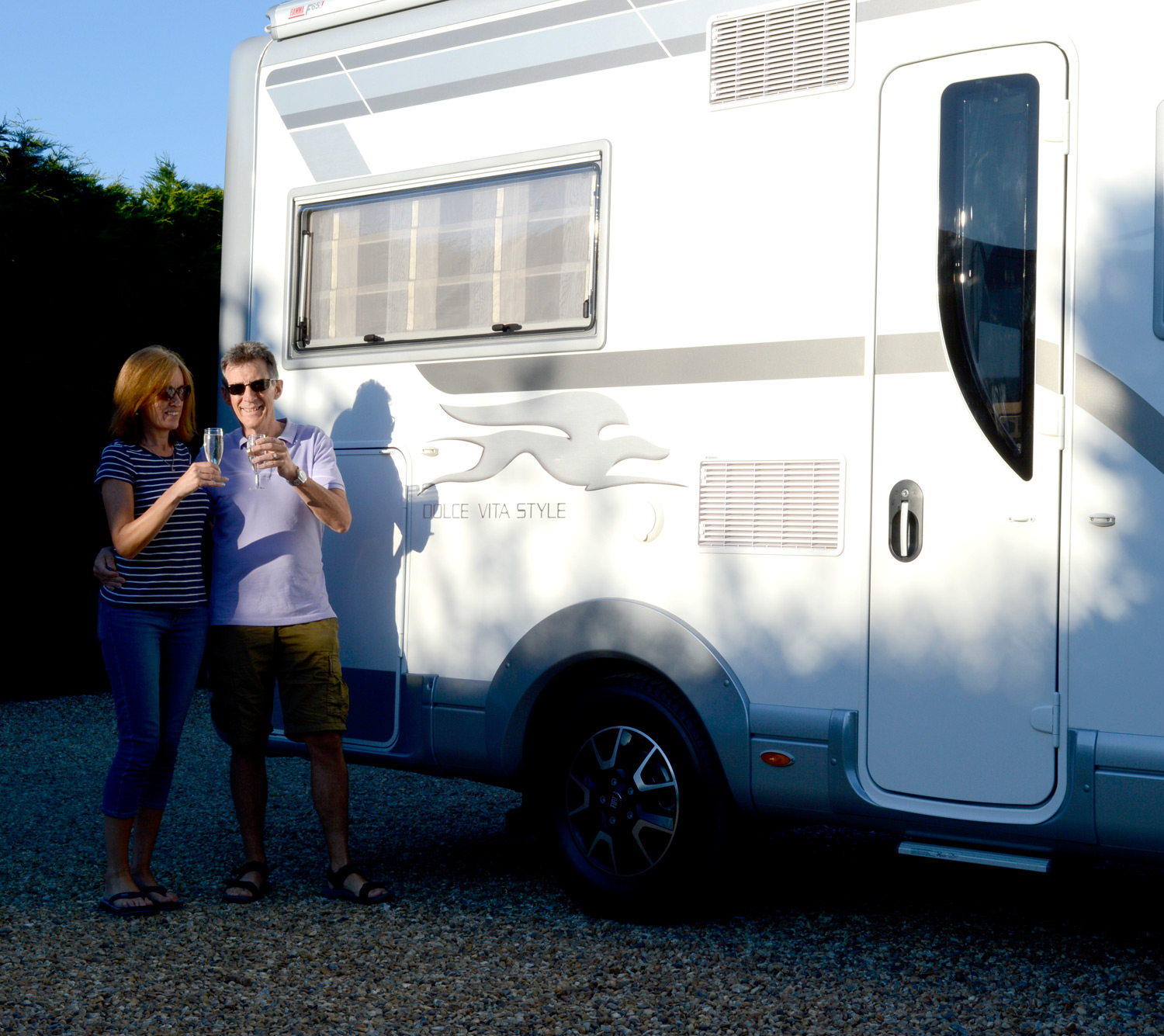 We are officially apprentice Laika motorhomers.