After the smaller very pretty Lago d'Orta we were looking forward to the first of the big lakes – Maggiore –  which didn't disappoint except in one way, as parking on the whole wasn't easy. We headed for Verbania with the intention of stopping at Villa Taranto Botanical Gardens but following the sign for it pointing right, we ended up on a 15 minute drive past the gardens, along a mostly one way road with nowhere to stop, nowhere to park and definitely nowhere to turn around, resulting in us going right around in a loop back to where we started when first entering the town!  Getting to the same point again, we had no option but to turn left next time and ended up driving for about half an hour, again with nowhere to stop, through towards the north and Cannero Riviera, deciding to stop at the first place we could which turned out to be Cannobio way beyond Cannero and further than we had intended to go.  However, we found a nice aire there and relieved to be able to stop, parked Buzz and settled ourselves in.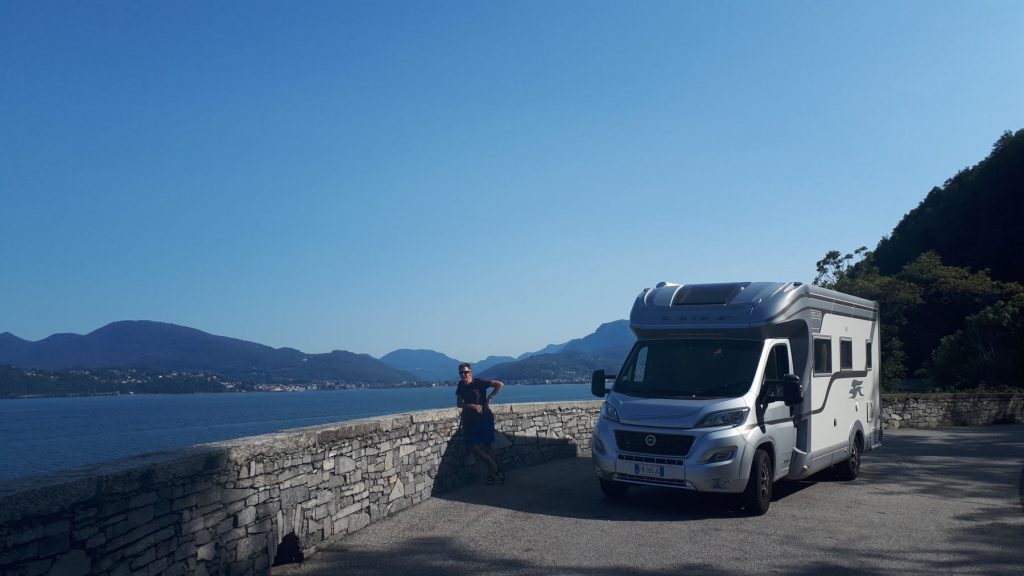 As is often the way with these things it turned out not to be a bad move. The aire had a convenient riverside position with a bouncing wooden bridge over and Cannobio was a lovely little lakeside town, with the bonus of free electric hook up at the aire (a paid aire 16 euros) and space to get Bob out for cooking dinner on after an early evening walk. In the morning it was bikes off and cycle down to the lakeside along the cycle path leading to the lake beach which is obviously popular with residents and visitors alike, packed with activities such as paddle boarding, volleyball and boating.  Carrying on for an exploration of the town, we stopped along the pedestrianised promenade for a waterside coffee and a small cake (which at 90cents each it seemed rude not to) whilst perusing the drinks menu – 9 types of negroni, 9 types of spritz and 14 gins!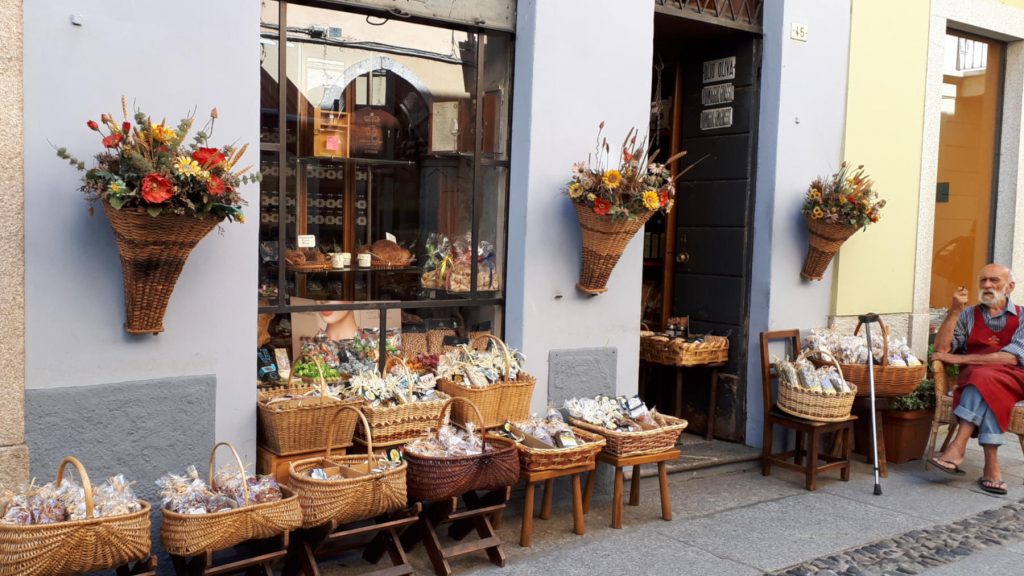 The town had a relaxed, authentic feel with plenty of cafes and restaurants along the front with attractive tables under shaded awnings providing perfect spots to sit back and enjoy the gentle lapping of water and sound of seagulls and coots.  The best bit was the old town, back up hill in the narrow cobbled streets full of authentic old shops, their vendors sitting outside on chairs, standing in doorways or busy behind their counters.   A slow meander eventually led us back lakeside for our picnic of cold cuts, crackers and cheese.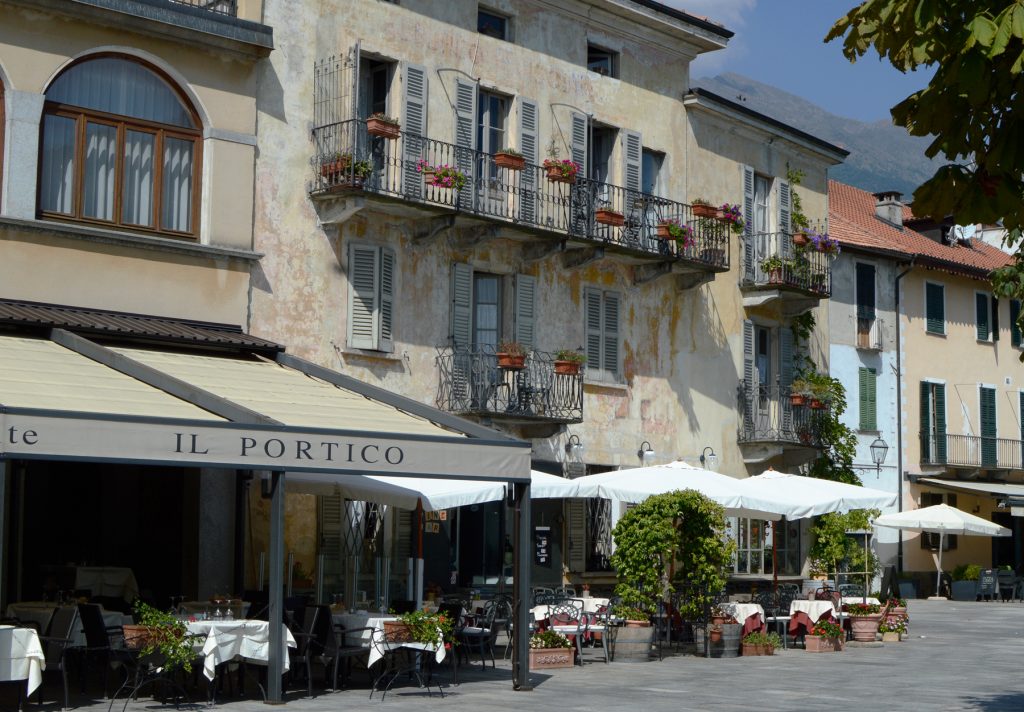 Mid afternoon saw us back at Buzz for afternoon tea and catching up on some emails before heading back to Verbania and the aire we had intended to stop at first time. Again this was a paid aire (12 euros) also including EHU, whilst not as pretty as Cannobio, was clean, spacious and secure. A leisurely stroll preceded dinner and a relaxing evening.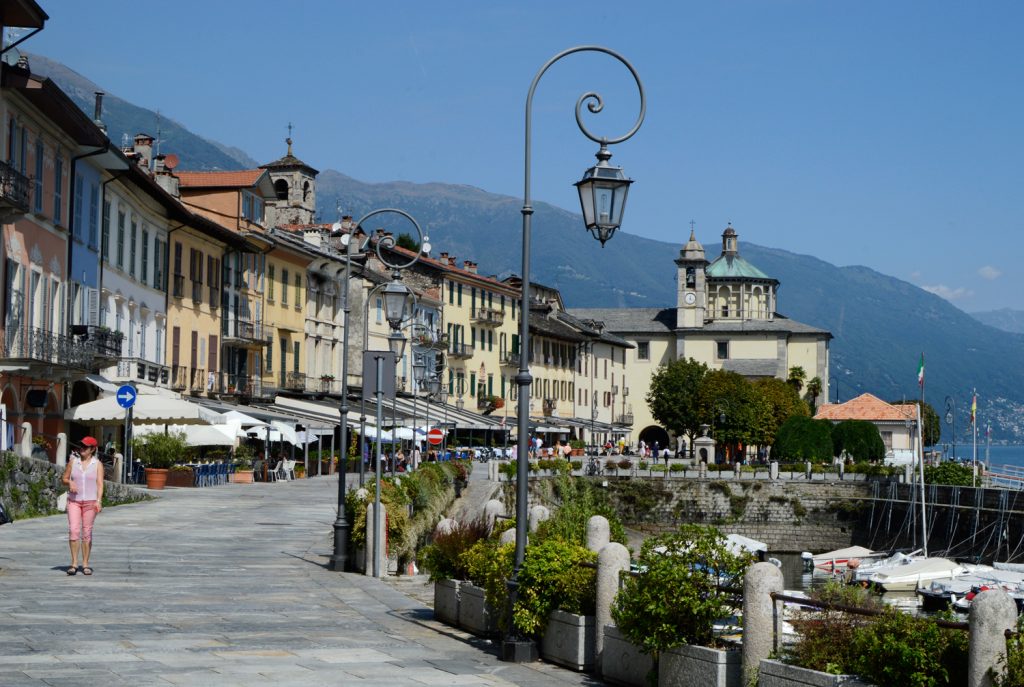 Morning saw us riding into Verbania for what began as a nice easy cycle ride, a look at Villa Taranto Botanical Gardens which is spread over 16 hectares (nearly 40acres) with over 20,000 important botanical specimens and thousands of other plants including a large collection of Dahlias laid out in the form of a maze.  From Taranto we headed along the lake towards Pallanza which is at the quieter end rather than into the busy town, passing plush hotels and elegant villas, stopping for a very tasty pizza and salad at a small lakeside pizzeria before the cycle back which included a long, quite steep hill and left us feeling exhausted – not sure The Office is Closed fitness regime is really working! May need to step it up a notch!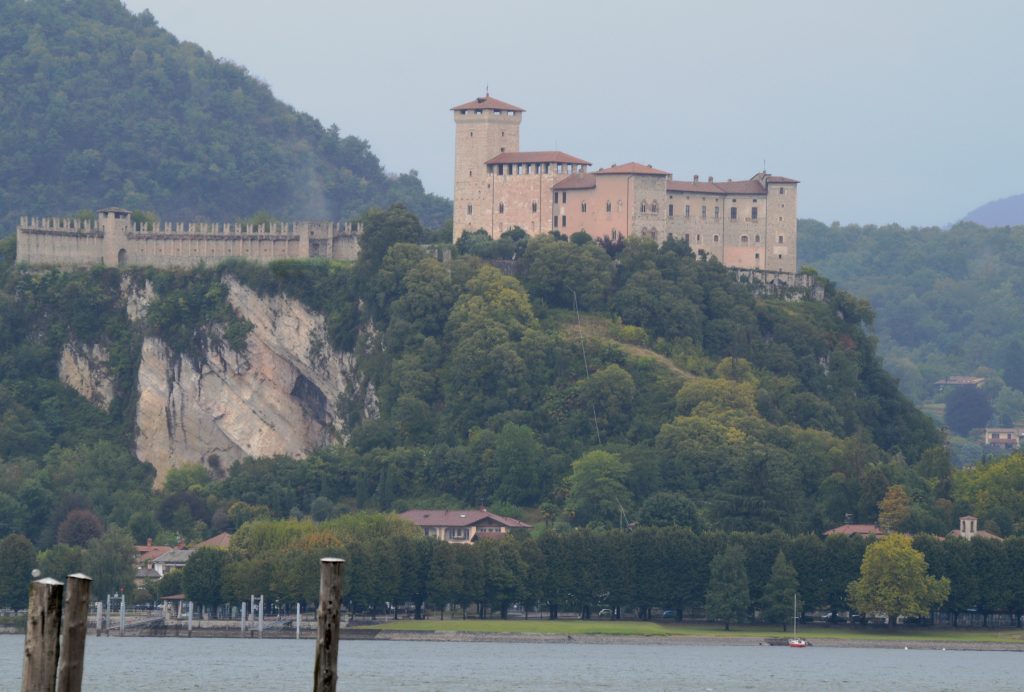 Our stop in Stresa wasn't as long as we would have liked as the local aire was charged at 2.70euro per hour without electric which we needed, so after a walk around the town we moved on to Arona. At Arona we parked for the night in a car park up at the Colosso San Carlo statue once the tallest of it's kind in the world (one you can climb up the inside) – nowadays that honour goes to the statue of liberty.   Having not long got to bed the heavens opened with non-stop thunder and lightning and when I say non-stop I mean non-stop it must have been rumbling for hours and was still raining in the morning. It did stop long enough for us to visit San Carlos before heading into Arona where we parked on the front and made the best that we could of the weather before leaving for Como and a new lake.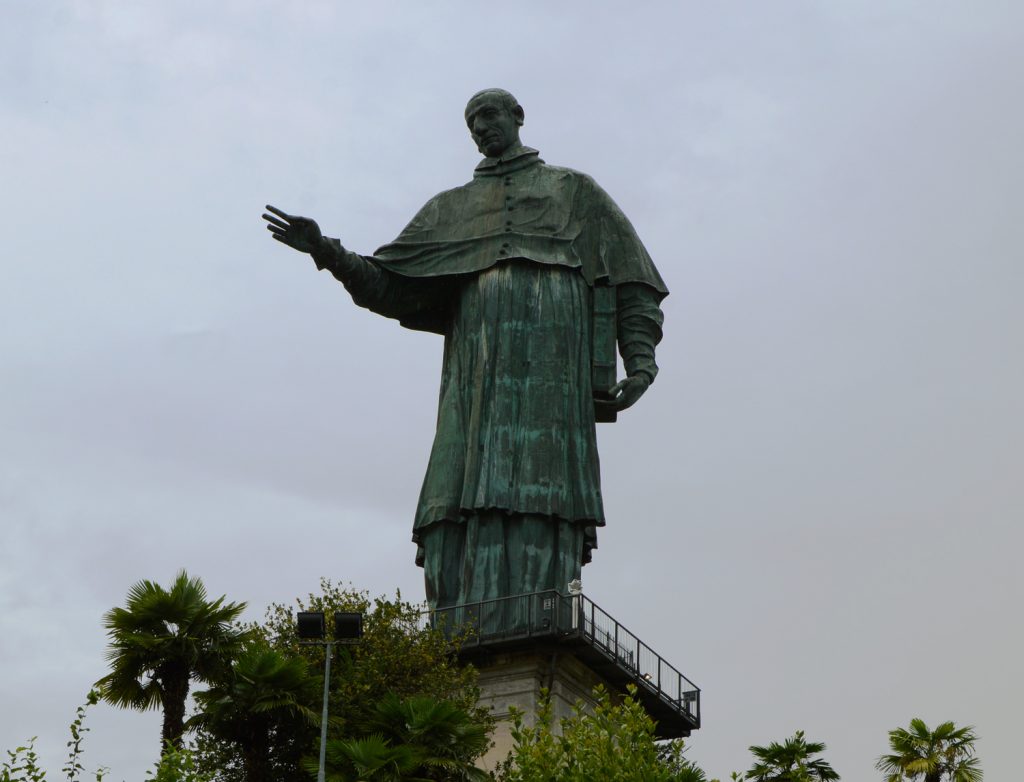 Lake Maggiore is undoubtedly a beautiful place and just being in alongside it gives you an air of space and light, it's all about the water and views. Yes there are lots of lovely towns and places to visit but it's the lake itself that makes it magical, we hope Lake Como has the same effect.