It may be one of the smaller, lesser known lakes in the area but Lake d'Orta has its own charm, ambience and fair share of gorgeous views and artistic treasures. Arriving slightly late in the day we took the option of a 5 minute drive into the hills to park in the little town of Miasiono which gave us a quiet base for the night. It was still sunny and bright though so following the signs for a 20 minute walk we set off down a little track towards the lake and we were very glad we did, glimpsing our first proper views of the shimmering blue lake and coming across the juiciest, most flavoursome black grapes we have ever tasted hanging over a fence and just asking to be eaten!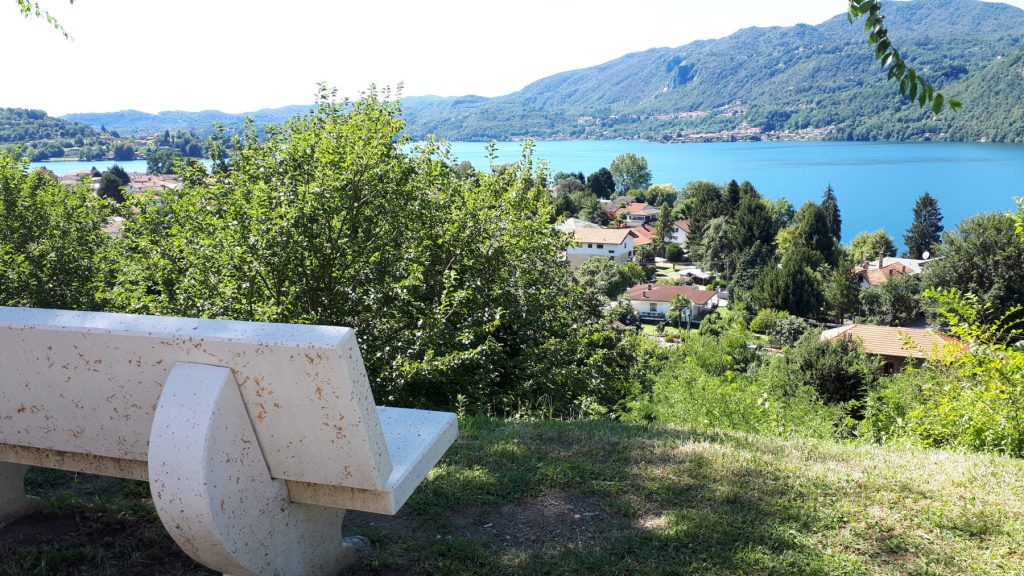 It seemed our luck was in as we carried on into the town and a medicinal herb garden in the church with a tree laden with plump ripe figs. Our pockets full we scurried back to the van looking forward to that night's pudding! Cooked up with butter and rum they were utterly scrumptious. We drove Buzz back down the hill in the morning and seeking parking in Orta we found ourselves driving up a steep slope with signs for the car park back down a narrow hairpin turn, very steep track with narrow entrance which we didn't like the look of at all and luckily we found a space on the roadside which Buzz found much more acceptable!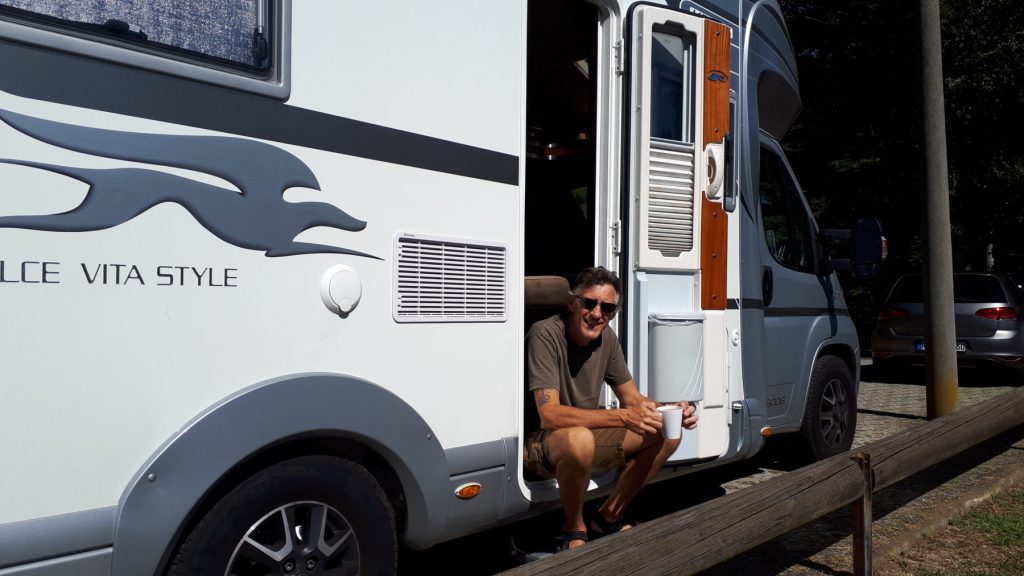 We carried on up the hill by foot to visit the Sacro Monte di Orta – a devotional complex of small chapels containing life size statues and frescoed scenes depicting the Life of St. Francis of Assisi set in a tree filled park like setting. A UNESCO world heritage site dating from the 16th century, pilgrims would wander here and worship in the serene, tranquil setting.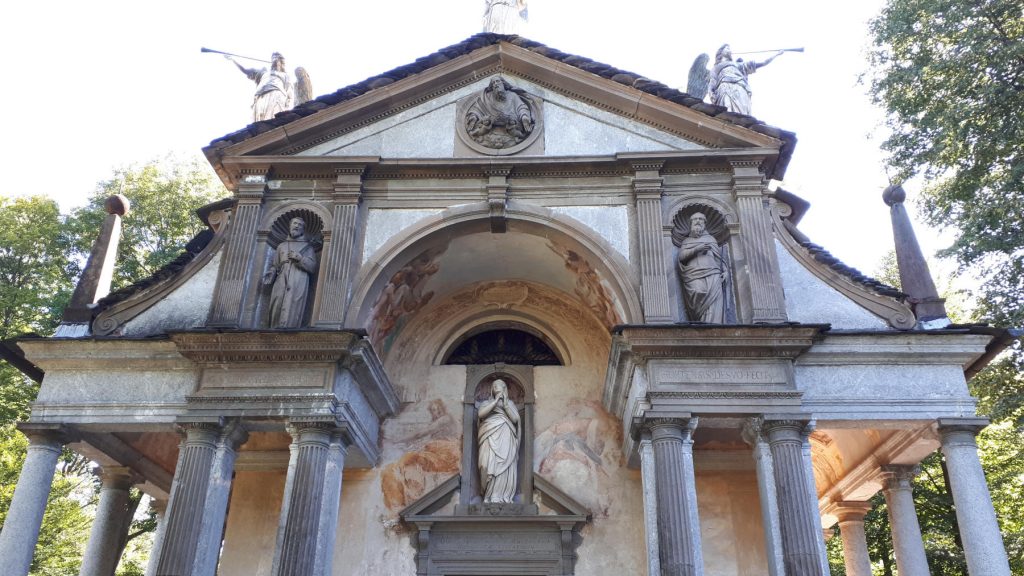 Many of the chapels were definitely showing their age, some being partly restored, some not. The life size statues were quite unique and not something we have seen before, giving the chapels a somewhat eerie feel. The highlight of the site is the view from the largest of the chapels, Chapel XI, with a captivating panorama over the lake to the island of San Giulio.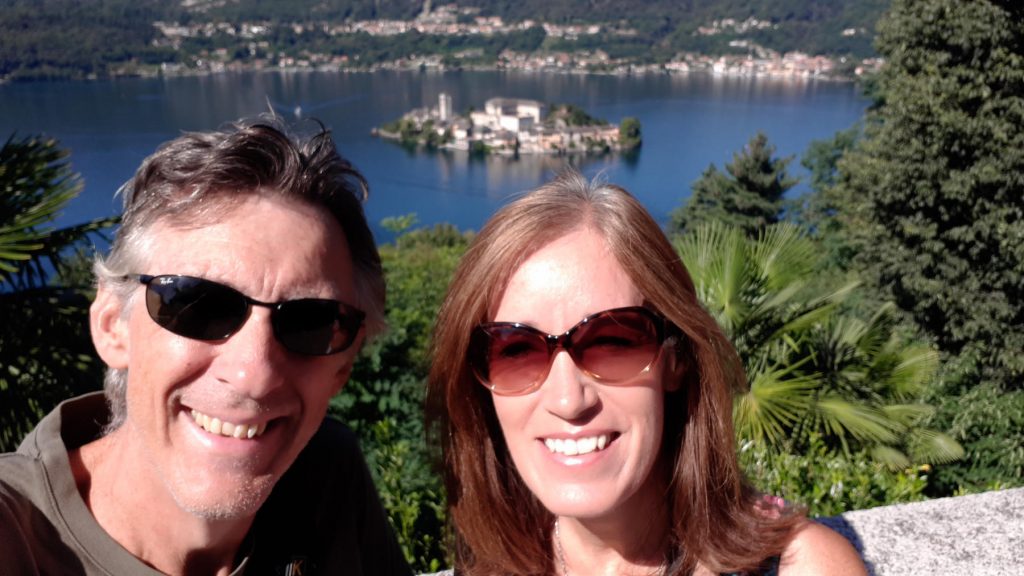 Later that day we moved along and found a breezy motorhome aire in Omegna on the northern tip of the lake, with cafe, showers, electricity and beach facilities. Nicely parked up in a shady spot surrounded by willows, we cycled off to the town to explore.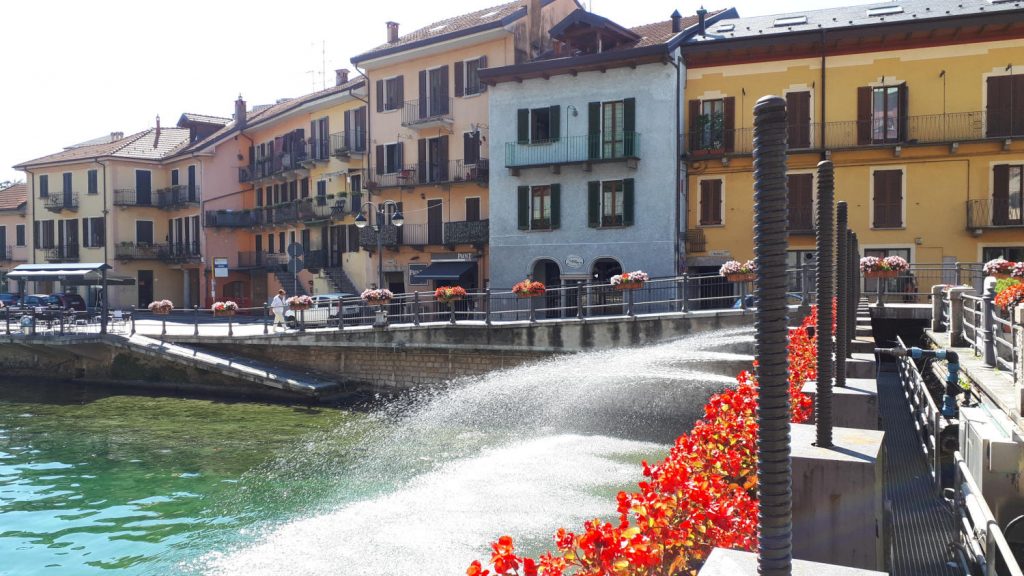 The old town centre has a waterfront pedestrianised promenade with a backdrop of mountains and old village buildings brightly painted in different colours, fresh flower baskets and water features making it an attractive place to visit and spend some time relaxing. There are many places to stop for coffee, pastries or something more substantial and the gelato shops are never far away – which is always a good thing right?