Motorhoming full-time now for 10 weeks, a combination of power sources have been absolutely essential to keeping us on the road and enjoying our road trip to the full. From diesel for the engine to gas for the cooker we have four power sources, each of which we use regularly if not constantly and we couldn't do without any of them.
Diesel of course is how we actually get from A to B. We have kept a record of our fuel usage since the 23rd July and in those 8 weeks have filled up 11 times. We start looking out for fuel at a good price when we get down to about half a tank and then top it back up so far spending between 1.30 to 1.49 euros per litre, the cheapest being in France, always going for the self-serve option rather than paying extra for the forecourt attendant to fill it up for us. Our journey has taken us through towns and cities, up and over hills and mountains, down and round hairpin bends and across plateaus and valleys, the mountain areas obviously being most fuel hungry. Generally we have been pleasantly surprised at the overall fuel efficiency.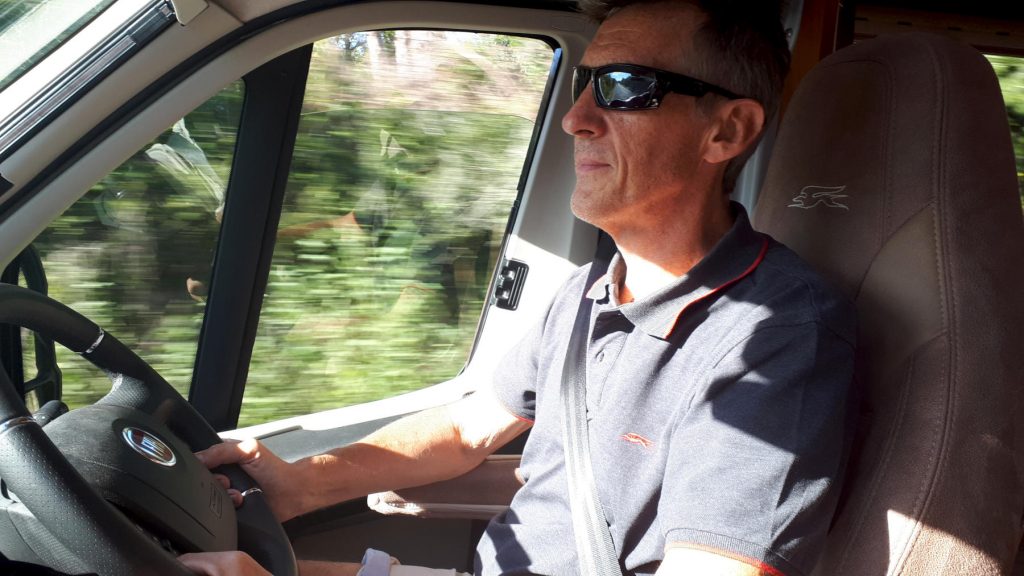 Next we have gas which we use every day without fail. Two refillable 6kg (approx 11 litre) Gaslow tanks are fitted in an external cupboard accessed from the outside of the motorhome and these supply our gas for cooking, boiling the kettle, heating our hot water and running the fridge when parked without standard electricity. The gas bottles use LPG (GPL/autogas) which is readily available at gas stations throughout Europe and enables us to top up easily without changing the actual tanks, just needing the correct adaptors for each country to do so, however note: in Italy it is illegal for a filling station to fill 2 types of fuel on the same vehicle at the same time so we need to fill diesel and gas separately in fact it is technically illegal to fill gas bottles for anything other than to power an engine but we haven't had any problems. The tanks are linked together so when one runs out it automatically switches over to the second tank. We try to top up at that point so we never end up with two empty tanks. For our hot water the gas fired heater works in about 20 minutes to provide us plenty of hot water for at least two showers and some washing up.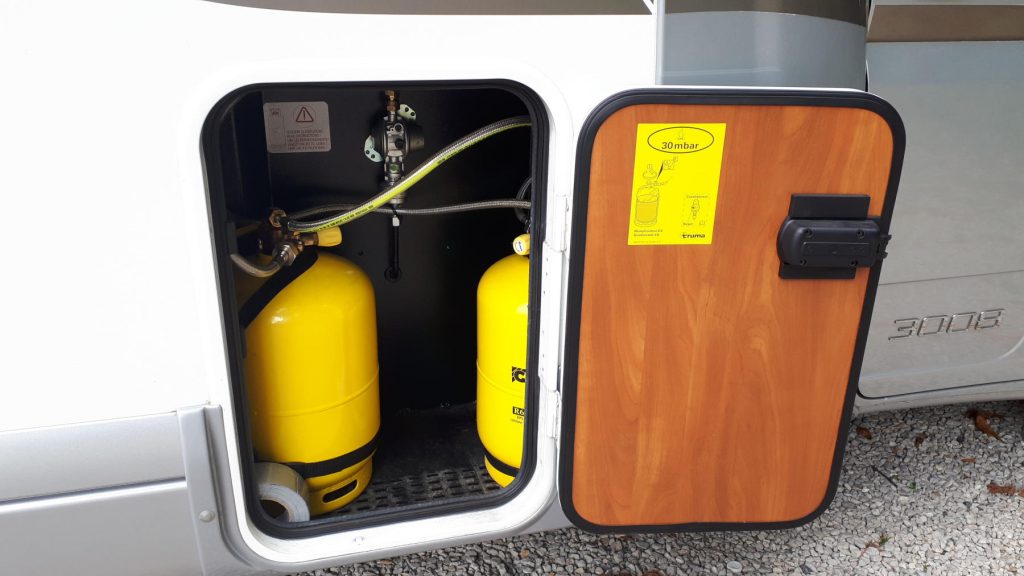 Our third source of power is our leisure battery. This is completely separate to the engine battery but recharges when driving so we can use it in the evening for example to run our devices and it will charge back up to full capacity the next day while we're on the move. Our lighting also runs on the leisure battery and we have a full range of lighting options from spotlights and downlights to subtle alcove lighting, bedside lights and nightlights. To access the leisure battery power we have two options – 12v cigarette lighter style sockets and USB sockets running at 1 or 2 amps. We can charge a phone for example in the 2 amp USB socket in around an hour and the drain on the battery is minimal. Optimally running at around 14.8v when fully charged it can be used until is drops down to around 10v before it needs recharging but we have never got below 12v. We also charge our ipod, speakers, mifi and tablet using these sockets. When driving we have to turn off the gas so the fridge also runs on the leisure battery. I almost forgot as we've only used it twice in 10 weeks – we have a TV too and this runs on the battery.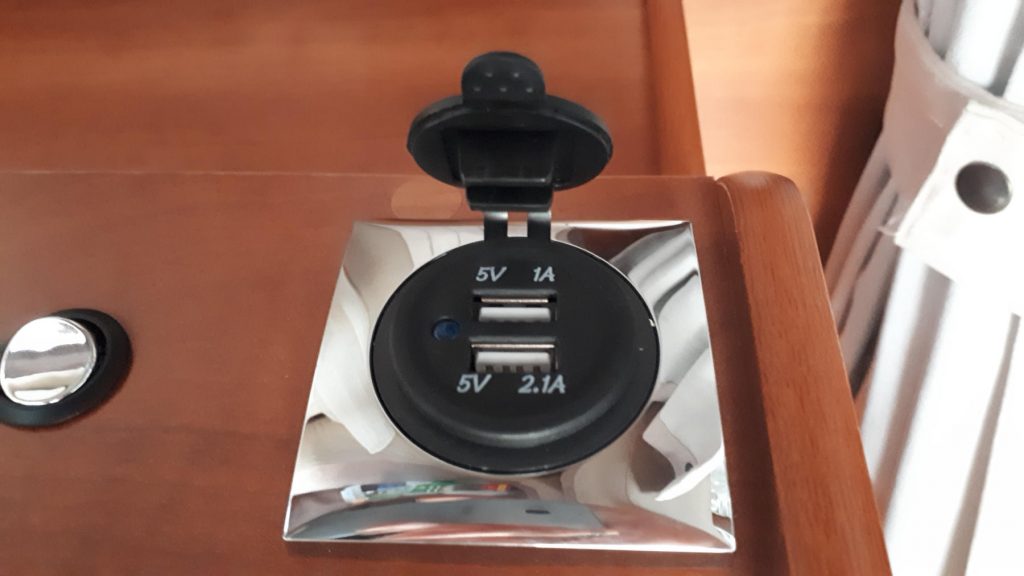 Lastly we have standard electricity which we can plug into when staying in a campsite or Aire providing it. It can be anything from unlimited and free to a euro for 4 hours. We have 3 standard 3 pin plug sockets in different areas of the motorhome which any of our appliances can be plugged into. Some aires charge for example 8-12 euros for all day and night parking and electricity will be included in the price. When plugged in the leisure battery will be charged and the fridge automatically switches to electricity when on hook up as it selects the most efficient power source for itself, or we can change it over manually. We use electric hook up for working on our laptops (since the chargers we brought with us to fit the 12v sockets both failed) and charging our camera battery and other devices. I have also used it a total of twice for my hairdryer which I used to use every day but in the hot weather the last thing you want it to blast hot air at your head! Au naturel has been the way to go for the last few weeks.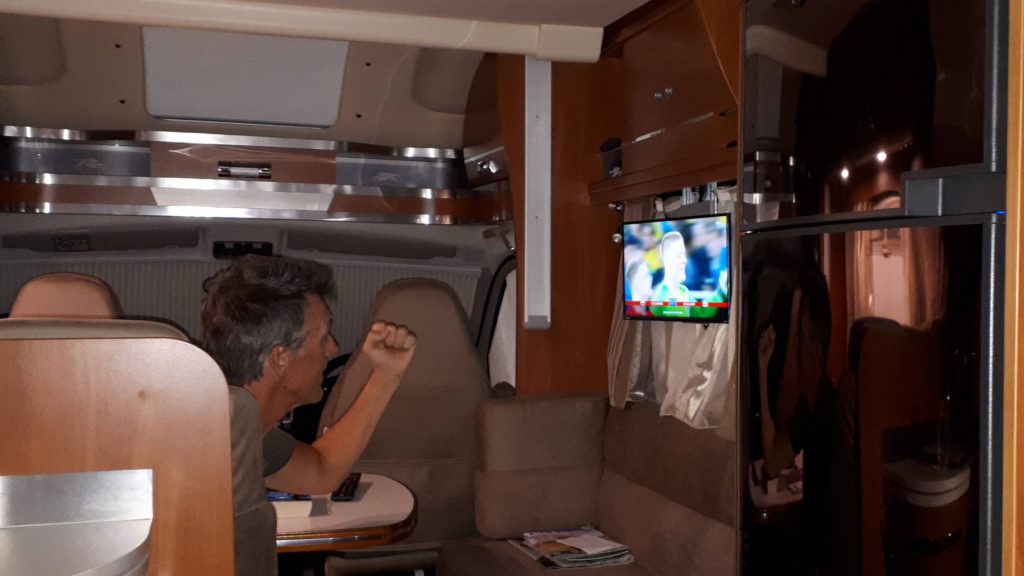 Before plugging the van into a hook up we always check the socket with a socket tester, this checks for polarity and that the earth is wired correctly among other things. Now there are those that will argue checking polarity with ac is pointless as it is after all alternating current and that may be so however we are charging and using very sensitive equipment which runs on very low amperage dc (direct current) so we don't take any chances. We have only found the polarities reversed once and on that occasion I just re-wired the plug to compensate which took 2 minutes and 2 to put it back, the more worrying issue which we have also found is no or faulty earth and that can be both dangerous and end up causing damage if you get a fault. The fact is a tester is a few pounds and the time taken seconds, it also has the bonus of showing me the hook up is live without having to unwind the cable and plug it in as on several occasions we have found the hook up live when your supposed to pay and don't need to.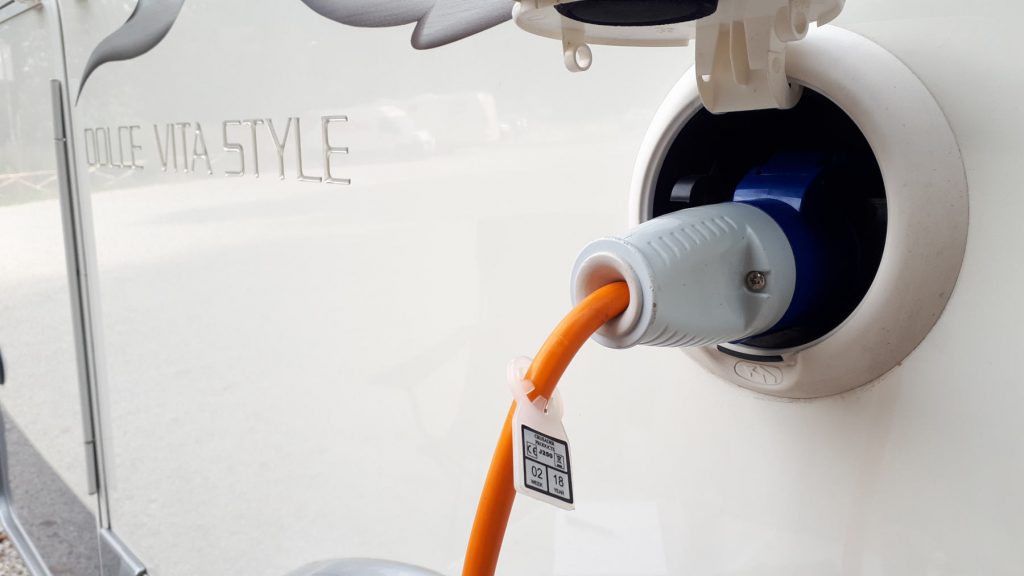 When we get back to the UK for a visit, we will be buying an inverter (thanks for the tip from Jason Buckley – Our Tour ) which will tap into our leisure battery power and enable us to plug our laptops directly into it, but more about that later……